Whether it be as an athlete, promoter, trainer, businessman or politician, Antonio Inoki is undoubtedly one of wrestling's most fascinating personalities. While some have accused Inoki of having an ego as large as the list of opponents he has defeated, there is no question that he spent the vast majority of his career trying to bring mainstream acceptance of, and respect to, professional wrestling. In many ways, Inoki served as wrestling's unofficial Ambassador to the World and worked tirelessly to introduce the sport to nations that had never (or rarely) seen professional wrestling, countries such as China, Russia, Iraq, Korea and Taiwan. Many times throughout his lengthy career, Inoki faced champions of other combat sports in a unique effort to bring credibility to the sport of pro wrestling. Meanwhile, as a promoter of both pro wrestling and mixed martial arts, Inoki was often way ahead of the curve when it came to combat sports.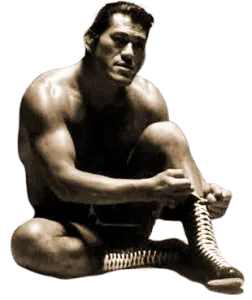 The founder of New Japan Pro Wrestling was born Kanji Inoki on Feb. 20, 1943 in Yokohama and, when he was in his early teens, moved with his family to Brazil. While in Brazil, Inoki established himself as a promising star in the sport of track & field, winning several regional medals before competing in the All-Brazilian championships. It was during this time period that the 6'2″ teenager caught the eye of Rikidozan, who recruited Inoki, convincing him to try his hand at professional wrestling. Inoki agreed and returned to Japan where, under the supervision of both Rikidozan and Karl Gotch, he (as well as Shohei Baba) began his training for a career inside of the squared circle. Competing for the Japan Wrestling Association, an eighteen year old Inoki made his professional debut on September 30, 1960, losing to Kintaro Ohki. During his first few years in the sport, Inoki wrestled exclusively for the JWA, where he gained valuable experience (as well as the name "Antonio," which is said to have been given to him by his mentor Rikidozan, after the legendary Antonino Rocca) while learning the subtle nuances of his new profession. Eventually, though, it was felt that both Inoki and Baba, the JWA's top two new performers, would be best served by travelling to the U.S. in order to learn the American aspects of pro wrestling. On June 24, 1964, Inoki (under the stereotypical ring-name of Tokyo Tom) defeated Joe Blanchard to gain the NWA Texas Heavyweight title in Houston and, several months later, Inoki (now wrestling as Kanji Inoki) teamed with Duke Keomuka in Dallas to win Texas' version of the NWA World Tag Team title in 1965. From there, Inoki travelled to Nick Gulas & Roy Welch's Tennessee promotion, where he teamed with Hiro Matsuda to capture their version of the NWA World Tag Team title on January 24, 1966 in Memphis.
After a few years spent wrestling in America, it was time to return home to the JWA where, despite his undeniable talent and superior wrestling skills, Inoki once again found himself taking a backseat to his gigantic contemporary, Shohei Baba. With his mentor Rikidozan no longer a part of the promotion and feeling frustrated over what he perceived to be favoritism by the JWA towards Baba, Inoki left the JWA to form a partnership with Hisashi Shinma in 1966 and together they created the Tokyo Pro promotion. Ultimately, Tokyo Pro lasted for less that a year, however, away from the long shadow of Baba, Inoki was able to raise his standing in the eyes of the wrestling public via several high-profile, exciting matches, including a victory over the respected Johnny Valentine for the Tokyo Pro Heavyweight championship. When the short-lived Tokyo Pro folded, Inoki returned to the JWA in 1967 and formed a very successful team with Baba. Not surprisingly, the Japanese "dream team" of Inoki & Baba were an instant success, winning the International Tag Team championship on four different occasions between 1967-1969. Additionally, Inoki captured the JWA's prestigious United National championship in 1971. However, with the late Rikidozan no longer in control of the JWA, there was a feeling that the ship was without a captain and, consequently, several members of the promotion's roster were not happy with the direction of the company. As a result, there was a mutiny of sorts and, in the later part of 1971, Inoki was fired for participating in what ended up being a failed takeover of the JWA
Following his dismissal from the JWA, Antonio Inoki founded the company that would ultimately become Japan's most successful and influential wrestling promotion, New Japan Pro Wrestling, in 1972. In retrospect, it was a telling sign that Inoki's first NJPW match was against his former trainer and renowned shooter, Karl Gotch. Throughout the course of the promotion's history, NJPW espoused a philosophy that sought to bring credibility to professional wrestling vis-à-vis the reality-based "worked shoot." And, while not exclusive to New Japan, the method of professional wrestling that is now commonly known as "strong style" was very much popularized, at least in part, by Inoki's NJPW Stemming from the ideology of its founder, logical booking combined with hard hitting, fundamentally sound, realistic in-ring action have been the hallmarks of New Japan since the promotion's inception. That said, there was one (very important) aspect of promoting that Inoki failed to capitalize upon which, at least during the early years of NJPW, relegated his promotion to a place that was secondary to Shohei Baba's All Japan Pro Wrestling. As a respected member of the National Wrestling Alliance, Baba had first pick of the best American wrestlers in the world as well as being able to book NWA World championship matches on AJPW cards. Due to Baba's good standing in the Alliance, Inoki was initially locked out of the NWA during New Japan's early years, as well as the top American talent that membership would provide. As a result, New Japan Pro Wrestling, as exemplary as it may have been, simply could not compete on an even footing with Baba's AJPW during the early years of the Japanese promotional war. With no other recourse, Inoki purchased the Ohio-based National Wrestling Federation (NWF) and its regionally respected World Heavyweight title, which Inoki won on four different occasions between 1973-1981. More importantly, Inoki's purchase ensured that he at least had some access to American talent, as well as a relatively prestigious "world" championship to promote on his NJPW cards. Nearly a decade later, Inoki retired the NWF title when the I.W.G.P. championship was introduced and it became NJPW's top prize.
In addition to creating NJPW, Inoki was the founder of several other important, trend-setting promotions and events over the years. Of course, there was the famous 1995 "Festival for Peace" two-day event in North Korea that involved both NJPW and WCW and drew audiences of 150,000 and 190,000 to the Rungnado May Day Stadium. Additionally, he promoted major pro wrestling and MMA events such as the Ultimate Crush, which combined both wrestling and MMA on the same cards. With the late-1990s came Inoki's United Fighting-arts Organization. Along with former student and mixed martial arts pioneer Satoru Sayama, Inoki created U.F.O., an early MMA styled group that spotlighted former World judo champion, Olympian and two-time NWA champion, Naoya Ogawa. Inoki also introduced the annual Inoki Bom-Ba-Ya events. Taking place from 2001-2003, these New Years Eve cards showcased premier professional wrestlers going up against top MMA fighters. After selling his controlling stock in New Japan to Yuke's (a successful Japanese video game company) in 2005, Inoki started the Inoki Genome Federation, which was a group that featured both professional wrestling and mix martial arts, in 2007. The first IGF show, which was held on June 29, 2007 at the Sumo Hall in Tokyo, featured a main event that matched former WWE champion and Olympic gold medalist Kurt Angle against former N.C.A.A. heavyweight and reigning I.W.G.P. champion Brock Lesnar. The I.G.F. also promoted cards in North Korea, a true rarity, presenting two shows in Pyongyang, North Korea during the summer of 2014. Also of note, in December of 2014, the I.G.F. announced that it had struck a deal with the Chinese video streaming website PPTV that would brings its programming to Chinese fans.
Inoki's forward-thinking approach to promotion pre-dated the formation of MMA by many years and he was known for facing opponents from all disciplines of combat sports (usually in worked matches) long before the rise of UFC, Pride or other mixed martial arts promotions. Of course, there was his infamous Wrestler vs. Boxer match against Muhammed Ali in 1976 that went to a draw. However, previous to his controversial shoot against Ali, Inoki "defeated" Willem Ruska, an Olympic gold medalist in judo. Following the bout with Ali, Inoki, in his unending quest to bring respect and legitimacy to professional wrestling, also emerged victorious against karate champions Everett Eddy and Willie Williams, boxer Chuck Wepner, Judo Olympic medalist Allen Coage (a.k.a Bad News Allen), and, many years later, mixed martial artist Renzo Gracie.
During his long and successful career, Inoki won numerous titles including, among others, the NWA North American Tag Team Championship (w/Seiji Sakaguchi), three All-Asian Tag Team titles (twice w/Michiak Yoshimura and once w/ Kintaro Ohki), the U.W.A. (Mexico) World Heavyweight title, three I.W.G.P. Heavyweight championships, and WWWF World Martial Arts Heavyweight Championship (twice). Inoki also won an incredible 19 tournaments in Japan, defeating dozens of top wrestlers such as Tatsumi Fujinami, Dick Murdoch, Andre The Giant (twice), Stan Hansen (4 times), and Sting.
In 1979, Inoki was involved in a very controversial title switch involving Bob Backlund and the WWF Heavyweight title. On November 30, 1979 in Tokushima, Japan, Backlund was pinned by Inoki, as planned, for the WWF championship. The following week, the two wrestlers had a rematch, and this time Backlund appeared to have regained his championship. However, going against the agreed upon plan, then-WWF President Hisashi Shinma declared the match a "no-contest" because of interference from Tiger Jeet Singh and Shinma allowed Inoki to keep the title. Inoki was scheduled to defend his WWF World Martial Arts championship a month later in New York (against Hussein Arab a.k.a. The Iron Sheik) which was to be broadcast live in Japan. The hope was to have the Japanese public see their champion defend his new title at Madison Square Garden, an unprecedented and very prestigious occurrence for Inoki (or any other Japanese wrestler) at that time in history. However, the WWF refused to acknowledge the title switch and Vince McMahon, Sr. worked out a storyline compromise that explained why Inoki wasn't the WWF champion, stating that Inoki had refused to accept the title victory due to Signh's interference. A match between Backlund and "Big, Bad" Bobby Duncum on December 12, 1979 in New York City took place to decide the winner of the "held up" WWF title, with Backlund winning. Ironically, American fans never knew of the controversy in Japan, and thought the Backlund/Duncum match was just another regular monthly title defense for Backlund. The WWF has never acknowledged the title switch and to this day does not count Inoki as a former WWE Heavyweight champion.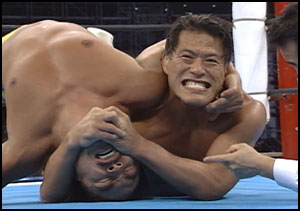 In 1989, while still an active competitor, Inoki entered the world of politics and was elected to the House of Counsellors (the Japanese equivalent of the U.S. Senate), running as a representative of his own Sports and Peace Party. Ever the promoter, Inoki staged the "Peace Festival" in Baghdad for December 3, 1990, just prior to the start of the Gulf War. When Saddam Hussein's government released 41 Japanese hostages just as the Peace Festival was taking place, Inoki was able to claim, whether true or not, that he was directly responsible for negotiating the release of his countrymen. As a result, he was easily able to retain his seat in the 1992 House of Counsellors election. However, when his longtime friend and business partner Shinma went public with accusations of tax evasion and embezzlement, accusations that were later confirmed, Inoki failed to retain his seat in the 1995 election. Nearly twenty years later, though, Inoki returned to politics and won a seat in the Japanese Diet, running on the Japan Restoration Party ticket in 2013. However, he again ran into more controversy when he was suspended from the Diet for a period of 30 days due to an unauthorized trip to North Korea, Japan's longtime enemy, on the 60th anniversary of the armistice in the Korean War. His ongoing mission to establish a peaceful rapport with North Korea was seen as disrespectful by some within the Japanese government (and population) but also viewed by others as a necessary step in order to establish a lasting peace between the neighboring nations. In 2012, Inoki revealed that he had converted to Shia Islam while on a pilgrimage to the Shiite holy city of Karbala during his 1990 trip to Iraq. He also announced that he had changed his name to Muhammad Hussain Inoki. In the summer of 2019, Inoki permanently retired from politics.
Regarding the subject of retirement, in 1994 Antonio Inoki announced his "Final Countdown" tour, which was to be a series of matches that would culminate in his retirement from professional wrestling. During the tour, which ended up lasting four full years, Inoki revisited some of his most important matches, including his noteworthy MMA bouts, in addition to squaring off in the ring one last time against several top rivals from the past. His final match in America took place at WCW's Clash of the Champions XXVIII, where he defeated WCW World Television champion Lord Steven Regal in a non-title encounter. The last stop on Inoki's "Final Countdown" took place on April 4, 1998 at the Tokyo Dome before nearly 70,000 fans when he faced and defeated Don Frye, thus ending his 37-year career as a professional wrestler.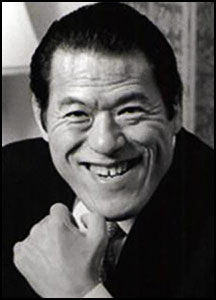 In addition to being a wrestler, promoter, businessman and politician, Inoki is one of professional wrestling's most prolific trainers and he was instrumental in helping top grapplers such as Satoru Sayama, Tatsumi Fujinami, Keiji Muto, Masahiro Chono, Akira Maeda, Hiroshi Hase, Riki Choshu, Naoya Ogawa, Nobuhiko Takada, and dozens of other legendary Japanese wrestlers to learn their craft. Inoki is also responsible for training several American wrestlers, including Brian "Crush" Adams, "Bad News" Allen, Rocky Romero and T.J. Perkins.
Muhammad Hussain "Antonio" Inoki is a member of the WCW Hall of Fame (1995), the Wrestling Observer Newsletter Hall of Fame (1996), the International Wrestling Institute & Museum's George Tragos/Lou Thesz Professional Wrestling Hall of Fame (2005), the Professional Wrestling Hall of Fame (2009) and the WWE Hall of Fame (2010).