December 8, 1963, Tokyo, Japan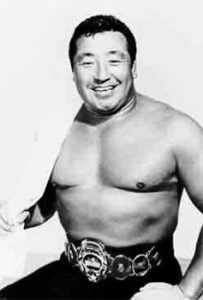 Aside from being the country's top pro wrestler and an A-list celebrity in Japanese culture, the legendary Rikidozan (Mitsuhiro Momota) was also a very successful businessman who amassed a vast empire that included his wrestling and boxing promotions as well as hotels, golf courses, night clubs, and real estate holdings. Not surprisingly, those business interests would eventually bring him into contact with the violent underworld of Japan's notorious Yakuza crime syndicate.
On December 8, 1963, while at a fashionable Tokyo hotspot, Momota became involved in an altercation with Katsushi Murata, a low-level gangster. The argument quickly escalated to physicality, with Momota getting the better of Murata. However, while Momota was in a mounted position and striking Katsushi Murata with impunity, Murata was able to stab Momota in the torso. Shrugging off the injury, he reportedly continued drinking and partying before eventually being convinced to seek medical attention. His decision to stubbornly continue drinking against his doctors orders, ultimately proved to be fatal, as within a week he had contracted peritonitis and passed away on December 15, 1963.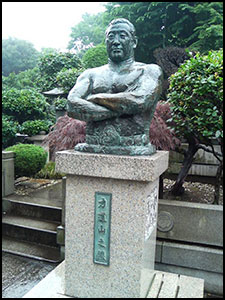 Given his immense fame and popularity, Rikidozan's death was one of the biggest news stories of the year in Japan and thousands of mourners attended his funeral on December 20, 1963, with some estimating the number to be approximately 12,000. The death of Rikidozan was, to say the least, a major loss for professional wrestling in Japan. But, more importantly, the scandalous details regarding his ties to organized crime that came out in the press following his death were so shattering that the sport he championed nearly died along with him. Many venues refused to book wrestling shows in the months following his death and gate receipts fell off drastically. Obviously, the sport eventually recovered and, indeed, prospered, but it took his two brightest students, Giant Baba and Antonio Inoki, plus several years of rebuilding, to keep Rikidozan's legacy alive.