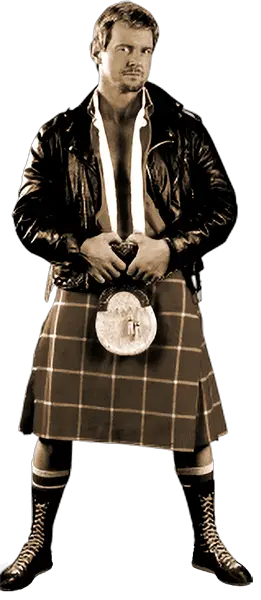 "Just when you think you have all the answers, I change the questions!"
"Rowdy" Roddy Piper has gone down in wrestling history as one of the greatest promo men of all time, with good reason. His superlative interview skills and unique delivery style went virtually unrivaled during his prime and led him to the very top of his profession. During the earlier years of his career, his ability to use the microphone enabled the (relatively) physically unimposing Piper, who was most certainly never at a loss for words, to rise to the top of a business that was populated by heavily muscled juggernauts. Indeed, when he first entered the wrestling business as an undersized teenager, the legendary feuds and iconic moments that awaited him in later years were surely just a dream. However, as he grew both physically and professionally, those dreams turned to reality and "The Rowdy Scotsman" eventually rose to a level of fame and stardom that few in the history of the sport have ever achieved. Whether it be as a territorial performer or on the national stage of the WWF or WCW, Piper was, without question, one of professional wrestling's most controversial figures, both in and out of the ring. While he could never be regarded as a superior ring technician, his lack of scientific ability was more than compensated for by his unique personality, intensity, and charisma. Later, those same features would help him forge a second career in Hollywood as a leading man in both film and television, where he would go on to pave the way for others wrestlers-turned-actors that followed him, such as Hulk Hogan, Dwayne Johnson, Dave Batista, and John Cena.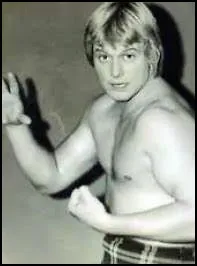 "Rowdy" Roddy Piper was born Roderick George Toombs on April 17, 1954 in Saskatoon, Saskatchewan, Canada. Growing up, he'd had a somewhat troubled youth, to say the least, both at home and at school. Before he'd even reached his freshman year in high school, Toombs had already been expelled and the future superstar was living on his own after leaving home at the tender age of fifteen. He was able to support himself by staying in youth hostels and working odd jobs at various local gyms, where he became proficient at both amateur wrestling and boxing. As a result of spending time at the gym, he was eventually introduced to the world of professional wrestling. He had his first match at the age of just seventeen and, after entering the business full-time in 1973, Piper paid his dues by wrestling at the bottom of the card for smaller territories in Canada as well as Central States, the AWA, and Texas, competing as an enhancement talent. Having gained much in the way of experience, Piper slowly but surely developed as a performer and after several years, his career finally began to take off during the mid-Seventies, first in Los Angeles and then in San Francisco. It was during this time that he developed the persona of a hyperactive kilt-wearing, bagpipe-playing "Scotsman."
On March 12, 1976, Piper defeated the popular Chavo Guerrero in Los Angeles to become the NWA Americas champion, by far the biggest victory of his career up to that point. Not only did this win over Guerrero put the young rule-breaker on the map as a regional box-office attraction, it also launched a very bitter, emotional feud between Piper and the talented, high-flying young Mexican-American superstar (as well as the rest of the Guerrero family) that would rage for years. As their rivalry continued on and grew in intensity, Piper and Guerrero battled over both pride and the Americas championship, trading the prestigious title back and forth several times between 1976-1979. In terms of the Tag Team division, Piper was equally successful and he won the NWA Americas Tag Team title three times in 1976 (twice with Crusher Verdu and once with The Hangman) and again in 1977 with another young up-and-comer named Keith Franke, who later gained fame as Adrian Adonis.
Towards the end of 1977, Piper also began appearing in Roy Shire's San Francisco-based Big Time Wrestling promotion while still competing in the Los Angeles territory. On June 24, 1978, he defeated area legend "Moondog" Lonnie Mayne for the prestigious United States championship and, just as he had done in L.A., Piper established himself as one of the most controversial heels in Northern California. During his time in the two California promotions, Roddy Piper enjoyed no less than five reigns as the NWA Americas champion, an additional five stints as co-holder of the NWA Americas Tag Team championship, and runs as the U.S. champion and NWA World Light-Heavyweight champion. Ever more impressive was the fact that Piper held each of these titles before he had reached his twenty-fifth birthday.
Having conquered the state of California, he furthered his base of operations by travelling north to Oregon, where Piper's winning ways continued. At the same time, behind the scenes, Piper developed a close friendship with Portland promoter Don Owen that he would maintain until Owen's passing in 2002. The brash young heel captured the NWA Pacific Northwest Heavyweight title by going over the rugged New Zealander Jonathan Boyd on February 17, 1979 and he held the prestigious regional title for four months before dropping the belt to former WWWF champion Stan Stasiak. Later in 1979, Piper, who had maintained his presence in San Francisco, teamed with "Easy" Ed Wiskoski (later known as Col. DeBeers) to win the San Francisco version of the NWA World Tag Team title.
Although he was still largely unknown to fans beyond the West Coast, by the time the Seventies had ended and the Eighties began, Piper's stock as a money-drawing performer was gaining attention from other promoters throughout the country and it was during this time period that he truly began to emerge as a legitimate wrestling star. No longer a seen as an inexperienced Lightweight who should be relegated to the smaller territories within the NWA, the brash young Piper, whose 6'2″ frame had filled out to 230 lbs., was booked into some of the top regions of the country and he began to make an impact nationally. Shortly after entering the booming Mid Atlantic territory in the Fall of 1980, Piper immediately made his mark by defeating Paul Jones in the finals of a tournament to crown the new Mid Atlantic TV champion. Then, after enjoying two months as the TV champion, Piper gladly vacated this 'stepping-stone' title when he shocked the wrestling world by defeating the heavily favored Ric Flair on January 27, 1981 to become the new NWA United States champion. The prestigious U.S. Heavyweight championship was definitely the biggest title win of his career up to that point and his victory over "The Nature Boy" seemed to give Piper instant credibility with fans across the country, serving notice to the public that "Rowdy" Roddy Piper had finally arrived. After holding back the challenge of the former champion Flair in a series of brutal rematches, the young-but-experienced Roddy Piper went on to enjoy a lengthy and successful reign as the United States champion, the #1 wrestler in the territory and top contender for the NWA title, before eventually being toppled by Wahoo McDaniel some eight after months after winning the prized championship.
In the months following his loss to McDaniel, Piper made his debut as a color commentator on the most-watched wrestling program of the day, Georgia Championship Wrestling, which was seen nationwide on Superstation TBS. At the time, Piper was still a relative unknown to the vast majority of wrestling fans when he joined longtime play-by-play man, "The Dean of Wrestling Announcers" Gordon Solie, on the highly-rated Saturday evening program. However, that would soon change. Originally, Piper was very neutral in his commentary, and while he definitely pointed out any rule infractions made by the "good guys," he also showed no favoritism towards the heels. At the same time, the broadcast team of Solie & Piper truly complimented each other, and their chemistry behind the microphone was evident from the start. Meanwhile, at the same time he was announcing in Georgia, Piper continued competing in the neighboring Mid Atlantic region.
As time passed, though, Piper's new calm & cool demeanor ever-so-slowly began to give way to the hyperactive, confrontational Piper of old. At first, Piper would slip in an occasional off-the-cuff comment about one of the Georgia fan favorites. But then, over the course of several weeks, his verbal attacks became more frequent and biting. Also, more often than not, the target of his biased commentary was the popular father-son combo of Bob & Brad, The Armstrongs. Originally, Piper seemed to be giving praise to the popular NWA National Tag Team champions, especially the 19-year-old Brad Armstrong. In fact, Piper began going out of his way to point out how Brad was carrying the weight of the team, and that his father's influence was actually stifling the young star's potential. Naturally, the elder Armstrong took exception to Piper's comments, and after weeks of verbal antagonism from Piper, "Bullet" Bob finally snapped. The ensuing Piper vs. Armstrongs feud set the already successful Georgia territory on fire, and "Rowdy" Roddy Piper quickly became the most despised man in the promotion. Conversely, Piper, a wrestler that the Georgia fans truly loved to hate, became the biggest heel in the territory; in addition to his intense rivalry with the Armstrongs, Piper also found himself involved in several bitter feuds against other top Georgia fan favorites, including former NWA champions Tommy "Wildfire" Rich and Dusty Rhodes, as well as the legendary Mr. Wrestling II.
Eventually, Piper left his announcing duties and returned to full-time action. However, after a conflict with booker Ole Anderson led to Piper's firing from the Georgia promotion, he once again began competing exclusively in the Mid Atlantic territory. In November of 1981, he defeated the ultra-popular Rick Steamboat to win the region's second most prestigious championship, the Mid Atlantic Heavyweight title, in Greensboro, North Carolina. As always, Piper wasted no time in establishing himself as a controversial and dominant heel champion, and he went on to hold the coveted regional championship for six months before finally being defeated by former NWA World champion Jack Brisco on March 10, 1982. From there, Piper and Brisco engaged in a heated rivalry that lasted for months and resulted in several title changes. Two months after losing his Mid Atlantic championship to Brisco, Piper regained the title on July 7, 1982, seemingly evening the score. Then, just a month later, Brisco got the last laugh when he defeated Piper for the championship in Raleigh, North Carolina. But, a few months following his loss to Brisco, Piper (who had, by this time, once again begun taking bookings in Georgia in addition to his Mid Atlantic schedule) was quickly back in the championship picture and he regained the Mid Atlantic TV title by upending Dick Slater on March 27, 1983 in Asheville, North Carolina, only to lose the belt back to Slater a little over a month later.
However, perhaps more importantly, somewhere along the way, the Mid Atlantic fan's hated for the hyperactive, scheming and underhanded Piper began to metamorphosis into an unexpected respect and admiration. Indeed, Piper (heretofore the consummate pro wrestling heel) suddenly, surprisingly emerged as one of the babyface-rich Mid Atlantic region's top fan favorites. That status was also established in Georgia when, during an episode of Georgia Championship Wrestling, Piper rescued his former announcing partner Gordon Solie from an unwarranted attack by Don Muraco. By coming to the aid of the popular (and defenseless) announcer from the bullying Muraco, Piper instantly converted those who had hated him for so long into enthusiastic fans.
With Georgia and Mid Atlantic wrestling fans solidly in his corner, Piper became a two-time United States champion by defeating the talented and dangerous Greg "The Hammer" Valentine in April of 1983, touching off another bitter feud that lasted for months before culminating in one of the most famous pay-off matches in history. With the inaugural Starrcade as the stage, Piper and Valentine pummeled, battered and bloodied each other in a legendary Dog Collar Match that will never be forgotten by those who witnessed it. The impact Piper made while wrestling in the Mid Atlantic and Georgia territories was truly profound, and within three years, he went from being virtually unknown to the vast majority of wrestling fans to establishing himself as one of the elite performers in the business. With his name value at an all-time high, and having honed his considerable mic skills to perfection, it's no surprise that Piper was contacted by the World Wrestling Federation during the earliest stages of Vince McMahon's national expansion. Having conquered the two most successful promotions in the entire NWA, Piper, in a life-altering decision, opted to explore the new opportunities that were awaiting him in the WWF.
Upon entering the Federation early in 1984, the talented young veteran (who, by the time he entered the WWF, was only 30 years of age yet had nearly fifteen years of ring experience to his credit) discarded his babyface persona and quickly became the single most hated man in the WWF. Yet, at the same time, he was undoubtedly also one of the most entertaining, and without Piper's stellar performances as the WWF's top heel, it's quite possible that those early years of the WWF and Hulk-a-mania would not have been nearly as successful.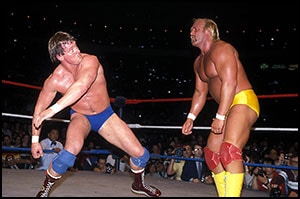 And speaking of The Hulkster, Piper (with his ever-present bodyguard, Bob "Ace" Orton, by his side) was WWF champion Hulk Hogan's primary challenger for quite some time in the months following Hogan's WWF title victory over The Iron Sheik. Indeed, the long-running Hogan-Piper feud was one of the most important (and profitable) in World Wrestling Federation history, and it eventually headlined the main-event of the inaugural WrestleMania, which featured Hogan teaming with TV & film star Mr. T to face the duo of Piper & Paul Orndorff. While his cheating methods and choice of opponents definitely enhanced his status as ring villain, it was Piper's exemplary speaking skills that truly put him over the top as the WWF's most hated heel. His unique ability to genuinely infuriate the audience was clearly a rare and valuable skill, one that WWF owner Vince McMahon wisely took full advantage of.
Soon after his arrival, Piper began hosting a weekly interview segment called "Piper's Pit" and each week the controversial "Hot Rod" would interview a WWF superstar, most of whom were popular babyfaces. The segments were designed to advance ongoing feuds and, as was often the case, launch new ones. For instance, Piper's famed wars with Jimmy "Superfly" Snuka, Bruno Sammartino and several others all began as a result of an angle that happened during an episode of "Piper's Pit."
The unique idea of having a heel host a talk segment would go on to be a very successful and influential concept, one that, in the following years, spawned many imitations including "The Flower Shop" (Adrian Adonis/WWF), "The Danger Zone" (Paul E. Dangerously/NWA), "The Snake Pit" (Jake Roberts/WWF), "A Flair for the Gold" (Ric Flair/WCW), "The Heart Break Hotel" (Shawn Michaels/WWF) and countless others. However, despite the very entertaining moments created by these "Piper's Pit" imitators, none of them could duplicate the excitement and controversy that was created by the original…which says more about the host than the idea itself.
Over the course of the next several years, "Rowdy" Roddy continued to entertain his audience while maintaining his status as one of the WWF's most famous names. As had been the case in the NWA several years earlier, the WWF fans slowly began to respect the crazy, but tough-as-nails Piper. He eventually made the transition from a hated heel to a beloved babyface, a status that he would enjoy for the remainder of his career, which, considering his talent at portraying a heel, is a bit surprising. In 1987, the now incredibly popular Piper made the surprising announcement that he was retiring from wrestling and that his upcoming match with Adrian Adonis at WrestleMania III would, in fact, be his last. While it is natural for wrestling fans to take any type of retirement announcement with a grain of salt, Piper seemingly proved the sceptics wrong by actually disappearing for quite some time after his victory over Adonis. And, as the fans would soon learn, he did so with good reason.
While he is best known for starring in the 1988 classic They Live, Piper actually began his movie career a decade earlier when he landed a minor role in Carl Reiner's 1978 film The One And Only, which starred Henry Winkler. Capitalizing on the worldwide famed he had gained as one of the WWF's top names, Piper truly got his foot in the door of the movie industry beginning in 1986 when he landed major roles in Body Slam and Hell Comes to Frogtown, both of which were modest hits. However, Piper truly struck pay-dirt in 1988 when he was hired by veteran director John Carpenter to star in the sci-fi thriller They Live. Grossing $13 million ($28.5 million in 2020 currency) the film was a major success at the box-office and Piper received universally positive reviews for his performance in the film. The success of They Live enabled Piper to continue his 'retirement' from wrestling by keeping very busy in Hollywood, both in film and on television. Eventually, though, he did return to professional wrestling during the early-Nineties. Having been a main-event level competitor in the World Wrestling Federation for nearly a decade, Piper finally won his first (and, up to that point, only) WWF title when he captured the Intercontinental championship by defeating The Mountie (Jacques Rougeau) on January 19, 1992 in Albany, New York. However, after waiting all of those years to win a WWF title belt, Piper's run with the I-C gold would turn out to be relatively short-lived. Following a heated program against The Mountie, Piper dropped the title to a friendly rival, Bret "Hitman" Hart, on March 5, 1992 in Indianapolis' Hoosier Dome at WrestleMania VIII.
After losing the Intercontinental title, Piper made the transition from wrestler to commentator, a position at which he excelled. Serving as lead announcer Vince McMahon's color commentator on the WWF's main syndicated program, WWF Superstars of Wrestling as well as on pay-per-view and, for a time, Monday Night Raw, Piper was able to continue pursuing his goals in Hollywood, while maintaining a high-profile position in the business. This was the case for several years, until the mid-nineties when he was lured back into ring action by the controversial, pseudo-homosexual performer named Goldust. It was against Goldust that Piper engaged in the final feud of his initial run with WWE, which culminated in a wild, no-holds-barred "Hollywood Back Lot Brawl" at WrestleMania XII. Following his entertaining and rather violent program with Goldust, the popular veteran again faded from the wrestling scene and returned to Hollywood. However, as had always been the case with previous Piper retirements, the continued call of the ring was too loud for "The Hot Rod" to ignore. Yet, this time around, the sounds were emanating not from Titan Tower in Stamford, but rather, from Ted Turner's Atlanta-based WCW.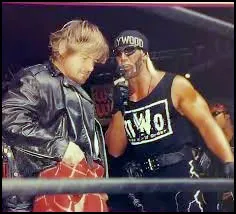 In 1996, Piper made his surprising WCW debut by entering the promotion and immediately renewing his classic feud with Hulk Hogan, who by this time was leading the NWO as "Hollywood" Hogan. While their matches in WCW where generally far less exciting than their wars had been ten years earlier in the WWF, the Hogan-Piper feud garnered several very good buy-rates for WCW pay-per-views, and this second phase of their long-running feud was definitely a financial success, if not an artistic one. During the last few years of the Nineties, whether as a wrestler or as the WCW Commissioner, Piper (along with his longtime friend, "Nature Boy" Ric Flair) remained a major thorn in the side of the New World Order, feuding not only with Hollywood Hogan, but also with NWO co-founders Scott Hall and Kevin Nash, as well as Syxx (X-Pac). Then, on February 8, 1999, nearly twenty years since his last reign as the U.S. Heavyweight champion, Piper defeated Bret "Hitman" Hart to capture the WCW United States title in Buffalo, New York. His run with the belt, however, would turn out to be short-lived when he lost the championship to Scott Hall just two weeks later at SuperBrawl IX in Oakland, California.
During the following twelve months, Piper maintained his presence on WCW programming, engaging in upper mid-card programs with Ric Flair, Buff Bagwell, and WCW Creative Director Vince Russo. However, after nearly thirty years in the business, the 46-year-old Piper had accumulated more than his share of injuries, which began to show in his ring work. Conversely, his lucrative deal with WCW placed Piper among the promotion's top earners at a time when the company's financial standing was tenuous at best. The decision was made not to renew his contract when it expired and Piper's six-year run with World Championship Wrestling came to an end in July of 2000. Following his tenure with WCW, he returned home to Portland in order to spend time with his wife and children, as well as to heal his battle-torn body. However, not surprisingly, he did eventually get involved with wrestling again, by promoting independent cards in the Pacific Northwest and serving as the commissioner for the short-lived XWF. Additionally, following his retirement from active competition, Piper continued working in Hollywood as an actor.
Although his in-ring performance was severely hampered by this point, Piper's name value was as high as ever and an eventual return to the WWF seemed inevitable. On March 30, 2003, "The Rowdy One" made a surprise run-in during the Hulk Hogan vs. Vince McMahon match at WrestleMania XIX in Seattle, Washington, where he attacked Hogan with a steel pipe, re-establishing his heel status. Piper then went on to align himself with Sean O'Haire, serving as the potential-filled O'Haire's mentor. However, following a controversial, much-publicized interview on HBO's Real Sports with Bryant Gumbel in June of 2003, during which Piper shed a very negative light on wrestling promoters (Vince McMahon included), the rampant use of drugs in wrestling, and darker side of the business as a whole, he was abruptly released from his WWE contract.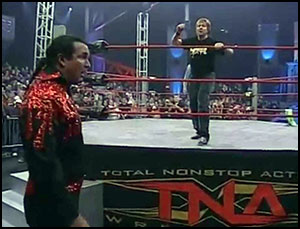 He quickly rebounded, though, and starting in the Fall of 2003, Piper began appearing on TNA Impact Wrestling via taped video segments until he eventually appeared in person, once again as a babyface, on October 8, 2004. Appearing live in the Impact Zone, Piper announced his new segment, which was called, appropriately enough, "In the Pit with Piper." Over the course of the following three months, the "In the Pit with Piper" segment advanced several storylines for TNA, both on television and pay-per-view. However, his run with the promotion was ultimately fairly short and Piper made his last appearance in TNA at Final Resolution on January 16, 2005, when he refereed a match between Jeff Hardy vs. Scott Hall.
Then, in 2007, Piper, still an iconic name but no longer an in-ring competitor, returned to WWE and began making sporadic guest appearances on Monday Night Raw and Smackdown. After re-establishing himself as a WWE personality, Piper was involved (along with Jimmy Snuka and Ricky Steamboat) in a WrestleMania match involving the pre-Randy Orton "legend killer," Chris Jericho. Following his WrestleMania XXV appearance, the "Hot Rod" continued to be a WWE personality, including his induction of Wendy Richter into the WWE Hall of Fame on March 27, 2010 and an angle with Zack Ryder at WrestleMania XXVII on April 3, 2011. Piper's final WWE match came on June 13, 2011, nearly forty years after his pro wrestling debut, when he defeated The Miz. Although he was no longer a full-time performer, he remained a part of the WWE Universe, with the last of his sporadic appearance on RAW taking place on December 22, 2014, followed by his final WWE appearance ever at WrestleMania XXXI on March 29, 2015, where Piper, along with several other WWE superstars, took part in a post-match locker room celebration after Daniel Bryan came out on top of a seven-way-showdown for the Intercontinental Championship.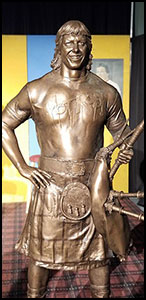 "Rowdy" Roddy Piper is a member of the Wrestling Observer Newsletter Hall of Fame (1996), the WWE Hall of Fame (2005), the Professional Wrestling Hall of Fame and Museum (2007), the George Tragos/Lou Thesz Professional Wrestling Hall of Fame (2008), and he posthumously received the PWI Stanley Weston Award in 2015.
On July 31, 2015, just three months after his final wrestling appearance, Roderick "Roddy Piper" Toombs died in his sleep, a victim of cardiopulmonary arrest. He was 61 years old.