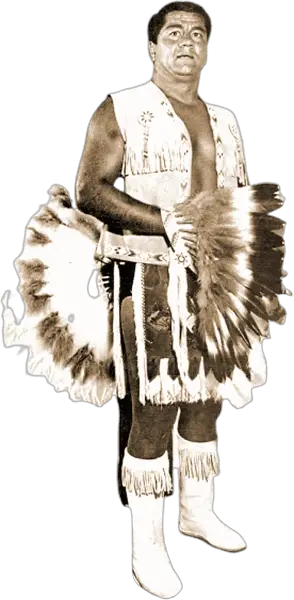 Wahoo McDaniel was a standout performer not only in professional wrestling, but also as a member of several successful NFL squads. This multi-time champion was also one of the sport's most travelled, as he wrestled in the AWA, the WWWF and virtually every territory within the National Wrestling Alliance at one point or another. Although he was a hugely popular fan favorite throughout the majority of his time in the sport, McDaniel (who was known worldwide for his blistering Tomahawk Chops) was also one of the most intense and violent wrestlers of his era and he "crossed the line" more than once during his lengthy career. Still, whether it be as a babyface or heel, his drawing power and ability to excite fans was undeniable. As a territorial champion, there were few who were more prolific and, as a performer, even fewer who could connect with an audience and get their story across inside the ring as effectively as the proud Native American.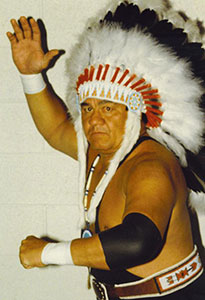 "Chief" Wahoo McDaniel was born Edward McDaniel on June 19, 1938 in Bernice, Oklahoma and he attended the University of Oklahoma, where he played football for legendary Sooner coach Bud Wilkenson. Upon graduation, McDaniel (who got the nickname "Wahoo" from his father) entered the American Football League in 1960, where he spent eight years playing linebacker and guard for the Houston Oilers (1960), the Denver Broncos (1961-1963), the New York Jets (1964-1965) and the Miami Dolphins (1966-1968). Due to the low pay for pro football players during this era, many athletes sought supplementary income during the off-season and, in Wahoo's case, that meant wrestling professionally part-time.
McDaniel was trained by Dory Funk, Sr. and he initially competed in Funk's Amarillo territory while playing for the Oilers and, later, the Broncos. After being traded to the NY Jets, he worked briefly for Vince McMahon's WWWF and made his Madison Square Garden debut in January of 1965, defeating Boris Malenko. His next stop was Miami, where he played three seasons as a Dolphin and, at the same time, wrestled for Eddie Graham's CWF promotion.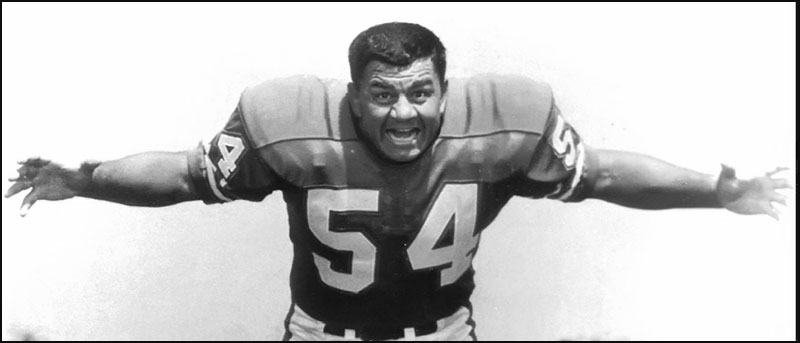 Although he only competed on a part-time basis, by spending time working for (and learning from) promoters the likes of Funk, McMahon, and Graham, Wahoo McDaniel had an exceptional foundation of knowledge and experience which he could draw from once his NFL career ended and he began wrestling full-time in 1969.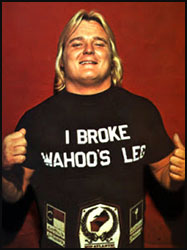 Texas was the site of his first major success and the starting point of one of his greatest rivalries. In September of 1969, McDaniel defeated Johnny Valentine for the NWA Texas Heavyweight championship and over the course of the following six months they traded the prestigious regional title on four occasions. The intensely violent McDaniel-Valentine series would travel to other territories as well, most notably Jim Crockett's Mid-Atlantic region, and on June 29, 1975, in Asheville, North Carolina, McDaniel toppled Valentine to win the Mid-Atlantic Heavyweight championship. During the late-Seventies, Johnny's talented son, Greg "The Hammer" Valentine, would rekindle the long-running blood feud with McDaniel, famously "breaking" Wahoo's leg with his patented Figure Four Leglock. As was the case with his father, Valentine violently battled McDaniel for years and on November 4, 1982, "The Hammer" defeated Wahoo for his NWA United States Heavyweight championship in Norfolk, Virginia.
The flamboyant "Superstar" Billy Graham was another one of McDaniel's early, bitter rivals and the two battled throughout the AWA in 1973 and 1974, with their series being one of the promotion's most exciting and profitable feuds of the Seventies. The Choctaw-Chickasaw warrior was known as the master of the Indian Strap Match, and nearly all of his many violent feuds inevitably ended with a leather thong tied to the wrist of his opponent. His rivalry with Graham, which began after The Superstar brutally attacked Wahoo during a televised arm wrestling angle, was no different and the two engaged in numerous strap matches throughout the multi-state territory.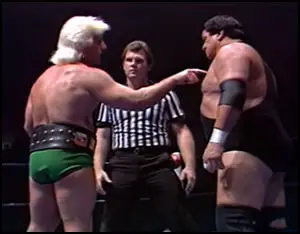 McDaniel's legendary Mid-Atlantic feud with a young "Nature Boy" Ric Flair was truly a major landmark during the early part of Flair's career and helped establish him as genuine main-event performer. Over the course of their bloody, multi-year series, Flair (who learned his famous knife-edge chops from Wahoo) and McDaniel battled over pride and prestige, as well as the Mid-Atlantic Heavyweight and United States championships. Later, once "The Nature Boy" became the NWA World champion, McDaniel was a frequent challenger for Flair's title and the two drew tremendous houses together throughout the southeast.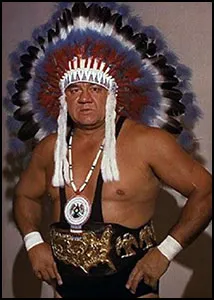 Although McDaniel never won a World championship in the singles division, he was a perennial NWA World title contender, making serious challenges to virtually every NWA titleholder during the 1970s and 1980s, including Dory and Terry Funk, Harley Race and, of course, Ric Flair. At the same time, he engaged in numerous championship battles with AWA kingpin Nick Bockwinkel and, later, wrestling as a heel, with AWA World champion Rick Martel. And, while he never captured "the big one," McDaniel was unquestionably one of territorial wrestling's most successful champions, During his storied career, he wore the Mid-Atlantic Heavyweight title five times between 1975-78, as well as the NWA United States Heavyweight championship five times between 1981-84. Additionally, he was a two-time NWA Southern Heavyweight champion, a two-time Georgia Heavyweight titleholder, two-time Southwest Heavyweight champion, the Florida Heavyweight champion and the NWA National Heavyweight champion in 1986. In the tag team division, McDaniel was AWA World Tag Team champion (w/The Crusher), a four-time NWA American Tag Team champ (w/Thunderbolt Patterson and former rival Johnny Valentine), a Southwestern Tag Team titleholder (with Terry Funk) and Georgia Tag Team champion (w/Tommy Rich) in 1979.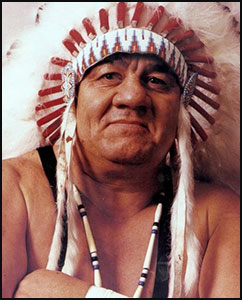 His list of bitter, main-event rivals is even longer than his impressive list of championships. In addition to the aforementioned Flair, Graham and Valentines, Wahoo engaged in blood-filled, action-packed, sold-out rivalries with Dory & Terry Funk, "Rowdy" Roddy Piper, Sgt. Slaughter, Ivan & Nikita Koloff, The Great Malenko, Ole, Gene & Arn Anderson, Magnum T.A., Blackjack Mulligan, Paul Orndorff, Tully Blanchard, The Masked Superstar, "Gorgeous" Jimmy Garvin and many, many others. During a time of territorial wrestling, few performers won as many titles or were as successful at the top of the card as "Chief" Wahoo McDaniel.
Wahoo McDaniel was voted Pro Wrestling Illustrated's Most Popular Wrestler of the Year (1976) and he was honored by the Cauliflower Alley Club in 1996. Additionally, he is a member of the WCW Hall of Fame (1995), the Wrestling Observer Newsletter Hall of Fame (2002), the Professional Wrestling Hall of Fame and Museum (2010), the NWA Hall of Fame (2011), and the WWE Hall of Fame (2019).
Edward "Wahoo" McDaniel passed away on April 18, 2002 at the age of 63 due to complications from diabetes and renal failure.