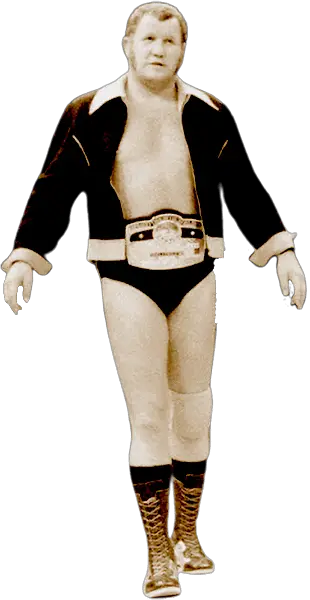 "There's not a better wrestler on God's Green Earth…"
Harley Race has been credited by numerous wrestlers as having been the toughest man in wrestling during his career, both inside and outside of the ring. Surely, this hero of the "blue-collar fan" is one of the most successful and respected grapplers ever to enter the squared circle. His association with professional wrestling spanned over thirty years and during that time he wore the sport's most prestigious championship, the NWA World Heavyweight championship, on eight different occasions.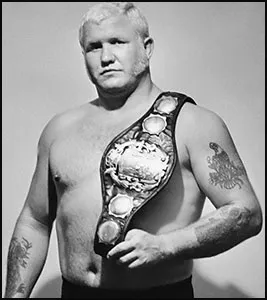 Harley Leland Race was born on April 11, 1943 in Quitman, Missouri. He began his career in professional wrestling at the age of just 16, under the tutelage of St. Joseph, Missouri promoter Gust Karras. After initially receiving some limited training by Stanislaus and Wladek Zbyszko, Race was formally instructed in the art of wrestling by veteran performer Buddy Austin and he made his professional debut in 1960. Originally, he wrestled under the name Jack Long, teaming with his "brother" Johnny Long and enjoyed a good deal of success. But, in 1962, tragedy struck and he was involved in a car accident that took the life of his new bride and their unborn child, as well as nearly taking Race's leg. His doctors were convinced he would not walk again and certainly never wrestle, however, the determined young Race refused to listen and, after months of enduring painful physical therapy, he eventually recovered to the point where, amazingly, he made his way back into the professional wrestling ring in 1963.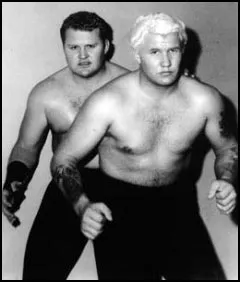 After spending time in the Boston and Amarillo territories, "Handsome" Harley Race achieved his first real national success when he teamed with "Pretty Boy" Larry Hennig in the American Wrestling Association. Despite their nicknames, Race and Hennig formed one of the toughest, most rugged teams of the era and together they won the AWA World Tag Team title on January 30, 1965 by defeating The Bruiser & The Crusher in Minneapolis, Minnesota. In all, Race & Hennig would win the A.W.A World Tag Team title on four separate occasions, holding the belts for over two years between 1964-1967 and established themselves as one of the most dominant teams in the history of the promotion. Following his successful run with Hennig, Race went on to hold several regional titles, including the Central States title and the Missouri Heavyweight championship (which he would eventually win on nine and seven different occasions, respectively) and the Georgia state championship. Later, Race would capture the NWA United States, Stampede North American and the WWA Heavyweight titles along with many other championships.
However, Race's greatest fame came when he defeated Dory Funk, Jr. for The Big One — the NWA World Heavyweight championship — on May 23, 1973. Race would only hold the NWA title for three months before losing it to Jack Brisco in Houston, however, the resilient Race would rebound, winning even more regional titles on his way back to the NWA title. Finally, on February 2, 1977 he regained the NWA World title by defeating another Funk, this time Dory's younger brother, Terry Funk. Race went on to become a dominant and respected NWA World champion, taking on all comers and emerging victorious. He even took part in the first-ever NWA vs. WWWF title match, wrestling WWWF champion "Superstar" Billy Graham to a bloody one-hour draw in Miami, Florida In the following years, Race would also tangle with World Wrestling Federation champion Bob Backlund in several highly publicized NWA vs. WWF matches. The rugged champion held his NWA World title for another two and a half years before finally being defeated by "The American Dream" Dusty Rhodes on August 8, 1979. Undaunted, Race regained the belt a week later and held it until he was beaten on October 31, 1979 by Shohei "Giant" Baba in Nagoya, Japan. However, Baba, like Rhodes, would only hold the title for a week before Race regained his championship. He then went on to hold the belt for another full year before losing again to Baba in Japan and, once again, regained it from the Asian giant within days.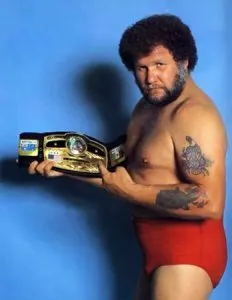 "Wildfire" Tommy Rich was another hot NWA prospect who briefly knocked Harley Race off his championship throne, only to lose the NWA belt back to Race less than a week later. Clearly, Race had a stronghold on the World title, both in the ring and also in the St. Louis-based offices of the National Wrestling Alliance. Between 1977 through 1981, Race was separated from his World title for less than a month. Nevertheless, on June 6, 1981 in Atlanta, "The American Dream" Dusty Rhodes again defeated Race to win the coveted NWA World championship for a second time. Unlike his previous title victory, Rhodes did not lose the belt back to Race immediately, although Race received numerous rematches against Rhodes in arenas throughout the NWA's many territories.
Both in front of and behind the camera, he was forced to be patient while others carried the "ten pounds of gold," and Race would not regain his NWA title for another two years. But, on June 10, 1983, in St. Louis, Harley Race would be reunited with the World title when he defeated reigning champ "Nature Boy" Ric Flair. Of course, Flair would regain the NWA belt six months later at the first Starrcade in Greensboro, North Carolina on November 24, 1983. This date marked the "official" end of Race and the NWA World title. However, Race did, in fact, win the NWA championship one more time. On March 21, 1984 in Wellington, New Zealand, Race defeated "The Nature Boy" to win the NWA title, making him an eight-time champion before losing the title back to Flair two days later in Kallang, Singapore. However, this title switch was never reported in the U.S. and, since it was not approved ahead of time, it was not recognized by the National Wrestling Alliance board of directors. Race was officially regarded as a seven-time NWA World champion until the "new" NWA officially began recognizing the phantom title switch some fifteen years after it took place.
With the WWF invading both the Central States and St. Louis territories (he owned a portion of both promotions) Race eventually saw the writing on the wall and somewhat reluctantly headed north to the World Wrestling Federation in 1986. The somewhat plain and "down to earth" Race never really fit in during his stay in the WWF, although he was nevertheless very successful there. He tried to assimilate himself into the more cartoonish Federation by dying his hair blond and using his old "Handsome" nickname and, later, adopted a "King" persona when he won the inaugural King of the Ring tournament. Still, despite having Bobby "The Brain" Heenan as his manager and feuding with top stars like the Junkyard Dog, Jim Duggan, and even Hulk Hogan among others, it didn't really work out for Race in the WWF and, following a serious abdominal injury incurred during a match with Hogan, he left the promotion after slightly more than two years with Titan Sports. Following his departure from the WWF, Race returned "home" to WCW, this time as a manager, handling the Kolossal Kongs, The Super Invader, Yoshi Kwan, Vinnie Vegas, Mr. Hughes and his two main protégés, Lex Luger and Big Van Vader. Race managed Luger to the World title in 1991 and then led Vader to three WCW World Heavyweight championships in 1992 and 1993. As a manager, Race was a major part of several important WCW matches and top storylines.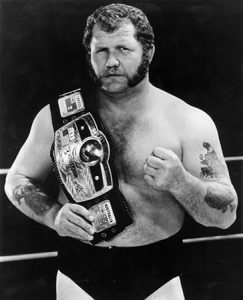 Following his run in WCW and after a few years of retirement, the legendary champion returned to professional wrestling with the creation of his own promotion, World League Wrestling, as well as his training school, Harley Race's Wrestling Academy. The regional midwestern group (which had a successful working agreement with Mitsuharu Misawa's Pro Wrestling NOAH) promoted in the same states that used to encompass Central States Wrestling and the fledgling independent league slowly built a respectable following through its live events and regional TV program. At the same time, W.L.W. created several new stars, most notably being Trevor Murdoch and Tommaso Ciampa.
Following his stellar career, the former eight-time NWA World champion was inducted into the WCW Hall of Fame (1994), the Wrestling Observer Newsletter Hall of Fame (1996), the WWE Hall of Fame (2004), the International Wrestling Institute and Museum Hall of Fame (2005), the NWA Hall of Fame (2005), St. Louis Wrestling Hall of Fame (2007) and the Missouri Sports Hall of Fame (2013).
Harley Race died on August 1, 2019 at the age of 76, a victim of lung cancer.