Edouard Carpentier, who was known worldwide as "The Flying Frenchman," began his legendary career in 1952 in his native France. His amateur skills translated well to the pro rings, but it was Carpentier's unique acrobatic style inside the squared circle that helped set himself apart from the other wrestlers of the day, quickly launching himself to the upper-level of the profession. Known for always being in top physical condition, Carpentier proved himself to be one of wrestling's biggest box-office draws and the profound impact he made as a World champion in three separate promotions cannot be questioned. During his prime, which lasted for well over a decade, Edouard Carpentier was truly among wrestling's trend-setting elite and he unquestionably helped shape professional wrestling into what it is today.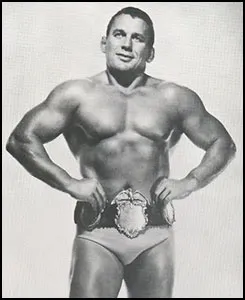 Edouard Carpentier was born Edouard Weiczorkiewicz on July 17, 1926 in Roanne, Loire, France. While still a teenager, he joined the French resistance and fought against the Germans during World War II. Following the war, he was awarded two medals of honor for his service by the French government. In addition to training in the art of Greco-Roman wrestling, Weiczorkiewicz also pursued the sport of gymnastics, and it was as a gymnast that he truly excelled, to the point where he earned a spot as an alternate on the 1948 French Olympic squad. He was discovered while competing in France by NWA promoters Eddie Quinn and Frank Tunney, who were impressed by his acrobatic ringwork, which was very similar to Antonino Rocca in style. The Canadian promoters felt Weiczorkiewicz could be a major success back in North America and asked him to compete for them in North America. Weiczorkiewicz agreed, moved to Montreal in 1956, and soon became a Canadian citizen. Eddie Quinn gave Weiczorkiewicz a new ring name and persona (after the famous boxer Georges Carpentier, to whom Edouard now claimed a family ancestory) and his unique talents quickly translated into championship gold. A top draw for Quinn's Montreal-based International Wrestling Association promotion, he defeated "Killer" Kowalski for the IWA World championship in 1957. Kowalski, who was already one of the sports' biggest names, would turn out to be one of Carpentier's greatest foes and on September 21, 1960 he again defeated The Killer for the IWA championship, holding the title for nearly a year before losing to another one of his major rivals, Hans Schmidt, in July of 1961. All total, Carpentier won the IWA World title five times between 1957-1967, defeating legends like Kowalski, Schmidt, and The Sheik for the prestigious IWA championship.
As important as the IWA title was, winning the true World championship, the NWA World Heavyweight title, was the real goal for the majority of wrestlers during this era. Carpentier seemed to have achieved that historic milestone on June 14, 1957 in Chicago when he defeated NWA champion Lou Thesz via DQ. After splitting the first two falls, Thesz did not come to the ring for the third fall, claiming an injured back, and was disqualified. Since a title cannot change via DQ, the NWA continued to recognize Thesz as World champion. Meanwhile, several powerful promoters supported Carpentier's claim to the championship as well. And, ultimately, that was the real goal of the match…to create two titleholders so that NWA promoters could have access to the World championship (and, more specifically, the substantial revenue generated by its defense) while Thesz was out of the country on a two-month tour of Asia. Thus, in a somewhat confusing series of events, Carpentier was recognized as NWA champion for 71 days and defended his claim to the World title in arenas around the country (in particular, Chicago, Los Angeles, parts of the Midwest and Canada) while Thesz was simultaneously doing the same thing, just on the other side of the planet. To further add to the confusion, Carpentier's victory and title reign were soon erased from history by the National Wrestling Alliance after a falling out between Eddie Quinn and NWA President Sam Muchnick. Due in large part to the controversy created by the convoluted NWA title situation, Carpentier's disputed victory over Thesz would be used to establish non-NWA, regional world title lineages in Boston, Omaha and Los Angeles.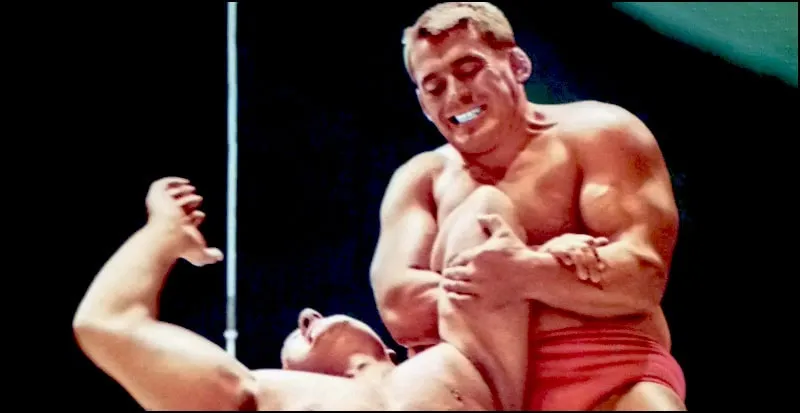 One of the most sought-after attractions in the business, Carpentier played a major part in the creation of Verne Gagne's AWA World championship, lending credibility to Gagne's World title claim when he lost to the Minnesotan on August 9, 1958. In later years, Carpentier would enjoy several successful stints in the American Wrestling Association. Then, in December of 1960, Carpentier was awarded the newly-created WWA World championship, with L.A. promoters Jules Strongbow, Cal Eaton & Gene Labell citing Carpentier's "rightful" NWA title claim as the reason for awarding him the new belt. With Carpentier serving as the inaugural titleholder, the Los Angeles-based WWA championship quickly became a respected, prestigious (albeit regional) World title. One of "The Flying Frenchman's" major rivals, "Classy" Fred Blassie, eventually defeated him in 1961, ending Carpentier's WWA title reign. Two years later, Carpentier regained the WWA World title, but was again defeated by the villainous Blassie on January 30, 1964.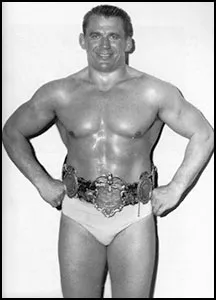 From November of 1971 through June of 1973, Carpentier won the Montreal-based Grand Prix Heavyweight title on four occasions, defeating longtime rivals Kowalski and "Mad Dog" Vachon for the prestigious yet short-lived championship. On July 14, 1973 he and former WWWF champion Bruno Sammartino created a dream-team which won the Grand Prix Tag Team title and, on December 25, 1974, Carpentier defeated West Coast legend John Tolos to win the NWA Americas Heavyweight championship. While Americas champion, he also engaged in an intense feud with rookie sensation Greg Valentine, son of Carpentier's former bitter rival, Johnny Valentine. The young "Hammer" proved he was a force to be reckoned with, as he defeated the veteran Frenchman for the Americas title. However, the experienced Carpentier regained the title a month later, on March 14, 1975 in Los Angeles. In addition to his multiple World titles, Carpentier also won numerous regional and tag team championships during his lengthy career, essentially becoming a champion of some form in every territory in which he ever wrestled.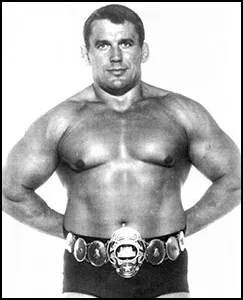 The popular Frenchman engaged in long-lasting, intense feuds with the likes Kowalski, Schmidt, Thesz and Blassie, as well as Johnny & Greg Valentine, Abdullah the Butcher, The Sheik, Maurice "Mad Dog" Vachon, John Tolos, and many other true legends of the squared circle. Although his opponents were often among the most vicious and dastardly wrestlers in the business, Carpentier was always known as a man who stuck to the rules and still came out on top. Meanwhile, his combination of technical skill and creativity inside the ring never failed to attract a crowd or thrill his many fans.
"The Flying Frenchman" is a member of the Stampede Wrestling Hall of Fame (1995), the Wrestling Observer Newsletter Hall of Fame (1997), and the Professional Wrestling Hall of Fame and Museum (2010)
On October 30, 2010, Edouard "Edouard Carpentier" Weiczorkiewicz died of a heart attack at his home in Montreal. He was 84 years old.