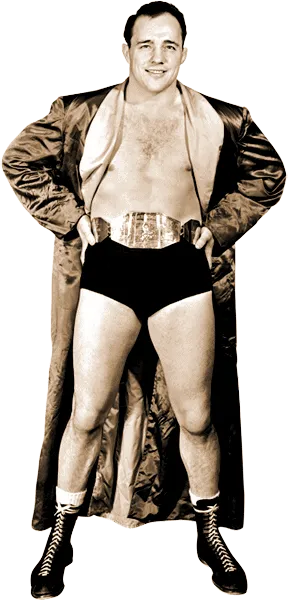 In decades past, Verne Gagne was sometimes referred to by fans of the day as "the Bruno Sammartino of the Midwest." However, while the careers of the two iconic wrestlers did share some similarities, that analogy doesn't even come close to doing justice to this all-time legend of the squared circle. Although it's true that in many ways he was to the American Wrestling Association what Sammartino was to the World Wide Wrestling Federation, Verne Gagne undoubtedly carved his own, unique niche' in the sport, both as an amateur, a professional, and a promoter.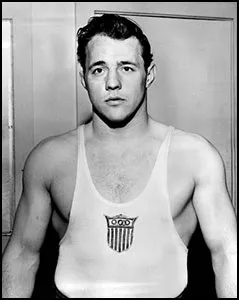 Born February 26, 1926 in the small farming community of Corcoran, Minnesota, Gagne was a standout athlete during his high school years and he earned several state championships in wrestling while also excelling at football. Following his graduation from high school, the two-sport star attended the University of Minnesota, continued playing football and was named to the All-Big Ten team. Meanwhile, as a collegiate wrestler, Verne Gagne was equally, if not more, successful. As a Golden Gopher, Gagne captured the AAU title as well as winning the Big Ten Conference championship on four separate occasions and the NCAA championship twice. Equally as impressive, he qualified as an alternate on the U.S. freestyle wrestling team for the 1948 Olympic games.
An athlete like few others of the day, Gagne was also drafted to the Chicago Bears under legendary owner George Halas. However, seeing that he could make a far better living as a professional wrestler than he could as an NFL player, Gagne entered the ranks of pro grappling to much fanfare in 1949. One of the most well-known athletes of the time, he captured the prestigious NWA World Junior Heavyweight title on November 13, 1950, less that one year after turning pro.
The other major championship reign from the early portion of Gagne's career came in 1953 when he was awarded Chicago promoter Fred Kohler's controversial NWA United States Heavyweight title. The U.S. title, which many Alliance members viewed as a direct challenge to the importance and validity of the NWA World championship, was featured nationwide on Kohler's highly successful Dumont Network TV program and, as the United States champion for nearly three consecutive years, Verne Gagne became a huge star, a legitimate household name, and one of professional wrestling's elite box-office attractions.
In 1960, Verne Gagne began a new stage of his career by becoming a wrestling promoter when he bought controlling interest in the Minneapolis Wrestling Club from Dennis Stecher. Along with partner Wally Karbo, Gagne then created the American Wrestling Association and became the inaugural AWA World Heavyweight champion.
While the AWA had a humble start, it eventually expanded from its regional Minnesota base to encompass one of the largest territories in all of professional wrestling. From Chicago to San Francisco, Milwaukee to Denver, Minneapolis to Salt Lake City and top wrestling cities in between, the American Wrestling Association covered a truly vast geographic expanse of North America.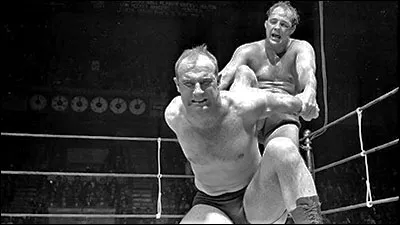 Verne Gagne was the only man to win the prestigious AWA World Heavyweight title on ten different occasions and he held the championship for a record seven consecutive years between 1968-1975. In retrospect, it's easy to say that as the owner of the promotion behind the scenes, Gagne simply kept himself on top. And while there may be some truth to that, there is no denying that Gagne was a consistently big draw as the champion and he sold-out countless arenas while booked as the main-event attraction. Meanwhile, under Gagne's leadership, the AWA itself remained one of the three most important and financially lucrative promotions in North America for over twenty years. A shrewd businessman, Gagne also owned stock in both the St. Louis and Mid-South promotions.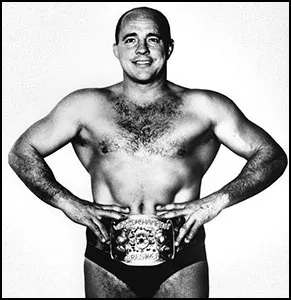 In addition to being a top main-event wrestler and a powerful promoter, Gagne was also a tremendously successful trainer. Indeed, it can be argued that Verne Gagne was perhaps the most prolific trainer of talent in the history of professional wrestling and his camps produced literally dozens of future World champions and Hall of Fame inductees.
Verne Gagne is a recipient of Tokyo Sports' Match of the Year Award (1981, vs. Giant Baba), Pro Wrestling Illustrated's Stanley Weston Award (1986) and the Cauliflower Alley Club's Lou Thesz Award (2006). Gagne is also a member of the WCW Hall of Fame (1993), the Wrestling Observer Newsletter Hall of Fame (1996), the George Tragos/Lou Thesz Professional Wrestling Hall of Fame (1999), the Professional Wrestling Hall of Fame (2004), and the WWE Hall of Fame (2006). A victim of Alzheimer's disease, Verne Gagne died on April 27, 2015, in Bloomington, Minnesota at the age of 89.
---