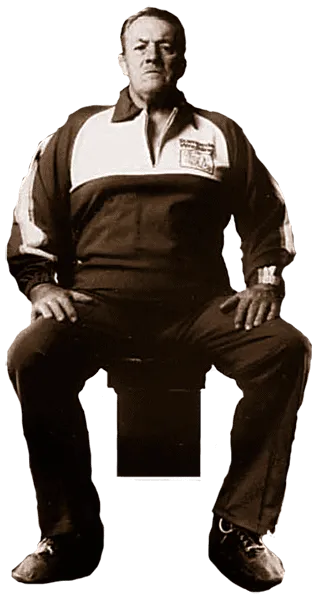 Stu Hart was unquestionably one of the most influential and important figures in wrestling during the second half of the 20th century. His many contributions to the sport as a wrestler, promoter, and trainer have been both high-profile, as well as very subtle. Although his career in the ring (and, even more so, the amateur mat) was full of championship accomplishments, his importance to the sport as a promoter and trainer is where Hart truly made his most influential contributions to professional wrestling. The patriarch of one of the greatest families in wrestling history, his influence and legacy is still being felt to this day and pro wrestling is surely better off for having had him as one of its own. Through his tireless efforts in the ring, his exemplary work ethic, unique promotional techniques, and his invaluable contributions to the future of the sport, Stu Hart placed himself into a position that few others in professional wrestling history have ascended.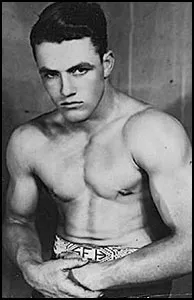 Stewart Edward Hart was born on May 3, 1915 in Saskatoon, Saskatchewan, Canada. His impoverished childhood was challenging, to say the least, and his youth was spent on the frozen plains of Alberta where he lived with his family, literally in a canvas tent. As harsh as life was for Hart and his family, things got even worse when, at the age of just eight, Hart's father was jailed for failure to pay taxes and young Stu was sent, along with his mother and two sisters, to live in Edmonton. As a teen, Hart gravitated to sports, perhaps using them as an escape from the poverty and sadness that were the hallmarks of his life to that point, and he excelled at football and, especially, wrestling. In 1930, at the age of fifteen, Hart won the city-wide Edmonton wrestling championship in the middleweight division and then, later that same year, the talented young grappler captured the Alberta Provincial championship.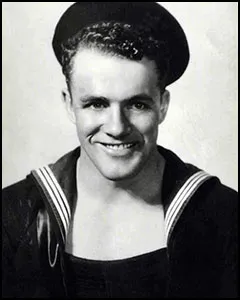 While he may have been economically disadvantaged in his personal life, the one-on-one competition of wrestling was an equalizer that enriched the young Hart and lifted him to the top. In 1937, by now a welterweight, he won a gold medal at the Amateur Athletic Union of Canada and a year later qualified for the 1938 British Empire Games in Australia. Although he was sure to have placed well, Hart was unable to attend the competition due to a lack of funding. Still, his talent, ability, and determination to succeed never faltered and Hart continued to hone his considerable skills to the point where he qualified for the 1940 Olympic games in Helsinki. Unfortunately, escalating conflict in the world at large led to the cancellation of the Olympics and, once Canada entered World War II, Hart put his athletic aspirations on hold and enlisted in the Navy. Although he had joined the service in order to defend his country, the Canadian Navy, seeing that they had a legitimate Olympic athlete in their ranks, appointed him to the non-combat position of Director of Athletics. As a result, Hart stayed on the mainland, organizing various sporting events (including wrestling) that successfully raised a great deal of money for the war effort as well as entertaining his fellow soldiers.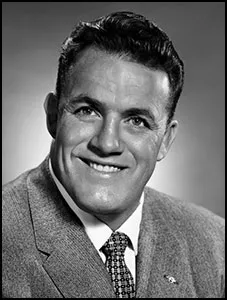 After leaving the Navy, Hart travelled to New York and began training for a career in pro wrestling under the guidance of the legendary Toots Mondt. Already well-schooled in the art of catch and shoot wrestling, Mondt taught Hart the professional aspects of the sport and he caught on quickly, making his professional debut in 1946 and immediately becoming a popular attraction for Northeastern promoters. Young, handsome, and in tremendous physical condition, Hart appealed greatly to the female fanbase and, in addition to the men who admired his toughness and skill, he also amassed a large female following early in his career.
While competing in the Northeast, Hart also formed a popular tag team with Lord James Blears and the two enjoyed a great deal of success together. Despite his inexperience, the talented Canadian grappler received several title opportunities, main-eventing cards against National Wrestling Association champion Lou Thesz as well as American Wrestling Association (Boston version) titleholder Frank Sexton. Yet, although he had become a top attraction and was poised to have a lengthy run in the lucrative Northeast market, Hart ended up leaving the region after less than two years and began working for Larry Tillman's promotion in Montana both as a wrestler and booker.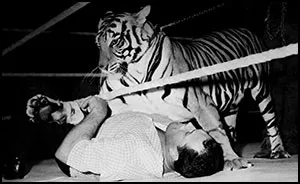 In the Fall of 1948, Hart opened his own small promotion, Klondike Wrestling, which was based in Edmonton, Alberta. Several years later, he purchased Tillman's NWA territory and merged it with his Klondike promotion, changing the name to Big Time Wrestling. Later, Big Time Wrestling would be renamed Wildcat Wrestling and, eventually, Stampede Wrestling. The Foothills Athletic Club, Inc., parent company of Stampede Wrestling, was admitted into the National Wrestling Alliance in November of 1953, and Hart's consolidated promotion (now based in Calgary and covering Montana in the U.S., as well as Alberta, Saskatchewan and Manitoba in Canada) reflected the rugged terrain it encompassed.
Stampede Wrestling quickly gained a reputation for tough wrestlers, an even tougher traveling schedule, and a consistently high level of competition. It also garnered a well-deserved reputation among newer wrestlers as a place to hone your skills, and for Junior Heavyweights, to catch a break and be used in the top storylines and feuds. The crowds may not have been as big and the paydays not as large as in they were in many U.S. promotions, but if you were trying to break into the sport or were a veteran looking to advance your career, Stampede Wrestling was one of the best places to do it.
In 1955, Hart acquired television coverage and began a program that would go on to run (nearly) non-stop for the next 29 years in Canada and was eventually broadcast in nearly 50 different countries. With his wife Helen working on the business end of things, the promotion, like most other wrestling companies, had its share of ups and downs during its many years of existence. Often, it was a "feast or famine" scenario for Stampede, with the highs being very high and its lows being quite low. In addition to problems it faced retaining its television slot and the normal issues regarding talent retention and variances in attendance, Hart often faced competition from other NWA members, such as Sandor Kovacs & Al Tomko's All-Star Wrestling and Don Owens' Pacific Northwest Wrestling. However, whether it be temporary losses of television coverage, competition from other promotions, costly fines and suspensions levied by the Calgary Boxing and Wrestling Commission, deaths in their family or any number of other major obstacles they faced, Stu (and Helen) persevered, overcame each roadblock and soldiered on. Eventually, though, with the rise of the World Wrestling Federation in the mid-1980s, Stu Hart came to see the writing on the wall and sold his promotion to Vince McMahon in 1984. After promoting the region for a year, McMahon, in turn, re-sold the promotion back to the Harts in 1985 and, from 1985-1989, Bruce Hart oversaw the last great run of Stampede Wrestling. This was a time period that produced future superstars such as Brian Pillman, Chris Benoit and, of course, Owen Hart, however, by December of 1989 the promotion essentially closed its doors for good. Granted, there were a few subsequent attempts to revive Stampede by members of the Hart family, however, Stu Hart himself was not involved with those ventures and they were not particularly successful.
The list of wrestling superstars that Stu Hart has personally trained reads like a "who's who" of wrestling celebrities, starting, of course, with his own sons. Although Smith, Bruce and Keith's ring careers did not last as long as many had hoped, they were nevertheless top attractions in Stampede. Meanwhile, Ross and Wayne Hart worked behind the scenes for their father's promotion, and while some of the Harts may have left the ring, they never fully left the sport and continued to be a big part of the Canadian wrestling business. Not much needs to be said about Bret "The Hitman" Hart. His numerous WWF & WCW World championship reigns, as well as lengthy stints as a World Tag Team, Intercontinental and United States champion have earned him a lofty spot in wrestling history as one of the greatest of all-time. But, Bret would be the first to admit that his "Excellence of Execution" owed a great deal of credit to the training he received from his father, and without Stu's influence, Bret Hart would likely never have become "the best there is, the best there was, and the best there ever will be." The youngest Hart, Owen, was arguably even more talented than Bret, and his WWF Intercontinental, World Tag Team, European Heavyweight, and King of the Ring title runs placed him among the elite competitors in professional wrestling during the 1990s.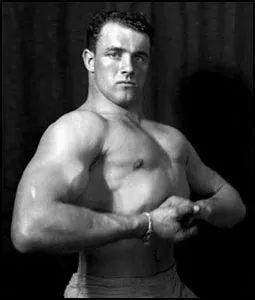 In addition to training his talented sons for a career in the ring, Stu Hart has helped launch the careers, as well as hone the skills, of nearly 100 other major wrestling superstars. Top-level performers like Gene Kiniski, "Superstar" Billy Graham, Fritz Von Erich, Gorilla Monsoon, Masahiro Chono, Ken Shamrock, The British Bulldogs (Dynamite Kid and Davey Boy Smith), The Junkyard Dog, Jesse Ventura, Jim Neidhart, Dick "The Bulldog" Brower, The Wild Samoans, Bad News Brown, "Lethal" Larry Cameron, Brian Pillman, Chris Benoit, Chris Jericho and dozens more either started or advanced their careers by training in Hart's fabled "Dungeon."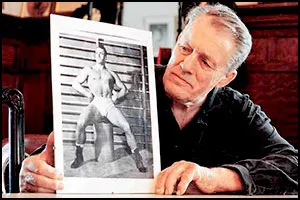 Stu Hart is a member of the Alberta Sports Hall of Fame (1980), the Canadian Pro Wrestling Hall of Fame (1980), the Stampede Wrestling Hall of Fame (1995), the Wrestling Observer Newsletter Hall of Fame (1996), the National Wrestling Hall of Fame (2008), the International Wrestling Institute & Museum's George Tragos/Lou Thesz Professional Wrestling Hall of Fame (2008), the WWE Hall of Fame (2010), and the Professional Wrestling Hall of Fame (2014). His decades of charitable work in Calgary and time spent mentoring so many young athletes led to Hart receiving the high honor of being appointed a Member of the Order of Canada on November 15, 2000.
On October 16, 2003, Stu Hart passed away at the age of 88.