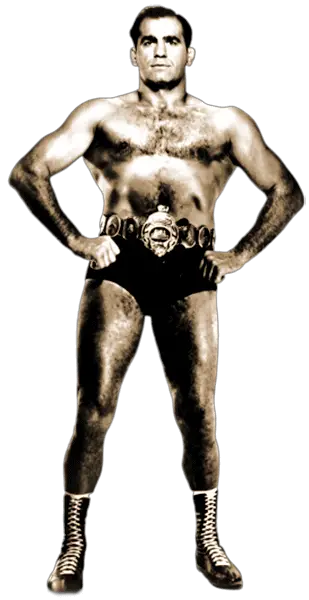 Lou Thesz is considered by many knowledgeable sources to be the single greatest professional wrestling champion of all time. While there is a certain amount of conjecture involved, that lofty accolade could be backed up by his superior athletic skills, knowledge of wrestling and his championship history, plus the worldwide fame and popularity he enjoyed throughout his prime and the universal respect he commanded during his lengthy career.
Thesz was born on April 24, 1916 and he made his pro wrestling debut in 1932 at the age of 16 in East St. Louis, Illinois He was trained, during various stages of his young career, by legendary shooters George Tragos, Ray Steele, Ad Santel and Ed "Strangler" Lewis. An instant standout, the youthful and athletic 6'2″ Thesz nevertheless paid his dues as he worked his way up the card in promotions throughout the Midwest as well as on the West coast. However, his talent could neither be ignored nor denied and it was in his hometown of St. Louis, working for the powerful Missouri promoter Tom Packs, that Thesz shot to stardom. On December 29, 1937, he became the youngest World champion in history when the twenty-one year old defeated Everett Marshall for the World championship in St. Louis. He also quickly added prestigious regional "world" championships such as the AWA (Boston) and AWA (Montreal) titles, plus the National Wrestling Association World championship (which he would win on three separate occasions) to his impressive championship resume.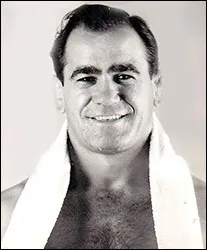 In November of 1949, Thesz, the reigning National Wrestling Association champion, was awarded the newly-created National Wrestling Alliance World Heavyweight title after the inaugural Alliance champion Orville Brown was injured in a car wreck and forced to forfeit the title. Thus, the two NWA belts were unified into one World championship. During his three reigns as NWA champion between 1949-1965, Thesz continued his quest to unify the various World titles being recognized at the time, with the goal of making the National Wrestling Alliance title pro wrestling's only World championship. He essentially succeeded, unifying the WWA (Los Angeles) and the AWA (Ohio) World titles with the NWA championship. Although both Verne Gagne's AWA and Vincent J. McMahon's WWWF championships were in existence during his final reign as NWA titleholder, Lou Thesz is credited by many as being the last undisputed World Champion of the twentieth century.
Thesz was a truly exceptional athlete, completely dedicated to the sport and, having been trained and mentored by some of the most skilled, dangerous hookers in professional wrestling history, he built a reputation for himself as a nearly unbeatable shooter who could handle any situation and was not to be tested. Consequently, NWA promoters (who were still mindful of an in-ring doublecross, despite their rarity at this point in history) felt very secure in having Lou Thesz represent them as champion during the Golden Age of wrestling.

With legendary former champion Ed "Strangler' Lewis serving as his manager, Thesz's first NWA championship reign lasted nearly eight years and, in total, he carried the title on three different occasions for a record 3,746 days. Add in his stints as National Wrestling Association and Midwest Wrestling Alliance champion and his tenure as World champion totals over a dozen years. However, in addition to being recognized as a six-time World Heavyweight champion (all total, Thesz won a version of the World title on 15 different occasions) and unifying numerous World championships, plus holding what was universally viewed as the "real" World championship — the National Wrestling Alliance title — for over ten combined years, there was still more championship gold to be won by the great Lou Thesz, including the International Heavyweight title, two NWA Southern championships in 1973 and 1978, the U.S. Junior Heavyweight title in 1973, the UWA (Mexico) Heavyweight championship in 1977 and the U.S. Heavyweight title (Mississippi) in 1978.
A legitimate World champion who defended his title in countries across the globe, Thesz had his first Japanese match in 1957, battling to a one-hour draw with the Japanese wrestling God, Rikidozan. From that point forward, the Japanese public revered Thesz, rightfully so, as a true living legend of the squared circle. Noteworthy is the fact that he was the first NWA champion to defend the World title in Japan, beginning an important trend that would last decades and be replicated by every NWA champion who followed him. Amazingly, more than five decades after his professional debut, a 74 yr. old Thesz wrestled his last match on December 26, 1990 in Hamamatsu, Japan, losing to his former student, New Japan Pro Wrestling superstar Masahiro Chono.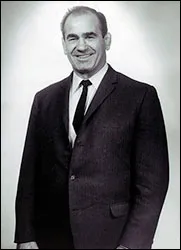 Following his retirement, Thesz opened the Virginia Wrestling Academy in Norfolk, Virginia as well as serving as President of the Cauliflower Alley Club from 1992-2000. He was also heavily involved with the International Wrestling Institute and Museum in Waterloo, Iowa, in particular, the popular George Tragos/Lou Thesz Professional Wrestling Hall of Fame wing of the museum. Additionally, in 1995 he penned his critically acclaimed autobiography, Hooker: An Authentic Wrestler's Adventures Inside the Bizarre World of Professional Wrestling.
Lou Thesz has been inducted into numerous Halls of Fame, including the WCW Hall of Fame (1993), the Wrestling Observer Newsletter Hall of Fame (1996), the George Tragos/Lou Thesz Professional Wrestling Hall of Fame (1999), the Missouri Sports Hall of Fame (2002), the Professional Wrestling Hall of Fame (2002), the NWA Hall of Fame (2005), the St. Louis Wrestling Hall of Fame (2007), the WWE Hall of Fame (2016), and the International Professional Wrestling Hall of Fame (2021).
Following complications from open heart surgery, Lou Thesz died on April 28, 2002 at the age of 86.
---