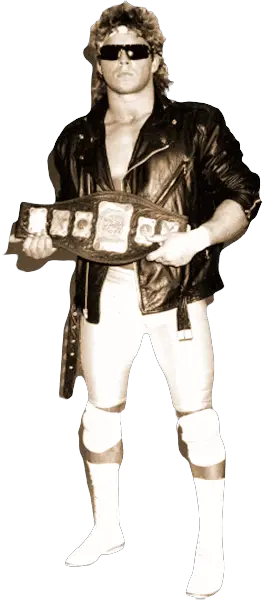 Although he was never the "main eventer," Brian Pillman was a highly influential figure in pro wrestling during the late-Eighties and throughout the Nineties. During the first half of his career, it was because he was nearly always part of the most technically exciting and action-packed match on the card, be it a show produced by Stampede Wrestling or the the NWA-WCW Later, in WWE, it was due to his unique, unorthodox personality and interview style. Despite the fact that he never won a World Heavyweight title, Pillman was nevertheless one of the most important performers in the business during the twelve years he spent as a pro wrestler. A man blessed not with overwhelming size, but, instead, extraordinary athletic talents, Pillman was truly a superior performer in the ring as well as behind the microphone. As a wrestler, there were few better than the 5′ 10″ 225 lbs. ex-N.F.L. player, as Pillman combined aspects of traditional pro wrestling with styles found in Japan and Mexico, as well as the solid mat work he learned training under the tutelage of Stu Hart in Calgary. Pillman brought an innovative and unique style to the ring that would go on to characterize much of the technique employed by wrestlers during the Nineties and beyond. Furthermore, the out-of-control "loose cannon" character created by Pillman helped set the standard for the in-your-face realism that was a prevailing characteristic of pro wrestling during the "Attitude Era."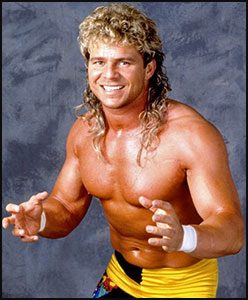 Brian William Pillman was born on May 22, 1962 in Cincinnati, OH. As a toddler, he was afflicted with throat polyps and his childhood was marked by over thirty surgeries to correct the ailment, which resulted in his distinctive raspy voice. After graduating high school, Pillman attended Miami University in Oxford, Ohio, where he played defensive tackle. A two-time Second Team All-American while in college, he joined the Cincinnati Bengals as a free agent in 1984 and played a season with his hometown team prior to being traded to the Buffalo Bills in 1985 before being cut at the end of the pre-season. In 1986, he travelled north to Canada, playing a season for the Calgary Stampeders where injuries ended his time as a pro football player. It was in Calgary that he came into contact with Bruce Hart and the Hart family and decided to pursue a career in professional wrestling.
He made his pro wrestling debut in November of 1986, quickly forming a team with Bruce Hart known as Bad Company. Less than six months after his debut, Pillman & Hart captured the Stampede Wrestling International Tag Team Championship by defeating "Rugged" Ron Starr and The Cuban Assassin. Bad Company held the championship belts for nearly a half-year before being defeated by Jerry Morrow and Makhan Singh. Undeterred, Bad Company would regain the title a month later and remain champions for another eight months before losing to Jerry Morrow and the Cuban Assassin. With his impressive athletic skills immediately apparent, Pillman was voted 1987's Rookie of the Year by readers of the Wrestling Observer newsletter.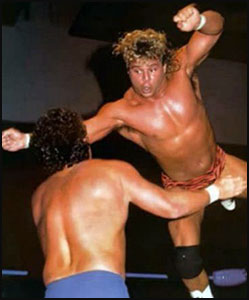 As the decade of the 1980s closed, the NWA, having just been purchased by Ted Turner and under the leadership of Executive Vice President Jim Herd, was looking to add a crop on young, new, "unheard of" wrestlers to their roster. Fresh NWA personalities like, among others, Johnny B. Badd (Marc Mero), "The Rapmaster" P.N. News, Van Hammer, "The Z-Man" Tom Zenk, as well as Stampede's Biff Wellington and Brian Pillman all entered the promotion at relatively the same time, giving the promotion a much-needed shot of youth. Pillman made an immediate splash in the NWA and, soon after his arrival, the handsome high-flyer teamed with Tom Zenk to defeat the Fabulous Freebirds in the finals of a tournament, winning the NWA United States Tag Team championship. Pillman & Zenk would go on to hold the U.S. tag team belts for nearly four months.
Although he was considerably smaller than the average wrestler in the late 1980s, Pillman's lighting-quick speed combined with his vast repertoire of moves and a healthy, muscular physique more than made up for his lack of sheer muscle mass. After his team with Zenk ran its course, Pillman engaged in a feud with U.S. Heavyweight champion Lex Luger, coming very close to capturing the title from the bigger, stronger Luger. Then, on October 27, 1991, Pillman defeated the York Foundation's Richard Morton to win the newly-created WCW World Light Heavyweight championship. "Flyin" Brian would go on to dominate the competitive world of Light Heavyweights in WCW until he was defeated by his (friendly) rival, Japan's Jushin "Thunder" Liger. Despite Pillman's size advatage, the two were as evenly matched as could be and both men brought out the best in each other, thrilling fans with their innovative, high-flying brand of professional wrestling. Two months after losing his title to Liger, Pillman regained the prestigious new championship at WCW's SuperBrawl II PPV from Milwaukee, WI. The match was an absolute classic and wound up stealing the show. Pillman managed to retain his World title against Liger in several stellar rematches, establishing himself as the top Light Heavyweight wrestler in the world. But nearly six months later, Pillman was again defeated for the title, this time by Scotty Flamingo (Raven). "The Flamingo Kid" and "Flyin" Brian had an exciting, brief feud before Pillman once again moved on to new challenges within WCW.
Pillman faced those new challenges, but this time it was with a new heelish attitude. Working with an impressive partner in the form of former WCW World TV champion "Stunning" Steve Austin, the two combined to create a cocky, talented, and extremely "over" team known as The Hollywood Blondes. Together, Pillman & Austin challenged and defeated the reigning WCW World Tag Team champions, Rick Steamboat & Shane Douglas. After disposing of Steamboat & Douglas following an action-packed series of matches, The Blondes went on to dominate their competition. Dominate, that is, until they came up against the formidable duo of Arn Anderson & "Nature Boy" Ric Flair. Against the Horsemen, The Blondes were lucky to escape with their title belts, yet they were able to remain champions. From a purely entertainment point of view, the Flair/Anderson vs. Pillman/Austin feud was a WCW highlight of 1993, and produced some of the most exciting arena matches and PPV bouts of the year. The team of The Hollywood Blondes held the WCW tag team championship for six months before losing to Anderson and the newest Horseman, Paul Roma. Afterwards, Austin and Pillman had a falling out, instigated by Col. Robert Parker, with Austin coming out on top of the feud. However, Pillman (once again a babyface by this point) got his revenge against Parker when he won a memorable match with a stipulation stating that, should Pillman win, Col. Parker would be forced to dance in the ring while wearing a chicken suit. Following his feud with Steve Austin, "Flyin" Brian dropped out of the WCW storylines.
When he made his return, it was through a series of vignettes (some of which featured his wife, Melanie) which depicted his new ring persona, "California" Brian. But the surfer-dude gimmick, not surprisingly, fell flat for Pillman and he quickly disappeared again. However, the next time he resurfaced, Pillman had added another facet to his persona, one that would go on to affect his character for the remainder of his career. No longer the handsome good guy, or the overly arrogant Hollywood Blond, this time, Pillman was now "The Ticking Time Bomb," a man ready to "snap" at anytime. As "The Loose Cannon of WCW," Pillman regained much of the momentum he lost following his breakup with Austin and he soon found his way into the most elite wrestling group the world had ever known, Ric Flair's Four Horsemen. With veterans Flair and Anderson combined with the youth and talent of Pillman and former Stampede Wrestling cohort "Crippler" Chris Benoit, the newest incarnation of the Four Horsemen was formidable, indeed.
After joining the Horsemen, Pillman began a bizarre (and now legendary) "worked-shoot" feud with WCW wrestler/booker Kevin Sullivan that culminated in the infamous "I Respect You" match. With the "Time Bomb" being "fired" as part of the storyline, a strange and somewhat confusing series of events took place that resulted in life imitating art, with Pillman leaving the promotion in mid-storyline. After his sudden departure from WCW, Pillman made a brief but controversial stop in Paul Heyman's Extreme Championship Wrestling before ending up in the World Wrestling Federation. But, just as Pillman's lawyers finalized a lucrative WWF contract for him, the young athlete was involved in an extremely serious car accident that caused him to nearly lose his leg. The rehabilitation was long and painful, with Pillan's career suffering a severe setback, to say the least. However, he and the WWF made the best of a bad situation, and, after several months, Pillman finally made his presence felt on WWF programming, primarily as a color commentator. Slowly, he worked his way back into the ring, but to his longtime fans, it was obvious that this was not the same "Flyin" Brian who had turned so many heads in WCW with his amazing aerial moves. Still, while Pillman's in-ring ability was greatly diminished, his interview ability had grown tremendously and totally compensated for his shortcomings in the ring.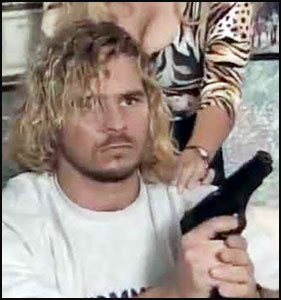 Pillman then resumed his feud with former partner Steve Austin, now known as "Stone Cold," and was responsible for some of the first highly controversial angles the would later become the hallmark of the WWF in the latter 1990s. Pillman, not surprisingly, considering his Horsemen roots, also found a new home as part of the heelish Hart Foundation. After his controversial feud with Austin ran its course, Pillman began an equally intense war with the bizarre Goldust. It seemed that things were finally working out for Pillman after some very trying times. But then, out of nowhere, the crushing weight of reality hit Pillman's family and fans alike. Just hours before the WWF's Badd Blood PPV (where he was to have wrestled Dude Love) his lifeless body was found in Pillman's Bloomington, Minnesota hotel room.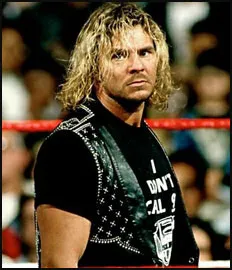 At first, many reported (somewhat irresponsibly, although, given his history, understandably) that it was Brian's use of drugs and alcohol that led to a fatal overdose. However, it was later established that Pillman suffered from a rare genetic heart imperfection, which not only caused the early demise of his father, but, ultimately, his own. There is no question, however, that Pillman's out-of-control lifestyle and use of certain types of Human Growth Hormone (HGH) were contributing factors to his untimely death. With the news of his passing, the outpouring of grief from Pillman's family, fans, and friends was overwhelming. In a truly historic moment, stars from both the WWF and WCW appeared together on a fundraising card for Pillman's family, a testament to how much he meant to those who knew him. Following his death, that "truce" was observed once a year, for Les Thatcher's annual Brian Pillman Memorial Show.
"Flyin" Brian Pillman was inducted into the Stampede Wrestling Hall of Fame (1995) and the Canadian Wrestling Hall of Fame (2016)
On October 5, 1997, Brian Pillman died as a result of arteriosclerotic heart disease at the age of 35.