Tom Jenkins is considered one of the greatest wrestlers of the turn of the century. He faced many of the great early champions and accorded himself well as the three-time American Heavyweight Champion.
Jenkins was born in 1872 in Bedford, Ohio. He suffered a devastating injury when a Fourth of July explosive device blew up in his face, resulting in him losing one eye. When he turned 18, he began working in an Ohio steel mill. In 1891, the mill staged a benefit for a worker who had been injured. As part of the show, a professional wrestler named Al Woods was scheduled to appear. But when his opponent failed to appear, Jenkins was persuaded to stand in against Woods. Surprisingly, the inexperienced Jenkins wrestled Woods to a draw. So impressed were local businessmen that they sent Jenkins to Cleveland to train under the tutelage of Luke Lamb.
Soon Jenkins was ready for his second match, which he won against Pete Schumacher. Now Jenkins decided to wrestle full-time as a professional. In 1895 he obtained the services of manager and promoter George Tuohey. Tuohey matched Jenkins against a number of competitors for the next two years and eventually lined him up for a match against Martin "Farmer" Burns, generally considered the top catch-as-catch-can wrestler in the world. A confident Jenkins was able to wrestle Burns to a draw. A month later, the two met for a rematch, with young Jenkins prevailing. Jenkins now made a claim for the title of American Champion. Another wrestler, Dan McLeod, had defeated Burns a few months earlier and therefore claimed the championship for himself.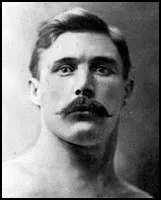 In 1898, a contingent of Turkish wrestlers (called the "Terrible Turks") journeyed to the United States and laid out a challenge to all comers. Touhey booked Jenkins to face one of the Turks, Yousouf Ismaelo, with each side putting up $1,000.00. Jenkins found himself unable to mount any type of offense against the massive Ismaelo, and lost after the Turk put him in an airplane spin and then threw him three rows into the seats. In November, Jenkins a second Turk, Hali Adali. This time, Jenkins secured a draw against the 305 lbs. Adali after a three hour battle. Finally, years later, Jenkins faced the third Turk, the enormous 6' 7", 350 lbs. Noraolah. As large as Jenkins was for his time, he had no chance against the Turkish mammoth and lost in two straight falls.
During the early 1900's, Jenkins faced many great fighters, including several top ranked boxers, Including Peter Maker and "Sailor" Tom Sharkey. Jenkins defeated both of them (Sharkey later knocked out Jenkins in a no-hold barred fight).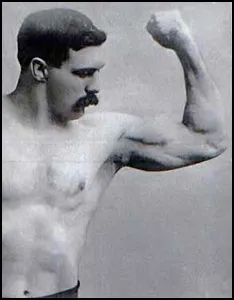 Jenkins finally faced his main opposition, Dan McLeod, as both had defeated Farmer Burns, and both claimed to be the American Champion. The showdown was much anticipated. After their first match was deemed a no-decision, they met again in Cleveland, Ohio on November 7, 1901. After 41 minutes, Jenkins won two straight falls and finally was able to claim the title of "Undisputed Champion of the United States."
One year later, McLeod got his revenge, defeating an injured Jenkins for the title. Jenkins entered the match suffering from blood poisoning in his left leg. After winning the first fall in an hour, Jenkins found himself helpless when McLeod used Jenkins leg brace against him. After losing the second fall, Jenkins manager threw in the towel in the third fall.
In 1904, Jenkins faced a young up and comer from Iowa named Frank Gotch. Having defeated McLeod to regain the title, Jenkins met Gotch, a Farmer Burns protege. Jenkins lost the title to the younger challenger and then defeated him a few months later. Finally, Gotch defeated Jenkins to take the title for good.
In the twilight of his career, Jenkins was still one of the top draws in the sport. After taking on the great European star George Hackenschmidt (whom he lost to twice), he met other top contenders of the day. His celebrity followed him away from the mat, as he was appointed in 1905 to the position of boxing and wrestling instructor at West Point by President Teddy Roosevelt and maintained that position until 1942. Jenkins passed away 15 years later.
Tom Jenkins was a large man for his time and helped to usher in the era of big time professional wrestling. While he may never get the credit due him, he will always be considered one of the early greats of the sport.