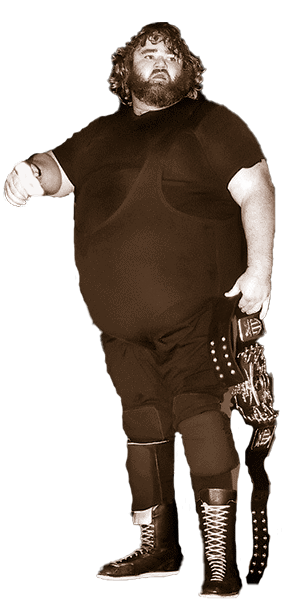 When it comes to gargantuan athletes, no other sport has featured more monolithic competitors than professional wrestling. In fact, with so many "big men" swelling the ranks of wrestling, it occasionally seems that despite their larger-than-life appearance, the giants of the squared circle (often limited inside the ring by the one characteristic that sets them apart from others, that being their extraordinary size) are so prevalent that they become, as the cliché goes, "a dime a dozen." Yet, with each generation, a few select, talented and innovative goliaths prove themselves to be genuine trendsetters by expanding the parameters of what can be done inside the ring by larger performers. "Crusher" Jerry Blackwell was undoubtedly one of those few, special giants of the ring and during his time in the wrestling business, the incredibly agile 5'9″ 450 lb. super-heavyweight performed maneuvers that had never before been seen from one so large. At the same time, he helped pave the way for similar future superstars such as King Kong Bundy, Bam Bam Bigelow, Yokozuna, Vader and many other huge yet very mobile pro wrestlers.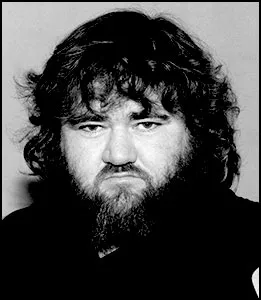 Jerry Blackwell was born in Georgia on April 26, 1949 and began his career as a professional wrestler in 1974, starting out as most new grapplers did at the time, by traveling throughout the large territorial structure of the National Wrestling Alliance. From the start, Blackwell displayed the extraordinary agility and stamina that would soon become his calling card and, while he was far from a fan favorite, it was difficult for fans of the day not to at least respect the talented, high-flying new big man. With so much potential and natural talent, it's no surprise that soon after his rookie year, Crusher Blackwell was well on his way to the top of the card. Blackwell owed much of his early success to his unique combination of size, speed and genuine athletic ability. Able to deliver one of the most spectacular drop kicks in the game, Blackwell was amazingly quick on his feet. At the same time, moves such as his devastating running power slam and flying leg drop were accentuated by his overwhelming mass. Meanwhile, his punishing and feared Headbutt (the effectiveness of which was occasionally demonstrated by Blackwell, who, during his interview time, would literally put carpenter's nails through thick pieces of wood, using his forehead instead of a hammer) was another dangerous weapon in the big man's arsenal of offensive moves. While many of his large, plodding contemporaries were content to punch, kick, or slap on a headlock for extended periods, the mammoth Blackwell raised his stock immediately by going out of his way to impress the audience with his unique natural talents. Clearly, Crusher Blackwell was not your run-of-the-mill super-heavyweight.
His first major run as a main-event level performer came shortly after he broke into the business, while he was wrestling in the Central States territory. As a key member of Col. Buck Robely's '"army" along with other top Central States heels such as Bobby Jaggers and "Bruiser" Bob Sweetan, the young Blackwell had the opportunity to wrestle at the top of the card against longtime promotion favorites such as Rufus R. Jones and "Bulldog" Bob Brown. On October 21, 1977, Crusher Blackwell teamed with his manager Robely to win the Central States Tag Team championship. Although they eventually lost their belts to the team of Mike George & Scott Casey on December 1, 1977 in Kansas City, Kansas, Blackwell learned a great deal as a champion and continued to improve with each match. Over the course of the next few years, Blackwell embarked on a nomadic journey that resulted in the super-heavyweight making successful tours of several regional territories. The impressive big man made his presence known in Jerry Jarrett's CWA, the Tulsa-based Tri-State promotion, and, of course, a brief high-profile run in the World Wide Wrestling Federation, where he was guided by the legendary "manager of champions" The Grand Wizard of Wrestling. By 1979, Blackwell had made his way to Ron Fuller's Southeastern promotion, which was based in Knoxville, Tennessee and success once again soon came his way. In January of 1979, he teamed with The Masked Invader (Bob Orton, Jr.) to win the National Wrestling Alliance's Southeastern Tag Team title by defeating the popular team of Ken Lucas & Kevin Sullivan. Then, after losing the belts to the duo of Ken Lucas & Bob Armstrong five weeks later, Blackwell recaptured the NWA Southeastern Tag Team championship on May 24, 1979 when he teamed with Dick Slater. 1979 was also the year that Blackwell competed in CBS' The World's Strongest Man Competition. While he was clearly a very powerful man, Blackwell was going up against experienced, world-class athletes and, after incurring an injury early in the competition, he was forced to drop out before scoring any points.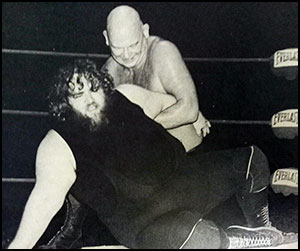 As the Eighties began, Crusher Blackwell continued traveling, learning and improving while his name became more and more familiar to wrestling fans throughout the world. In addition to wrestling for major league promotions such as the WWF, Verne Gagne's AWA and the NWA's prestigious St. Louis territory, Blackwell also performed in several smaller midwestern and southern promotions as well as traveling overseas to compete in Japan. Having gained championship experience by winning two major tag team titles, the time eventually came for his first run as a singles champion and on April 15, 1984, Crusher Blackwell defeated "The Modern Day Warrior" Kerry Von Erich to become the NWA Missouri Heavyweight champion. His first run with the Missouri championship ultimately ended up being short-lived, as he was defeated by Harley Race just one month later. Blackwell bounced back, though, and regained the prestigious regional title when he defeated Race on November 16, 1984. The super-heavyweight then went on to hold the championship for nine months and established himself once and for all as a top-level talent and a genuine drawing card.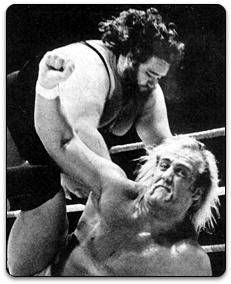 After years of roaming from territory to territory, Blackwell eventually settled in Verne Gagne's multi-state American Wrestling Association, where he soon became one of the area's top heels. Of particular note was Crusher Blackwell's AWA feud with a young Hulk Hogan, who was receiving the fans' cheers for the first time in his career, after several years of performing as a heel. Facing the hated Blackwell, Hogan soon found the fans rallying behind him like never before and it's fair to say that Crusher Blackwell was a very important factor in helping to launch the original round of "Hulk-a-Mania." Other noteworthy AWA opponents of Blackwell's include the legendary Mad Dog Vachon, and, not surprisingly, The Crusher. In fact, it was against "The Wrestler Who Made Milwaukee Famous" that Blackwell fought for the right to use the name "Crusher." Following a lengthy, bloody feud, "Crusher" Lisowski defeated "Crusher" Blackwell and the super-heavyweight was forced by the AWA to abstain from using the nickname for the remainder of his career. Yet, despite the loss of his "Crusher" moniker, Jerry Blackwell continued on as one of the AWA's main players, as well as one of its most hated. That position was cemented when Blackwell took on the services of the promotion's top manager, the loathed Sheik Adnan Al-Kassie.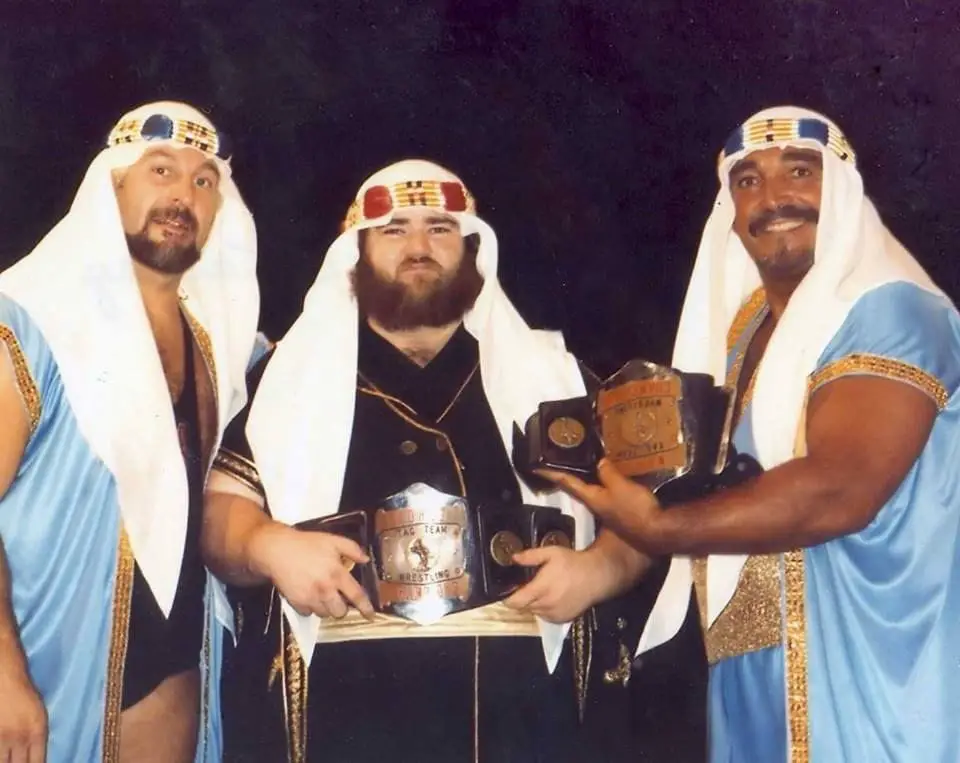 Under the guidance of Al-Kassie, Blackwell's heat with the fans grew to an all-time high, particularly when the native of Stone Mountain, Georgia. suddenly began wearing traditional Arab clothing and openly disavowed his homeland. To say that Al-Kassie and Blackwell were hated by AWA fans is a understatement of, fittingly, mammoth proportions. Only a few years removed from the U.S.-Iranian hostage crisis of 1979, Blackwell's "traitorous" stance truly pushed the emotional buttons of his audience, who turned out in droves to see him defeated. When Blackwell was paired with another American "turncoat," former Olympian Ken Patera, the duo formed a highly effective team that was both difficult to defeat and even harder to ignore. The level of response that the team provoked was substantial, indeed, and in terms of their teamwork, Patera and Blackwell worked exceptionally well together. Their drive for the gold finally culminated on June 26, 1983 when Blackwell & Patera, known collectively as The Sheiks, defeated The High Flyers (Jim Brunzell and Greg Gagne) to win the coveted AWA World Tag Team championship. For eleven months, the controversial Sheiks enjoyed an iron-clad grip on the prestigious AWA World Tag Team belts and they defeated (often with the assistance of their manager, Al-Kassie) the best that the American Wrestling Association had to offer. Eventually though, their lengthy championship reign came to an end on May 6, 1984 against the veteran combo of The Crusher & Baron Von Raschke in Green Bay, Wisconsin.
It was also during this time that Blackwell was part of another highly successful tag team in Japan. Through the AWA's close working relationship with All Japan Pro Wrestling, Blackwell (sans his Arab gimmick) was able to travel to the island nation several times and while there he formed a devastating team with the legendary Bruiser Brody. The two agile big men complimented each other well, and during the tournament to decide the prestigious NWA International Tag Team championship, Brody & Blackwell went all the way to the finals before being defeated on September 3, 1984 by the formidable combo of Jumbo Tsuruta & Genichiro Tenryu. Back home, Blackwell continued to enjoy his position as one of the top men in the business and a major drawing card for promoters, particularly in the southern and midwestern portions of the country.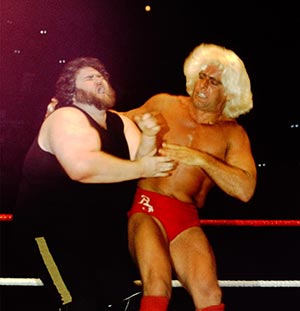 While the American Wrestling Association remained his main base of operations, Blackwell also occasionally traveled outside the region, particularly to face the reigning NWA World champion "Nature Boy" Ric Flair. Additionally, Blackwell also formed yet another very successful (but short-lived) tag team, this time with the gargantuan 6'10" three-hundred pound "Big" John Studd. However, by the mid-Eighties, Blackwell and the AWA promoters felt a change was needed and they decided to do the impossible…turn Jerry Blackwell into a babyface. Ironically enough, it was his former tag team partner Bruiser Brody who eventually helped Jerry Blackwell become an unlikely babyface hero back in the States when, with Sheik Adnan's approval, Brody unexpectedly turned on his rotund partner, viciously attacking the unsuspecting and defenseless Blackwell. The two then went on to engage in a brief yet intense (and very profitable) feud that further established the career-long heel as a popular new fan favorite.
In the "new" Jerry Blackwell, the fans were able to see a man very much unlike the one they'd known since he made his debut some ten years earlier and they immediately rallied behind the likeable, yet tougher-than-nails super-heavyweight. With the overwhelmingly positive response that his face-turn received from their fanbase, the American Wrestling Association (which consistently had a great deal of success pushing "common man" heroes that appealed to their largely blue-collar audience) placed Blackwell into top feuds against the promotion's main heels such as The Fabulous Freebirds, and particularly against Freebird leader Michael "P.S." Hayes. In fact, it was against the flamboyant Freebird that Blackwell had his last major AWA storyline. The two diametrically opposed individuals formed natural rivals and their upper mid-card feud drew large crowds to major AWA cities such as Chicago, Minneapolis, San Francisco, Denver & Milwaukee. While they did not have traditional four-star scientific marathons, the Blackwell vs. Hayes feud (which concluded with a series of bloody Steel Cages matches throughout the large AWA territory) was a very emotionally intense and exciting program that was also an unquestioned financial success.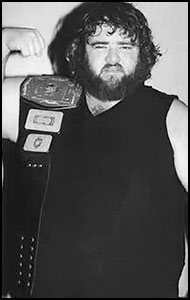 However, after years of physical punishment, the obese Blackwell, known for his extraordinary speed and agility, finally began to noticeably slow down in the ring. Additionally, his great stamina, once a trademark of Blackwell's, also began to decline markedly. Understandably, his massive girth had finally begun to take its toll on the veteran, and rather than continuing to risk both his health and professional reputation, Jerry Blackwell basically just stopped competing. Although he would accept an occasional independent booking, the innovative big man had essentially retired from active competition by the late-Eighties, following a decade and a half in the profession. He then went on to open his own promotion, Southern Championship Wrestling, which was based in Marietta, Georgia. Although Blackwell's S.C.W. only lasted for two years, the promotion had a successful television program and boasted an impressive roster, including stars such as Bruiser Brody, Austin Idol, Mr. Wrestling II, Bob Orton, Jr., Abdullah the Butcher and Terry Funk, among others.
"Crusher" Jerry Blackwell died on January 22, 1995, following complications stemming from a serious automobile accident that he was involved in the previous month. Jerry Blackwell was just 45 years old when he passed away.