"To a nicer guy, it couldn't happen!"
"Nature Boy" Buddy Rogers was one of the most inventive, talented, impersonated, controversial and, ultimately, respected champions ever. A superstar of wrestling's "Golden Age" during the 1940s, 1950s and early 1960s, he drew large and consistent crowds, won numerous championships (including six World titles in four major promotions) and influenced generations of wrestlers to come. Following his retirement from the ring, Rogers continued to be a major force throughout the 1970s and into the 1980s as a successful manager and trainer.
"The Nature Boy" was born Herman Rohde on February 20, 1921 in Camden, New Jersey and was working as a police officer in New Jersey when he began his pro wrestling career in 1939. Initially, he competed as Dutch Rhode, gaining experience as a traditional, athletic local babyface. But, when he made the decision to dye his hair blond, change his name to "Nature Boy" Buddy Rogers and take on an arrogant, flamboyant personality, the muscular and talented Rohde's career truly took off. The eventual addition of his controversial manager Bobby Davis completed Rogers' heel persona. Whether he competed in tag teams, or especially as a singles wrestler, Buddy Rogers was among the most hated villains of his day, perhaps even the most hated. At the same time, there was no denying he was also among the most talented, charismatic and, certainly, best-drawing at the box office.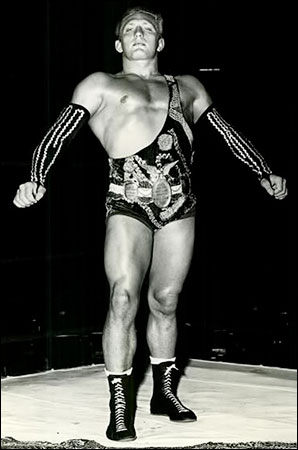 A star like few others of his generation, "The Nature Boy" was the top man in the most prominent territories of the era; Chicago, St. Louis, Montreal, Ohio and the large northeastern cities that would eventually become the WWWF After winning dozens of regional titles throughout the U.S. and Canada, as well as simultaneously holding both the Ohio and Chicago versions of the AWA World Heavyweight championship in 1952. Rogers captured the World Heavyweight championship on June 30, 1961 by defeating the popular Pat O' Connor in Chicago before a record-setting crowd at Comiskey Park. The match, which took place on June 30, 1961, saw Rogers win two of three falls to become the National Wrestling Alliance World champion in one of the most famous matches in pro wrestling history. The event drew 38,622 fans, marking a North American attendance record that stood until 1987. Meanwhile, the $148,000 house (the equivalent of $1,282,729 in 2020 currency) set a U.S. box-office record which lasted nearly two decades. A rematch between the two several months later, again at Comiskey Park, drew another 30,000 fans and saw Rogers retain the World title.
The flamboyant "Nature Boy" was wrestling's biggest draw for promoters during his two years as champion, however, it was eventually felt by many within the Alliance that Rogers' loyalty, as well as the vast majority of his title defenses, went to Vince McMahon, Toots Mondt and the northeastern combine as opposed to the NWA as a whole. Additionally, the controversial Rogers was not exactly the most popular man amongst many of his co-workers. Some felt that Rogers used his influence and power to hold certain rival wrestlers down, while others maintained that he had intentionally injured opponents on various occasions. The decision was eventually made by NWA President Sam Muchnick and the championship committee to replace Rogers with the next World champion. On January 24, 1963, following a good deal of backstage maneuvering just to ensure the match actually took place, Buddy Rogers lost the NWA World championship to Lou Thesz in Toronto. Vince McMahon and his partners then publicly used the reasoning that since the match had ended after one fall instead of the traditional two-of-three, Rogers was still the rightful champion and they continued to recognize him as such throughout their lucrative northeastern cities. The World Wide Wrestling Federation was soon created, and recognized "Nature Boy" Buddy Rogers as the inaugural WWE champion. Rogers would hold the new World title for nearly six tumultuous months before being defeated, in just 47 seconds, at Madison Square Garden by a young and powerful Bruno Sammartino.
"Nature Boy" Buddy Rogers was the first (and, for thirty years, the only) man to wear both the NWA and WWE World title belts during his career. Over the years, with the plethora of wrestlers who have won both versions of the World championship, that distinction has lost some of its prestige but, for three decades, it was viewed as a truly remarkable accomplishment that was exclusive to one man, "Nature Boy" Buddy Rogers. Ironically enough, the second man to hold both World championships was also a legendary performer, as well as the second man to call himself "Nature Boy."
Ric Flair had admired Rogers during his days as a young wrestling fan, and tried to emulate him since he'd first been given the "Nature Boy" gimmick by Mid-Atlantic booker George Scott. In 1979, Scott convinced his friend Rogers to come to the Carolinas for a series with a youthful Ric Flair in a "Battle of The Nature Boys." It was also a battle of the Figure Four Leglock, of which they were both masters. Not surprisingly, the "Original vs. New" story essentially wrote itself in terms of both promos and matches, with the talented young Flair benefitting greatly when he ultimately came out on top in his feud with wrestling's first "Nature Boy."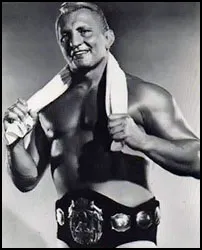 Not long after the feud with Flair concluded, Rogers returned to Mid-Atlantic wrestling, this time in the role of a manager. However, unlike before, his old heel personality was back, too. With decades of experience as wrestling's top villain, Rogers was a master of infuriating the fans and, while he hadn't used them in his series against Flair, his skills in this area had not diminished at all. Even though he was no longer a main-event wrestler or champion, his highly prominent managerial position still allowed him to be the center of controversy and Rogers fully embraced the role during this stay in the Mid-Atlantic region. As the manager of the territory's top heels (including, among others, Gene Anderson, Ray Stevens, Ken Patera and, of course, his star protégé "Superfly" Jimmy Snuka) Rogers was a big part of a very profitable and exciting era in Jim Crockett Promotions.
Of course, Snuka later left the Mid-Atlantic territory and joined the WWF. Not long after his former protégé had entered the Federation and established himself as the WWF's top heel, Rogers was hired by new owner Vince McMahon to do a television interview segment called "Rogers' Corner." During the popular segment, the former champion used his considerable verbal skills and credibility to promote various wrestlers, storylines, and upcoming WWF events. It was during one of these segments that Rogers interviewed Jimmy Snuka and his notorious manager Capt. Lou Albano.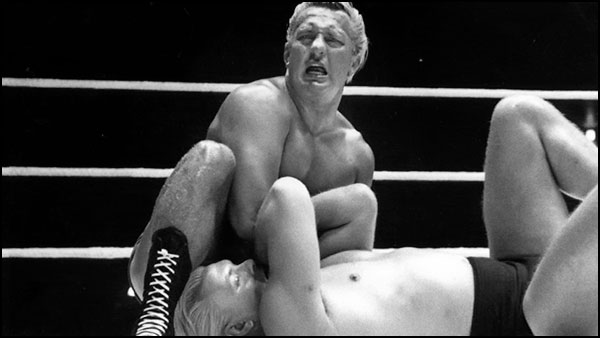 Rogers informed his former protégé that he'd done some research and discovered that Albano had hoodwinked Snuka into signing an unfair contract. Rogers claimed that he had proof that Albano had been stealing from "The Superfly" ever since he'd first entered the World Wrestling Federation. After several weeks of a defiant Albano holding an unhappy Snuka to the bogus contract, Rogers found a "legal loophole" that allowed Snuka out of his dealings with The Captain. Not long after he'd informed Snuka that he was free of Capt. Lou forever, Rogers began managing The Superfly again and helped turn him from the Federation's most hated performer to its most popular, almost overnight. In addition to being paired with Snuka, Rogers also successfully managed the highly popular Rocky Johnson during this run in the WWF. With Rogers in his corner, "The Soulman" engaged in several memorable feuds, most notable being his lengthy series against "The Magnificent" Don Muraco.
Just prior to the rise of Hulkamania, Rogers again retired from professional wrestling. However, he remained in direct contact with the sport and was co-owner of the renowned Monster Factory training center with Larry Sharpe. He continued to keep himself in top physical shape and, remarkably, in early 1992, Rogers was actually preparing for a comeback at the age of 71 to face wrestling's third "Nature Boy," Buddy Landel.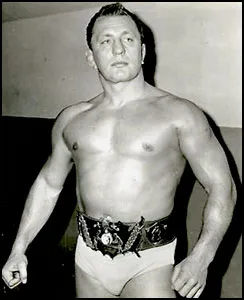 The match would have meant that Rogers had wrestled during seven different decades (a feat that only one man in history, his archrival Lou Thesz, ever accomplished) and was to be held in Philadelphia at an upcoming Tri-State Wrestling Alliance show. The event, promoted by Joel Goodhart, promised to be the biggest independent card of the year and was creating a great deal of anticipation amongst fans when fate unexpectedly intervened and the T.W.A. ceased operations just days before the scheduled event.
"Nature Boy" Buddy Rogers was inducted into the WWE Hall of Fame in 1994. He is also a member of the Professional Wrestling Hall of Fame and Museum (2002), the St. Louis Wrestling Hall of Fame (2008), the NWA (2010) and WCW (1994) versions of the Hall of Fame.
Following a series of strokes, Herman "Buddy Rogers" Rohde, 71, died on June 26, 1992, in Fort Lauderdale, Florida.