In the nearly forty years that "Captain" Lou Albano was involved in professional wrestling, be it as a wrestler or manager, he created controversy, excitement, and in many cases, genuine hatred from the audiences he performed for. For a man who, by his own admission, was not a tremendous wrestler, Albano certainly made a huge impact in the business and was, for many years, one of the most well-known crossover celebrities that wrestling had to offer. His vaudevillian style approach to cutting interviews, combined with his over-the-top personality and boisterous ring persona made Albano (who once summed up his talents by stating, "I'm a good bullsh***er") one of the most controversial managers of all time. Later in his career, Albano transformed that intense fan hatred into babyface popularity and he became one of the most beloved figures in wrestling. In either case, the rowdy Captain made the fans care about him, which, in the wrestling business, is all that really matters.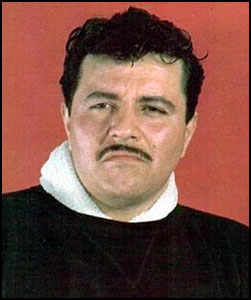 Born Louis Vincent Albano on July 29, 1933 in Rome, Italy, Lou Albano began his professional wrestling career in 1953 and first rose to national prominence in the late-Fifties as part of a tag team known as The Sicilians. Along with partner Tony Altimore, Albano created a fair amount of controversy doing the stereotypical Italian gangster gimmick, so much so that, according to Albano himself, he and Altimore were once approached in Chicago by some legitimate "wise guys" and told — in no uncertain terms — to tone their act down. The Sicilians, despite their somewhat limited wrestling ability, were able to win a few titles while raising their stock in the world of tag team competition. On June 30, 1961, The Sicilians won promoter Fred Kohler's prestigious Midwest Tag Team title in Chicago, which helped them immensely in building their reputation in the eyes of the fans. Their other major championship, the United States Tag Team title, was captured in Atlantic City, New Jersey on July 10, 1967.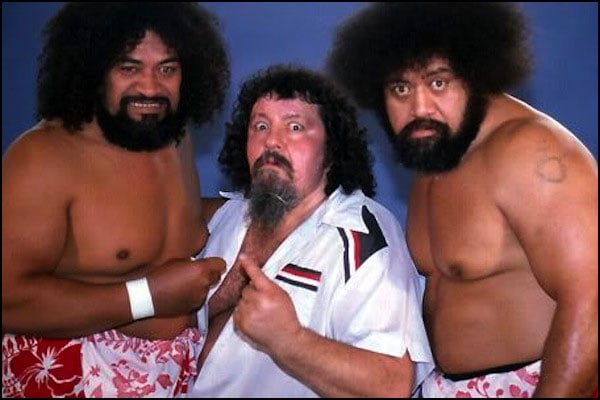 However, despite the modest success of The Sicilians, Albano did not truly break out as a star until he ended his partnership with Altimore and forged a completely new identity as a manager. With WWWF Heavyweight champion Bruno Sammartino (who, in actuality, was responsible for getting Albano his role in Vince McMahon's promotion when he recommended Albano to the WWE founder) being the target of his relentless efforts, Albano managed a revolving door of the most dastardly athletes he could find in order to take the gold strap from the hugely popular WWWF champ. Men like Crusher Verdu, Fred Blassie, Prof. Toru Tanaka, Ivan Koloff and many others were led to battle against Sammartino by Capt. Lou. In fact, it was one of Albano's men — the powerful "Russian Bear" Ivan Koloff — who finally did the impossible and ended Sammartino's eight year-long first WWWF title reign. Later, Albano would also wage the same type of never-ending war with WWF kingpin Bob Backlund. However, other than Koloff, Albano was never able to guide another man to the World title. Still, he did manage many other men to championships, including Intercontinental titleholders Don Muraco and Greg Valentine. It was in the tag team ranks, though, that Albano was most successful, guiding more than fifteen different teams to WWE gold, including the likes of the Wild Samoans, The Valiant Brothers, The Yukon Lumberjacks, The Blackjacks, The Moondogs, The Executioners, Saito & Fuji, The British Bulldogs, and many other legendary pairings.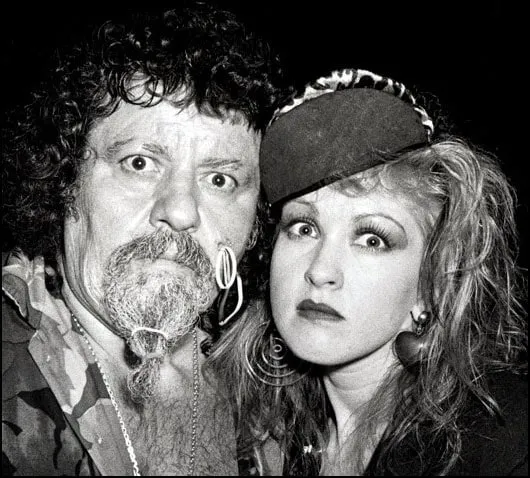 After appearing in Cyndi Lauper's smash-hit video Girls Just Wanna Have Fun in 1984, Albano, with his P.T. Barnum-esque wit and personality, became a key element of the "Rock `n Wrestling Connection" angle that essentially launched the WWF to national prominence. The Captain parlayed his MTV rock `n wrestling success into other Hollywood ventures, including several movies, commercials and a hit television program (The Super Mario Brothers Super Show). In fact, throughout most of the Eighties, Albano was a wrestling celebrity on the scale of Hulk Hogan and "Rowdy" Roddy Piper. Without question, Capt. Lou's newfound mainstream fame and babyface status was entertaining, if not a little bizarre, for the older WWF fans who remembered him as the most controversial, devious and hated manager in the history of the promotion. Nevertheless, Albano continued to be one of the most recognized celebrities of the 1980s, and helped attract a whole new audience to pro wrestling.
In 1991, he spent time in Herb Abrams' short-lived UWF promotion, hosting an interview segment that, if nothing else, added some credibility to the program by featuring a star of Albano's stature. Following his brief tenure in the UWF, he maintained contact with his large wrestling fanbase by occasionally making special guest appearances on various WWF programs and events, including managing The Headshrinkers to the WWF Tag Team championship in 1994.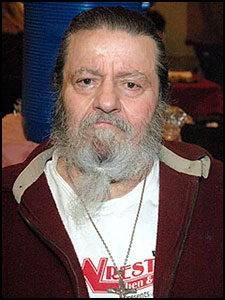 As far as his personal life went, Albano eventually gave up many of the things that he felt were combining to shorten his life. A longtime heavy drinker, he reduced his alcohol intake and a switch to vegetarianism helped the perpetually obese Albano drop over 150 lbs. Although he lost his flabby girth (which was a big part of his wrestling persona for many years) his quick wit was as loud and brash as always, as was his status as a mainstream celebrity. In 1996, the World Wrestling Federation inducted Albano into its Hall of Fame.
On three different occasions, Lou Albano was voted Manager of the Year (1974, 1981, 1986) by the readers of Pro Wrestling Illustrated and received the publication's Editor's Award in 1994. He is also a member of the WWE Hall of Fame (1996), the Professional Wrestling Hall of Fame and Museum (2009), and the Wrestling Observer Newsletter Hall of Fame (2012).
"Captain" Lou Albano suffered a heart attack on October 14, 2009, and passed away at the age of 76