May 4, 1905, New York, New York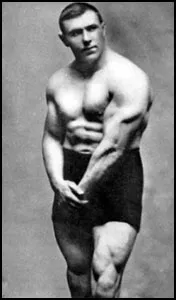 After totally dominating the continent of Europe for several years and simultaneously holding both the European version of the World Heavyweight title as well as the European Greco-Roman championship, the genetic wonder known as "The Russian Lion" George Hackenschmidt finally made his long-awaited debut in the United States in 1905. Perhaps the most famous professional athlete in the world at the time, Hackenschmidt's arrival in America was marked by much fanfare and when it was announced that he would be facing Tom Jenkins, it caused an unprecedented buzz within the sporting (and gambling) community.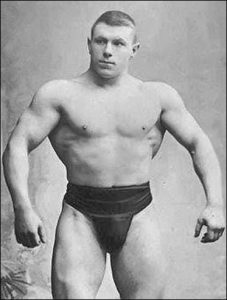 Jenkins, of course, was the reigning American Heavyweight champion at the time and a highly respected grappler, ostensibly the best that the United States had to offer. With the highest stakes possible on the line, the two champions met on May 4, 1905, in New York City and the match did not disappoint those in attendance. Ultimately, though, there could be only one victor and, after a hard-fought bout, that man turned out to be the powerhouse from Russia.
As a result of his victory over the American titleholder, George Hackenschmidt became the first undisputed World Heavyweight champion in the history of professional wrestling. His other titles were then vacated and "The Russian Lion" stood atop the sport as the one and only universally recognized World champion, the first of his kind.