March 26, 2001, Panama City Beach, Florida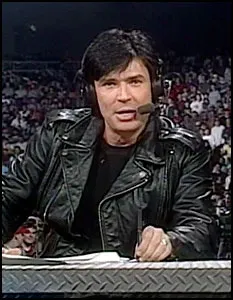 Beginning with the debut of WCW Monday Nitro on September 4, 1995, World Championship Wrestling (WCW) declared war on the World Wrestling Federation (WWF) and its flagship television show Monday Night Raw. WWF owner Vince McMahon had vanquished almost all of his rivals in the professional wrestling industry, but he couldn't outspend WCW Vice President Eric Bischoff whom it seemed had an endless budget available from WCW owner Ted Turner to allow him to overtake the WWF. He used his power and budget to showcase WCW's strengths – a faster paced, hard hitting product, cruiserweight aerial artists and the best storyline angle in at least the last ten years, the New World Order Invasion. These offerings appealed to wrestling fans who had grown tired of the cartoonish character development in the WWF and WCW ruled the Monday Night Wars for 83 straight weeks. In addition to its ratings dominance, WCW was making a fortune from merchandise and Pay-Per-View sales and had helped to bring professional wrestling into the mainstream. It was a juggernaut that could not be stopped… until it was.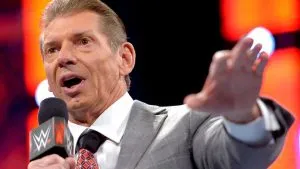 The reasons behind the fall of WCW have been debated by experts across the wrestling landscape. The WWF was certainly a factor, in that the promotion had veered away from its kid-friendly approach and had developed its own hip, young stars whose personalities exuded what it called its "Attitude Era." The rest can be almost entirely blamed on WCW and its parent company Time-Warner AOL. WCW made many mistakes. For one thing, the promotion failed to push its burgeoning young stars, with performers such as Chris Jericho, The Big Show, Eddie Guerrero and Chris Benoit choosing to defect to the WWF when it became clear that WCW was not positioning them as part of the company's future. Second, too many older veterans on the roster were afforded too much stroke behind the scenes, dictating much of the direction the company would follow, much in their own self-interest. Third, efforts were wasted in trying to bring in expensive outside talent (Jay Leno, Dennis Rodman, the Kiss Demon, Master P) instead of developing new talent and coherent storylines. Management was also often in a state of chaos, with booking duties changing hands at least five times over a five year period. Finally, and perhaps most importantly, key executives in Time-Warner AOL simply did not want professional wrestling on its airwaves. It didn't help that the promotion had reportedly lost $60 million in 2000 alone. The determination was made that the company would no longer suffer such financial losses and it was clear that they were looking to sell the promotion.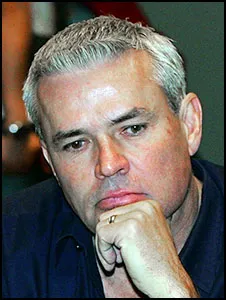 Eric Bischoff, who many credited with the incredible rise of the promotion, was also blamed for the swift and dramatic downfall. He found himself, therefore, in a position to claim full responsibility for WCW when he and a group of investors formed Fusient Media Ventures and signed a letter of intent to purchase the promotion, having reached an agreement with Turner Broadcasting System executive Brad Siegel for a reported $48.3 million. Fuscient was to put up $5 million in earnest money and would assume the entire $15 million in talent contracts. Instead, Time Warner executive Jamie Kellner made the decision to cancel all professional wrestling shows on the Turner networks, despite WCW Nitro still being the highest rated show on any of the Turner channels. Without a place to broadcast a show, WCW was worthless to Bischoff and Fuscient dropped out of the bidding. Time Warner then made the astounding decision to sell the remaining assets of WCW (its tape library, trademarks, and selected contracts) to McMahon for a price reported to range from $2.5 to 4.2 million. Thus, on the March 26, 2001 episode of Nitro, Vince McMahon appeared on the broadcast, while simultaneously appearing on a live broadcast of Monday Night Raw and announced that he had purchased WCW. The WWF purchased the contracts of several young WCW stars while leaving the bloated contracts of other stars for Time Warner to pay. The purchase of WCW was the culmination of years of efforts to defeat Ted Turner and it left McMahon alone to rule professional wrestling in the United States.