May 1, 2017, Houston, Texas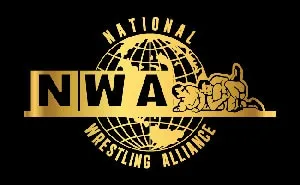 In a move that confuses many interested parties within the world of professional wrestling, Billy Corgan, founder & frontman of The Smashing Pumpkins, purchases the name, trademarks, championship belts and intellectual properties of the National Wrestling Alliance.
Of course, at the time of the purchase, the once-mighty NWA was little more than three letters and ten pounds of gold. Without a roster of contracted talent, a television program, a touring schedule of live events, or any of the other hallmarks that one normally associates with a professional wrestling promotion, pundits, fans, and wrestlers alike all wondered, understandably, "What exactly did Corgan just buy?"
Beginning in the mid-Eighties, the National Wrestling Alliance experienced a steady slide from the pinnacle of influence and power into virtual obscurity. For decades, the NWA stood as professional wrestling's largest and most powerful sanctioning body, an entity that was comprised of dozens of worldwide members as opposed to one single promotion. However, as the business evolved and the individual territories that made up the NWA slowly-but-surely ceased operations during the Eighties, the National Wrestling Alliance eventually shrunk down to, essentially, one group, Jim Crockett Promotions. When JCP was, in turn, sold to Turner Broadcasting in 1988 and then morphed into World Championship Wrestling, the fate of the NWA as a viable national wrestling entity seemed all but sealed.
Throughout the Nineties and into the new millennium, the NWA clung to life by evolving into a revolving-door collection of small independent groups before eventually ending up in the hands of Bruce Tharpe during the Fall of 2012. Tharpe, a Houston-based attorney, then transitioned the NWA from its traditional membership model to that of a licensing entity, which basically "rented" the NWA's name and champions to interested promotions over the next few years, the most notable being New Japan Pro Wrestling.
On May 1, 2017 it was announced that William Patrick Corgan had agreed to purchase the NWA and its properties, as well as the licensing of Paul Boesch's library of Houston Wrestling footage, and Bruce Tharpe's stake in the NWA's video-on-demand service. Over the course of the following weeks and months, all NWA trademarks were transferred to Corgan's production company, Lightning One, Inc. and on October 1, 2017, Corgan officially took over full ownership of the National Wrestling Alliance.
Given his celebrity status, the news that he'd become owner of the NWA instantly made headlines in pro wrestling circles, as well as in the music and entertainment industries, with Corgan quoted as saying, "People asked, 'What are you buying?' We've looked at how the WWE has positioned itself and how Anthem has positioned Impact Wrestling, and now a brand like the NWA, which has built-in recognition value and a history that is unmatched, suddenly starts to become more valuable in this shifting landscape. Maybe we're not so crazy for buying these three letters after all."