July 16, 1988, Bayamón, Puerto Rico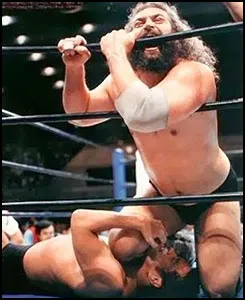 In the most shocking wrestling-related news story of the 1980s, Frank "Bruiser Brody" Goodish is murdered in a Puerto Rican dressing room by fellow wrestler Jose González. The hulking, maniacal, chain-swinging Brody was a 6'4″ 310 lbs. scientific brawler of the highest order and an international superstar like few others. Just forty-two years old when he was killed, the disturbing news of his death understandably sent shockwaves reverberating throughout the world of professional wrestling and, without question, forever changed the sport.
As was the case in both the United States and Japan, Bruiser Brody was a top-tier box-office attraction in Puerto Rico and his legendary gore-fests with Abdullah the Butcher, Carlos Colon and the man who, as fate would have it, eventually took his life, Invader #1 (Jose González), helped establish Puerto Rico's World Wrestling Council as one of the most lucrative territories in the entirety of the NWA during the 1980s.
There had allegedly been both personal and professional tension between Brody and González for years, dating back to the 1970s. However, up until the infamous night in Bayamón, both men had kept their personal feelings in check. Indeed, Brody and González had wrestled against each other many times, particularly in Puerto Rico, and according to several of the American wrestlers who worked alongside Brody (and González, for that matter) in the WWC, there were absolutely no outward signs that an event so heinous could take place between the two.
On the night of his murder, Brody had arrived at the Juan Ramón Loubriel Stadium, home of the Vaqueros de Bayamón baseball team, where he was scheduled to wrestle later that evening. Once there, he was approached by González, who asked him to step into the shower area in order to, ostensibly, discuss his upcoming match. After entering the showers, bellowing screams were heard almost immediately and Tony Atlas rushed in to see Brody bent over and clutching his stomach while González stood over him, holding a bloody kitchen knife.
Dutch Mantell, who was one of the American wrestlers performing that night and a friend of Frank Goodish, later recalled that, "Brody, by the time paramedics had arrived, had lain there for over 25 minutes. Tony Atlas was in a state of shock, as were the rest of us. While the paramedics were preparing Bruiser to take him to the emergency room, I witnessed Invader leave the shower, walk around the feet of Brody, grab his car keys, and leave." Mantell continued, "Finally, after what had seemed like an eternity, Brody was loaded onto a gurney to be taken out. Brody, by this time, had been down at least 40 minutes. The paramedics couldn't lift him. I saw Atlas, almost by himself, carry Brody up four or five steps and transport him to the ambulance."
After finally arriving at the hospital, named El Medico Centro, Brody eventually underwent two operations. However, by that point it was too late and he died in the operating room due to internal bleeding caused by his stab wounds and compounded by the extended delay in treatment.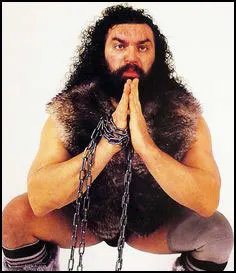 Jose Gonzalez was subsequently charged with the murder of Frank Goodish. Tony Atlas, in a statement to police at the time, told the authorities that Gonzalez had approached Brody, asked to speak with him in the shower area, and that Gonzales had then stabbed Goodish in the torso several times. Atlas also stated that Gonzalez attempted to slit Brody's throat. Gonzales, stating that he was acting in self-defense, plead not guilty. Unlike in the United States, the jury in a Puerto Rican murder case does not have to come to a unanimous decision, and whichever way the majority of the jury votes is how the verdict is rendered. Although Puerto Rican law came to a different conclusion, most familiar with the case believe Brody's murderer walked away a free man.