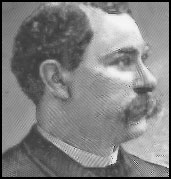 March 10, 1870, Detroit, Michigan
James H. McLaughlin, arguably the nation's top Collar & Elbow wrestler at the time, wins a two-day tournament designed to crown the World's Collar & Elbow champion in Detroit, Michigan. The C&E title is widely recognized as professional wrestling's first official championship and McLaughlin triumphed over a talented collection of athletes that included, among others, himself, Barney Smith, E.P. Harrington, and Homer Lane.
Going into the tournament, McLaughlin was considered the overwhelming favorite and, as expected, he advanced to the finals where he faced Barney Smith on March 10, 1870. According to reports, McLaughlin threw Smith several times, but was denied victory due to a biased referee. Frustrated and angry, the powerful McLaughlin then literally threw Smith over his head, launching him off of the wrestling platform (McLaughlin's matches all took place before wrestling rings, as we know them, came into being) and directly into the orchestra pit below, where Smith landed on his head and neck.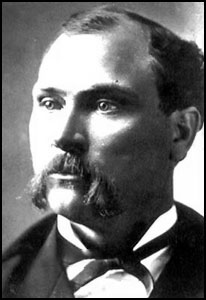 At that point there was obviously no way of denying his victory; McLaughlin was declared the World's Collar & Elbow Champion and awarded the $3,000 diamond-studded championship belt, the first professional wrestling title belt ever created.
As for Smith, he was allegedly found wandering the streets the next morning during a rainstorm, wearing his pajamas while searching for McLaughlin. The brain-damaged Smith was taken to an asylum where, ultimately, he lived out the rest of his days under professional care. McLaughlin, who was understandably shaken by what had happened, reportedly told Smith's family that he simply didn't know his own strength. Guilt-ridden, he then donated his earnings from the match, a very substantial sum of money, to Smith's wife.