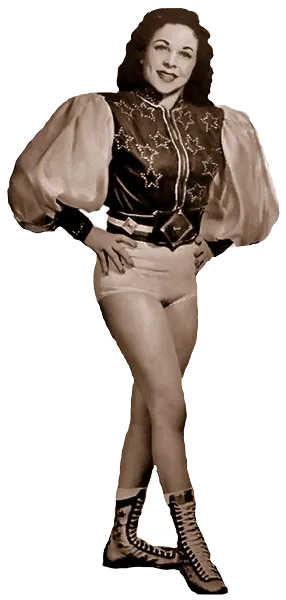 The Fabulous Moolah was born Mary Lillian Ellison on July 22, 1923 in Kershaw County, South Carolina, the youngest of five children. Tragically, her mother died when Lillian was only 8 years old and she was left in the care of her paternal grandmother. Understandably distraught over the loss of her mother, Lillian would find solace whenever her father took her to see the local wrestling matches. While the in-ring action provided by the male wrestlers was always exciting, it was the legendary Mildred Burke who became the young Ellison's favorite and she was taken aback by the spectacle and mystique of women's wrestling. Not long after returning home to live with her father and brothers, Lillian got married at the age of just 14 to Walter Carroll, who was 21 at the time. She soon became pregnant and gave birth to a daughter, Mary, who would later wrestle as Darlin' Pat Sherry. While her daughter was a blessing, her marriage, not surprisingly, fell apart not long after the birth of Mary. Soon, she was divorced from Carroll and, still a teenager, Ellison made the decision to follow her dream of becoming a lady wrestler. She entrusted the care of her newborn to a close friend and set out on the road to become a professional wrestler.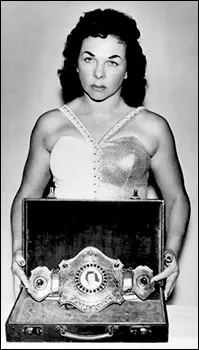 Following in the footsteps of her idol, Mildred Burke, Ellison sought out Burke's husband, Billy Wolfe, the top promoter of women's wrestling in the world. While he initially balked at Ellison's small stature, she was eventually able to convince Wolfe to train her. It was fairly common knowledge that Billy Wolfe had developed a well-deserved reputation for using his power and influence to force the women in his employ to enter into sexual relationships not only with himself, but also with other promoters. In return, the women who cooperated often gained additional bookings and a chance to increase their pay. However, when she refused Wolfe's advances Ellison recognized that she would likely not be getting a serious push from the misogynistic promoter. Regarding the infamous Wolfe, she later stated that, "To my way of thinking, he was a despicable human being. Even so, I knew I had to deal with him, at least at first, to realize my dream."
Ellison lost her first professional match in 1949, which took place in Boston against a very qualified June Byers. The losses kept mounting and she saw that her career was not going to advance as long as she was working for Wolfe. She eventually decided to leave Wolfe's troupe and soon became involved with wrestler Johnny Long, who, in turn, introduced her to Jack Pfefer, a very controversial promoter from the turn of the century. Pfefer gave Ellison the moniker "Slave Girl Moolah" and assigned her the role of a valet to male wrestlers, including Buddy Rogers and The Elephant Boy (Tony Olivas). She claimed to have ended her working agreement with Rogers when he began pushing her to have a sexual relationship. Meanwhile, her run with The Elephant Boy, while successful, oftentimes became dangerous, especially in the South, where many in the audience believed, erroneously, that the "slave girl" was subserviently accompanying a black man to the ring.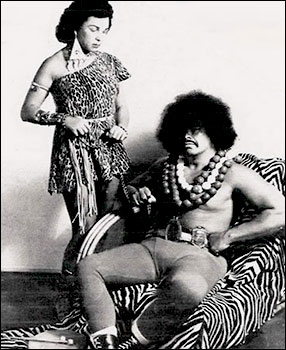 When Ellison began a romantic relationship with wrestler Buddy Lee, the two moved to Columbia, South Carolina with the intention of starting a school to train female wrestlers. The two started a company called "Girl Wrestling Enterprises" and Moolah, having learned from the best/worst in Billy Wolfe, imposed a number of rules upon the women she booked, rules designed to control her employees, including requirements about their appearance, makeup, weight and dating behavior. Later, once she'd opened her wrestling academy on her property in Columbia, she was alleged to have required all of the women she trained to sign one-sided contracts that, among other things, required them to pay Moolah 25% of their pay and to rent an apartment on her property.
Moolah got her big break when she began working for Boston promoters Tony Santos and Paul Bowser, who, in addition to featuring Moolah, also began booking several of her female trainees, paying Moolah a booking fee whenever one of her students was used. With the powerful Bowser as one of her clients, she was soon being contacted by other bookers around the country who were looking for lady wrestlers. Meanwhile, Moolah was still focused on building her own career as a professional wrestler. According to Moolah's autobiography, when reigning women's titleholder June Byers retired in 1956, her championship was declared vacant. This opened up an opportunity for Moolah, who was now working for Vince McMahon, Sr.'s Capitol Wrestling Corporation, a territory that stretched from New York to Baltimore. On September 18, 1956, McMahon staged a 13-woman battle royal in order to crown a new women's champion and Moolah, who had been renamed The Fabulous Moolah by McMahon, defeated Judy Grable to become the new titleholder.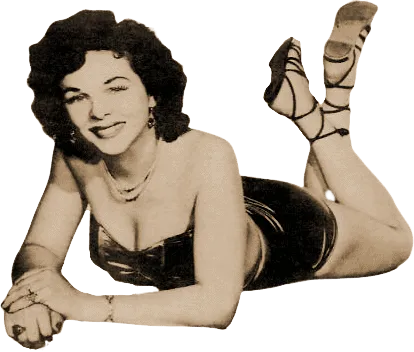 Employing an "anything goes" attitude, Moolah established herself as the premier female wrestler in the country and the most despised heel in women's wrestling. Inside of the ring, she used every dirty trick she could in order to retain her prized championship, including eye-gouges, blunt objects, hair pulling, kicking, biting and cheap shots galore. As successful as she was, ironically, Moolah rarely did any actual wrestling during her matches. For ten years she defended her title against the top women in the business, even facing former champion June Byers, who came out of retirement to chase the belt. And, for nearly 28 consecutive years, Moolah held the Women's World championship with an iron-clad grip, experiencing only a few brief periods without the title. For instance, she dropped the belt to Bette Boucher on September 17, 1966 in Seattle, Washington, only to regain the championship on October 3, 1966. She also lost her title to Yukiko Tomoe in Osaka, Japan on March 10, 1968 and, once again, she regained the championship less than three weeks later. In 1976, Sue Green, after receiving a stiff blow to the face by Moolah, was alleged to have shot on the champion, placing her in a submission hold. Green quickly gained a victory and the title, but dropped the belt back to Moolah several days later. Finally, she lost to Evelyn Stevens on October 8, 1978 in Dallas, Texas, but regained her championship two days later in Ft. Worth. Despite these losses, Moolah (as well as her employers and the wrestling media) maintained that she had gone undefeated since 1956.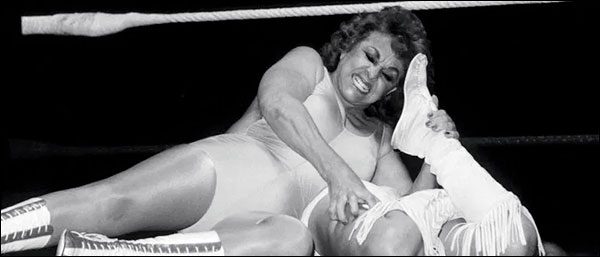 Although she began working with Vince McMahon, Sr. during the mid-1950s, Moolah was never able to appear in McMahon's biggest arena, Madison Square Garden, due to a longstanding ban on women's wrestling in that state. Lillian Ellison did everything she could in order to overturn the law, including making an appearance on "The Mike Douglas Show" where she hip-tossed NFL legend Rosey Grier onto his back. Moolah's efforts, along with heavy lobbying on the part of Vincent J. McMahon, eventually succeeded in getting the law overturned in June of 1972 and on July 1, 1972, The Fabulous Moolah and Vicki Williams became the first women allowed to wrestle at The Garden. A crowd of 19,512 were on hand for the historic event, witnessing Moolah defeat Williams in just over six minutes.
After Vincent K. McMahon bought the World Wrestling Federation from his father and began his national expansion in 1983, he also purchased rights to Moolah's NWA Women's championship, renaming it the WWF Women's title. Additionally, The Fabulous Moolah began working exclusively for the World Wrestling Federation, with Moolah continuing to be recognized as the Women's champion. When pop star Cyndi Lauper teamed up with former Moolah student Wendi Richter to battle the longtime champion in a program that became known as "Rock 'n' Wrestling Connection," women's wrestling suddenly became one of the biggest draws in the WWF On July 23, 1984, in a match that was broadcast live on MTV, Richter pinned Moolah in the main event of "The Brawl to End It All." The event was historic not only because it marked the end of Moolah's long reign but also because it became MTV's highest rated broadcast up to that point in time. Following the loss, Moolah helped her protégé Leilani Kai to defeat Richter for the Women's championship. Although Wendi regained her title a month later at the first Wrestlemania and had established herself as one of the WWF's biggest superstars, male or female, Richter's relationship with the promotion soured. On November 25, 1985, she was scheduled to face a mystery opponent named "The Spider Lady" at Madison Square Garden. During the match, the Spider Lady broke from the script and pinned Wendi's shoulders to the mat. Despite Richter kicking out before a three-count could take place, the referee awarded the championship to the Spider Lady. An enraged Richter, realizing she'd just been double-crossed, pulled off the Spider Lady's mask to reveal Moolah underneath the hood. Moolah then went on to hold onto the belt for the next two years, except for a six-day period during which Velvet McIntyre captured the belt on tour of Australia. Finally, on July 7, 1987, the Fabulous Moolah was rolled up for a pin by Sherri Martel, ending her association with the Women's World championship. After her loss, Moolah went into retirement for several years. After a lengthy absence, she began occasionally showing up on Monday Night Raw along with Mae Young. The world of wrestling they found themselves involved in was quite different than their experiences in the past, as most of the women on the WWF's roster were fitness models, often engaging in mud wrestling or Bra & Panties matches. Regardless of the changes in wrestling, their humorous semi-frequent appearances kept Moolah and Mae Young relevant in the minds of fans.
Eventually, Moolah wrote a highly kayfabed autobiography, The Fabulous Moolah: First Goddess of the Squared Circle. While the lighthearted book focused primarily on her years as a championship wrestler and superb businesswoman, it (somewhat understandably) steered clear of many of the darker aspects of Moolah's career. Over the years, many women have accused Moolah of using her position and power within the industry to keep herself on top and prevent other women from having an opportunity to wrestle for the title. Furthermore, there were complaints that Moolah kept an unfair portion of their income and forced them to live on her property, paying her an inflated rent. Wrestler Mad Maxine said that because the wrestlers had to pay training fees, plus inflated rent and utilities to Moolah, many of them became so indebted to their employer that "she controlled their lives. It was an environment ripe for abuse." Debbie Johnson, another trainee, said that in addition to taking 30% of her booking fee, Moolah would also deduct travel expenses, food, rent, and utilities before paying her, thus keeping her in a state of indentured servitude for years. Regrettably, in recent years the complaints against Moolah have become far darker. Several wrestlers allege that Moolah "pimped out" her wrestlers, forcing them to engage in sexual activity with promoters or businessmen. Wrestling legend Penny Banner minced no words when she stated outright that Moolah "sent women to promoters who demanded sex, either with the promoter or his wrestlers." Banner continued, saying, "It's wrong to speak bad of the dead, but the comments in the mainstream press and even A.P. wires come dangerously close to making Moolah seem like some kind of saint, and from a pro wrestling point of view as some kind of legendary tough shooter. That's utter bullsh*t."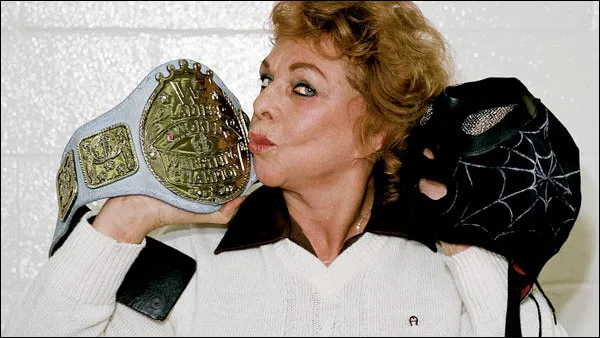 In 2018, WWE announced that it would hold a Women's Battle Royal to WrestleMania 34, providing an opportunity for young female performers, most of whom were independent wrestlers, to showcase their skills on wrestling's biggest wrestling stage. WWE called it the "Fabulous Moolah Memorial Battle Royal," but soon changed the name after receiving a great deal of backlash from fans and certain media outlets. Albert Konuwa, a contributor to Forbes magazine wrote, "Horrifying accounts of Moolah's alleged misdeeds of financial and sexual exploitation were picked up by the mainstream media, including an article that I wrote for Forbes this past week. Before long, anybody who dared to even Google the word 'Moolah' was inundated with reports that directly contradicted the WWE-supported notion of the Fabulous Moolah being a trailblazer for women's wrestling." Additionally, in the book Sisterhood of the Squared: The History and Rise of Women's Wrestling, authors Pat Laprade and Dan Murphy wrote, "Moolah would end up controlling women's wrestling for three decades, and she wielded considerable political power. She could make a career or break one. In many ways, Moolah was women's wrestling's version of Don Corleone… and her tactics could be just as ruthless and cutthroat as those of The Godfather."
These allegations and incidents have left a bad taste in the mouth of female wrestlers over the years who believe that Moolah abused her power, stole from her employees and throttled the careers of women for years. Many felt that while Moolah detested the actions of Billy Wolfe early in her career, she, ironically, often subjected the women in her own troupe to much of the same and, sometimes, even worse. Meanwhile, regardless of how she reached her goals, the fact remains that Moolah held the women's World championship more times than any other female wrestler in history, with a total of eleven reigns as the women's champion (five as NWA champion and six as the WWE titleholder). Additionally, at 3,651 days, she holds the record for the longest continuous reign by any female World champion, a record that will likely never be broken. Furthermore, Moolah is also the oldest female wrestler to win a World championship, capturing the WWF Women's title by defeating Ivory on September 17, 1999 at the age of 55.
The Fabulous Moolah is a member of the WWE Hall of Fame (1995), the Stampede Wrestling Hall of Fame (1995), the Professional Wrestling Hall of Fame and Museum (2003), and the NWA Hall of Fame (2012)
Lillian "The Fabulous Moolah" Ellison passed away on November 2, 2007 at the age of 84.
---