Thomas Edward Gilbert Jr. was born on August 14, 1961 in Lexington, Tennessee, the son of regional favorite Tommy Gilbert. When he began his career as a pro wrestler in 1977, the sixteen year-old originally used the name Tommy Gilbert, Jr. upon his debut in the Memphis territory. Despite his family lineage, the second-generation performer received no special treatment after breaking in and he spent the majority of the early part of his career as a clearly inexperienced, yet potential-filled, babyface enhancement talent. Still, the young, somewhat undersized Gilbert kept "losing" and learning, slowly honing his ring skills and perfecting his craft. Just happy to be a part of the show, the enthusiastic youngster's heart & determination was evident to anyone watching those early matches, and despite his poor win-loss record, Gilbert (who soon changed his ring-name to Eddie Gilbert) made great strides in the sport for someone so young.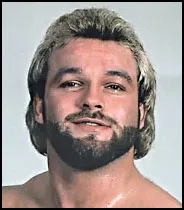 After gaining some much needed experience wrestling in Memphis, the talented young Gilbert made the next logical career step and began teaming with his well-known father, Tommy Gilbert. The father-son combo relocated to Leroy McGuirk's Tulsa-based NWA Tri-State promotion, and quickly became a main attraction for the small southwestern promotion. On March 3, 1980, The Gilberts captured the NWA United States Tag Team championship, which was later renamed the NWA Tri-State championship, by defeating Steve Lawler and Siegfried Stanke. The popular father-son duo went on to hold the championship belts for nearly four months before being upended by Ron McFarlane & Doug Somers, which began a major program for McGuirk's Oklahoma promotion. Their "dustbowl" feud continued on and the animosity between the two sides grew exponentially, especially when Tommy and Eddie came back to once again defeat Somers & McFarlane for the Tri-State championship.
During this time period, the popular Gilberts also travelled back to the Memphis territory and won the NWA Southern Tag Team title by defeating the hated duo of Killer Karl Krupp & El Mongol in August of 1980. However, after a month and a half at the top of the Memphis tag team scene, The Gilberts were knocked off their throne by the team of Sonny King & The Angel. Two weeks later, though, the father-son team defeated King & The Angel in a rematch to regain the championship belts. Back in the Tri-State territory, when Tommy Gilbert was "injured" as a result of a vicious attack by Somers & McFarlane, The Gilberts were forced to vacate the Tri-State Tag Team title. With his father temporarily out of the picture, Eddie formed a team with another young up-and-comer (and future Hall of Famer) by the name of Ricky Morton and together they defeated McFarlane & Jerry Brown for the Tri-State Tag Team championship on May 16, 1981. Inspired by their success in the Tri-State region, the new, young team also began competing together on the bigger stage of the Memphis circuit, with equally successful results. On August 31, 1981, Gilbert & Morton defeated the dangerous Japanese duo of Fuchi & Onita for the Southern Tag Team title.
The next career move for Gilbert was a tour of the NWA's Central States territory. While a young wrestler such as Gilbert was certainly not going to get rich working the modest yet rugged Central States circuit, the territory was nevertheless a great place to learn and develop as a wrestler, the hard way. After competing in the Midwestern region as a singles wrestler, Gilbert formed a team with another young second-generation performer, Ricky Romero and together, the agile, youthful team defeated Gilbert's old rivals from the Tri-State territory, Jerry Brown & Ron McFarlane for the Central States Tag Team championship on January 14, 1982 in Kansas City, Kansas. Following his run in Central States, Gilbert resumed teaming with his father and next up for the Gilberts was a tour of the wild, blood-soaked rings of Puerto Rico's World Wrestling Council during the summer of 1982. By competing in the unpredictable Puerto Rican wrestling scene, Eddie Gilbert was once again exposed to another new, different and often barbaric style of wrestling, one that would play a role in his career many years later, particularly once he was booking ECW. Along with his father, Eddie captured the WWC North American Tag Team title on June 5, 1982 by defeating the Moondogs in San Juan and the popular American duo enjoyed a fairly lengthy reign as champions, holding the prized belts for nearly three months before losing to the hated Australian duo known as The Fabulous Kangaroos (Don Kent & Johnny Heffernan) in August of 1982.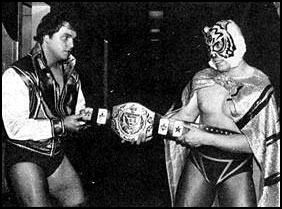 By the Fall of 1982, Eddie Gilbert had accumulated close to five years of professional experience and had made great strides in terms of his ring work, as well as developing his interview skills and bulking up from significantly less than 200 pounds to the much more marketable 220 lb. range. His hard work and dedication finally paid off when he was contacted by the World Wrestling Federation about coming into the WWF as an enhancement talent. Gilbert immediately jumped at the opportunity to work for the legendary Vince McMahon, Sr., and he benefited greatly from the exposure generated by the Federation's huge audience. Granted, he was usually in the opening bout, and, more often than not, came out on the losing end of the match. But, that wasn't the point. The young Gilbert, who was barely old enough to legally order a drink in a bar, was clearly improving every time he stepped inside of a WWF ring and, before long, he even began winning some of his matches. Eventually, he received a modest push against the ultra-talented WWF World Junior Heavyweight champion Tiger Mask and the two popular light-heavyweights engaged in an exciting, though brief, feud over the title in 1983. However, following a Federation TV taping in Hamburg, Pennsylvania., Gilbert was involved in a very serious car accident that left him seriously injured. Sadly, it seemed as though the career of one of the business's most promising young stars might over, just as it was beginning. Yet, amazingly, the determined Gilbert somehow worked himself back into ring shape within several months of the accident. Undaunted, he eventually made his return to WWF programming after several months of being away.
Sensing opportunity, McMahon made the most of a real-life situation, and the master promoter created an angle in which Gilbert, having survived this near tragedy, was brought back to the WWF by his "mentor," the WWF World Champion Bob Backlund. Despite all he had been through, the admirable young star looked better than ever upon his return, a fact that was noted repeatedly by WWF announcer Vince McMahon, Jr. But when the inspirational youngster came up against the scientific rule breaker known as The Masked Superstar (Bill Eadie), an incident took place that sent shock waves through the WWF fanbase. During a match with Gilbert that took place shortly after Eddie's return, The Superstar, looking to send a message to Backlund, virtually destroyed the much smaller, far less experienced Gilbert. Time after time, the muscular 275 lb. masked man repeatedly (and deliberately) executed his devastating Neck Breaker on Gilbert. Clearly, The Superstar was trying to eliminate Gilbert from the "sport" by crippling the helpless rookie, who just happened to be the protégé of The Superstar's chief rival, WWF titleholder Bob Backlund. Gilbert was eventually saved from the onslaught, but not before taking the toll of nearly a half-dozen of the dangerous masked man's Neck Breakers. Gilbert was carried out of the ring on a stretcher and, with a visibly shaken Backlund by his side, the talented young star was loaded into an ambulance. The series of Superstar-Backlund matches that followed drew several sell-out crowds to Madison Square Garden, however, when Gilbert was carried away by the ambulance, he was also carried out of the WWF's storylines, never to return.
As a babyface, Gilbert had enjoyed a good deal of popularity, however, despite being well-received by the fans, he was never really able to rise above the lower echelon of workers, at least not as a singles wrestler. But all of that changed in 1984, when Gilbert, who was back wrestling in the Memphis territory, made a shocking (and very effective) heel turn by betraying his tag team partner, former NWA World champion "Wildfire" Tommy Rich. Given the opportunity to truly expand as a performer, Gilbert quickly grew into the new role and emerged, somewhat surprisingly, as one of the most effective young heels in the business. Soon, Eddie Gilbert was being pushed as the territory's top "bad guy" and wrestling in the main event on cards all across the CWA region. Following his heel turn, he and Rich battled over the CWA International Heavyweight title, with Gilbert capturing his first singles championship by defeating his former friend for the International title on August 27, 1984. Furthermore, following his lengthy, memorable feud with Rich, "Hot Stuff" (as he had now begun calling himself) cemented his newfound status as a main-event level heel when he fulfilled a lifelong dream and engaged in a major feud against his childhood idol, Memphis' favorite son, Jerry "The King" Lawler.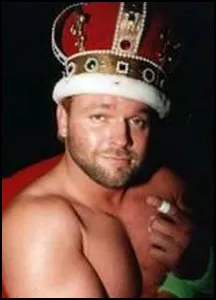 Fresh off of making national headlines by defending the honor of pro wrestling against the disrespectful & egomaniacal "Inter-Gender Heavyweight champion" Andy Kaufman, the "King of Memphis" was at his peek of popularity when he first began a bitter, long-running feud with "Hot Stuff." Eddie Gilbert, who was managed by Lawler's longtime arch-nemesis Jimmy "Mouth of the South" Hart, proved to be a genuinely tenacious opponent for The King, as well as an unscrupulous one. After months of trash-talking and sneak attacks, Gilbert finally defeated Lawler on January 27, 1985 to win the region's top prize, the AWA Southern Heavyweight championship. Although there were many twists and turns along the way, Lawler would go on to regain his Southern Heavyweight title and an even greater degree of revenge when he forced Jimmy Hart to leave Memphis after defeating Gilbert in a special-stipulation match. And, while their battles eventually tapered off, there was no doubt that the Gilbert-Lawler war was far from over.
Next up for the nomadic Gilbert was to enter the toughest promotion in the country at the time, Bill Watts' Mid South territory. Although the Mid South region was always known for featuring huge, brawny wrestlers, the cruiserweight-sized Gilbert more than made up for his lack of physical stature through his exemplary ring work and by perfecting the art of delivering a truly captivating, antagonistic interview. He may not have sported the biggest arms in the territory, but he definitely had the biggest mouth, which proved to be an even more valuable asset. Along with The Nightmare, Gilbert captured the prestigious Mid South Tag Team title on November 11, 1985 in New Orleans. However, when his partner left the territory, the brash young Gilbert was allowed to chose a new partner. And, while he made a wise decision in selecting the tough-as-nails Dick Murdoch to replace the Nightmare, Gilbert and his new partner were nevertheless defeated by Ted DiBiase & Steve Williams on December 26, 1985 in Biloxi, Mississippi. Also of note, it was during this time period that, in addition to renewing his singles career, the fast-talking Gilbert also began serving as a manager for several potential-filled young wrestlers, most notably Rock (Ultimate Warrior) & Flash (Sting), who formed the team known as The Blade Runners, as well as former amateur champion Rick Steiner and the Soviet bulldozer, Kortsia Korchenko. When Bill Watts transformed his regional promotion into a national company, what had been known as the Mid South territory was renamed the Universal Wrestling Federation. Naturally, the controversial Eddie Gilbert remained one of the UWF's top performers and a primary focus of the promotion's storylines, especially when "Hotstuff" and his men engaged in a bitter main-event feud with UWF owner Bill Watts.
On July 20, 1986 in Tulsa, Oklahoma, Gilbert teamed with Sting (formerly known as Blade Runner Flash) to defeat The Fantastics for the UWF World Tag Team championship, however, even more important to "Hot Stuff" Eddie Gilbert than winning the World Tag Team title, both professionally and personally, was the relationship that he developed during this time period with "The First Lady of the UWF" Missy Hyatt. Although she was still managing "Hollywood" John Tatum, by the time they arrived in the UWF from the World Class promotion, Missy's personal relationship with Tatum had soured considerably. After meeting and hitting it off with Eddie Gilbert, the two began openly dating each other, despite Hyatt's continued air-on relationship with her ex-boyfriend John Tatum. Obviously, this behind-the-scenes romantic triangle created an uncomfortable atmosphere for all three parties, so much so that UWF matchmakers decided to turn their real-life situation into a pro wrestling angle. After repeatedly "courting" Missy while she was ringside for Tatum's matches, Gilbert's intentions seemed quite clear to everyone, including John Tatum, who naturally took exception. However, in the end, Tatum's fate was sealed when he was attacked by Gilbert, Sting & Steiner and then blind-sided by Missy's infamous "loaded" Gucci purse. Lying in a pool of his own blood, Tatum watched helplessly as Hyatt left the ring, arm-in-arm with "Hot Stuff" Eddie Gilbert. After joining forces, Gilbert and Hyatt created "Hot Stuff & Hyatt International," which was a supposed corporation that represented some of the UWF's top heel talent. Indeed, with the impressive, young and talented trio of Gilbert, Sting & Rick Steiner as the core of the pseudo-company, H&H International "stockholders" must've been very happy investors. Certainly, with the team of Sting & Steiner dominating the tag ranks and Gilbert enjoying a five-month stint as the UWF World TV champion, things were going very well for Gilbert & Hyatt's consortium.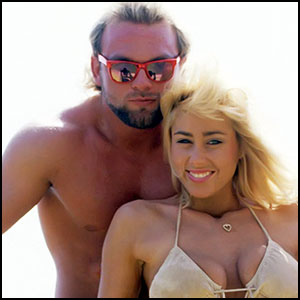 Meanwhile, away from the TV cameras, UWF owner Bill Watts was impressed enough by the innovative young Gilbert to offer him a full-time position as booker for what was, at the time, the third largest promotion in North America. Given the opportunity of a lifetime by Watts, Gilbert did not fail in his goal to accentuate the UWF's already high-impact style with his cutting-edge and unique brand of storytelling. The result was a television program that was soon widely regarded as the most exciting hour of wrestling on television, with a format and style that was genuinely years ahead of its time. Yet, despite the excitement and high ratings created by the UWF's product, economic factors in the southwest (the region of the country that was the heart of the promotion) forced Bill Watts to sell his popular upstart company to NWA owner Jim Crockett. While the original idea was for the NWA to keep the UWF operating as a separate entity, in the end, Crockett simply merged the two promotions. As a result, a large portion of Watts' talent roster was not picked up by Crockett, and (barring a few notable exceptions) the UWF stars that were hired were generally ignored or made to appear inferior to NWA stars.
Gilbert, who had been a major force behind the UWF's creative team, was brought into the NWA as an assistant booker. Yet, with so many egos involved, and with head NWA booker Dusty Rhodes' conflicting approach to storytelling, Gilbert's tenure on the NWA creative team turned out to be relatively short-lived. After receiving an offer from Jerry Lawler to return to the CWA as an assistant booker in 1988, Gilbert and Hyatt wasted no time in giving the NWA their resignation and returning "home" to Memphis, despite the fact that, professionally speaking, leaving the NWA for the very regional CWA was a marked step down. However, what he lost in exposure and compensation by leaving Crockett's National Wrestling Alliance, Gilbert gained in personal satisfaction. With CWA co-owner Jerry Lawler proving to be much more receptive to his more outrageous angles than Rhodes had been, Eddie Gilbert truly found a creative atmosphere in which he could experiment and grow as a booker. Of course, upon his return to Memphis, "Hot Stuff" Eddie Gilbert wasted no time in rekindling his bitter feud with Jerry "The King" Lawler. At the same time, his controversial, heat-generating wife Missy Hyatt began co-hosting the promotion's legendary Saturday morning broadcast with longtime Memphis play-by-play man, Lance Russell. The obnoxious duo of Gilbert & Hyatt immediately became the top heels in the promotion, to say the least, and they soon dominated the promotion's television show, which had been somewhat lackluster in the months immediately prior to their arrival. Yet, Gilbert & Hyatt did so in a manner that was truly unlike anything that had come before it, and their utter and complete "takeover" of the territory made for some genuinely captivating and very unique programming nearly a decade before the unforeseen success of the somewhat similar NWO takeover of WCW. But, due to the cyclical nature of the Memphis booking office, Gilbert eventually began working less with Lawler and more with the group's other co-owner (and founder) Jerry Jarrett. The chemistry and free reign he had enjoyed with "The King" did not exist between Gilbert and Jarrett, and soon after they began collaborating on storylines and character ideas, Gilbert felt that he was once again being creatively stifled.
In an example of perfect timing, the increasingly frustrated Gilbert was contacted by David Woods, who had recently purchased the Continental Wrestling Federation from Ron Fuller. While the struggling CWF was unquestionably another step down in terms of television exposure, talent level and pay-offs, Woods offered Gilbert the one thing that no one else could and/or would…a position as the head booker. The creative direction of the C.W.F. would be Eddie Gilbert's, and he was assured by Woods that he would be allowed to script the storylines as he so desired, with no outside interference or second-guessing by management hindering his efforts. And while the fiscal and creative shape of the dying promotion would've been viewed as a negative by most, Gilbert saw opportunity and potential in the floundering territory. So, after dropping a Loser Leaves Town match to Lawler, Gilbert and his wife Missy Hyatt packed up and headed for the CWF's offices in Dothan, Alabama. Gilbert set about breathing new life into the promotion through his non-traditional storylines, which were carried out by a crew consisting of unproven but talented young performers (and future superstars) such as Paul E. Dangerously, Cactus Jack, Shane Douglas and Lord Humongous (Sid Vicious) as well as established but underutilized veterans like "Pistol" Pez Whatley, Tommy Rich, "Nightmare" Danny Davis and Austin Idol. During his tenure as the C.W.F. booker, Gilbert developed entertaining storylines for the entire crew, not just a few select top stars and as a result, the promotion's television program and house shows quickly became very well-rounded, consistently exciting events. Gilbert's ability to provide both spontaneity and continuity within his storylines was a true talent and under his leadership, the small C.W.F. territory soon became one of the most talked about promotions of the day among wrestling enthusiasts.
One particular episode that created major headlines for the C.W.F. came when Gilbert, along with his manager Paul E. Dangerously, physically attacked the teenage son of Pez Whatley when the young man was sitting ringside at a TV taping. The angle came off so effectively, so convincingly, that the fans in attendance very nearly broke out in a riot while trying to protect the youngster from Gilbert and Dangerously's assault. The incident made local headlines and was picked up by the national wrestling publications, giving the C.W.F. some much needed publicity. But, when a series of disagreements over finances led to the premature end of his tenure as the C.W.F. booker, the talented Gilbert immediately left the promotion and once again landed a spot in the NWA as one of Dusty Rhodes' booking assistants. Yet, soon after his return to the NWA late in 1988, Gilbert discovered that many of the factors that led to his previous departure remained, particularly the lack of cohesiveness amongst the booking team and the ever-present "back stabbing" nature of certain creative team members.
Forced to return to performing as a babyface (for the first time in nearly five years), Gilbert (and Hyatt) was clearly not as effective as he had been when opposing the "good guys." Still, he did his best with the role he was given, and due to his natural talent and ability, he made the most of a less than desirable situation. Gilbert was paired with his wife and former UWF protégé "The Dog-Faced Gremlin" Rick Steiner and together they captured the United States Tag Team championship on February 28, 1989 in Columbia, South Carolina. Later in 1989, Gilbert also played a key role in the return of one of the NWA's greatest stars when he challenged Four Horsemen members Ric Flair and Barry Windham to a match against himself and a "mystery partner." The cocky Flair confidently accepted "Hot Stuff's" challenge, and the match was set to take place the following week. However, the NWA World champion never imagined that Gilbert's partner would turn out to be none other than Flair's arch rival from years earlier, and the man who would soon defeat "The Nature Boy" for his coveted World title, Ricky "The Dragon" Steamboat. In the meantime, while his on-air role was going reasonably well, Gilbert was once again becoming more and more frustrated with the NWA booking team. Feeling that he had been lied to repeatedly, and frustrated by having idea after idea indiscriminately shot down by other members of the creative team, Gilbert once again gave his notice and left the promotion. However, when he left his job with TBS, Gilbert also left his wife Missy Hyatt, following a steady breakdown in their marriage.
With both his professional and personal life in a state of turmoil, Gilbert regrouped by making a brief return home to Tennessee and the U.S.W.A., where he defeated the young Jeff Jarrett for the U.S.W.A. Heavyweight championship on September 29, 1990. Soon thereafter, Eddie received (and accepted) an offer to come to Dallas and work for the newly formed Global Wrestling Federation as a wrestler and booker. The G.W.F. proved to be a unique challenge, in that it featured daily programming on ESPN, instead of the traditional one episode per week. Of course, this meant that a week's worth of normal booking duties were quadrupled by the G.W.F.'s accelerated pace. Additionally, as had been the case in the Continental territory, Gilbert was forced to make the most of a G.W.F. roster that consisted primarily of young, unknown talent (including Eddie's younger brother, Doug Gilbert) and a few forgotten veterans. "Hot Stuff" was up to the challenge, though, and for several months he not only created interesting storylines and match-ups for his men, but also participated as a wrestler in some of the G.W.F.'s most exciting moments.
In September of 1991, he defeated The Handsome Stranger (Marcus Bagwell) in the finals of a 6-man tournament to crown the Global Wrestling Federation TV champion. Then, in 1992, Gilbert captured the G.W.F. North American Heavyweight title, which was the promotion's top championship. However, a dispute with management once again led to Gilbert, who was increasingly gaining a reputation as being unreliable and hot-headed, to quit the promotion and return to Memphis. When he left Dallas, Gilbert also took the G.W.F. North American title belt with him. Although the promotion "stripped" him of the championship and held a tournament to decide a new titleholder, upon arriving in the U.S.W.A., Gilbert was billed as the G.W.F. World (not North American) Heavyweight champion. Then, on June 8, 1992 in Memphis, Tennessee., Gilbert put his "GWF World title" on the line against U.S.W.A. champion Jerry Lawler's belt… and lost. A week later, however, Gilbert defeated "The King" to capture the "unified" championship. It was also during this time period that Eddie was able to get Lawler's approval to go through with one of his most controversial ideas yet. After choreographing the stunt as best they could, Gilbert and Lawler set their elaborate plan into motion.
During an edition of the live U.S.W.A. TV broadcast, Gilbert got into a very heated disagreement with longtime Memphis promoter Eddie Marlin and their argument continued out into the studio parking lot. After nearly coming to blows, Marlin "fired" Gilbert as Lawler did his best to calm the situation. An irate "Hot Stuff" then got into his car and began to speed out of the parking lot. But, when he started to pass Lawler, Gilbert intentionally swerved into "The King," clearly going out of his way to hit Lawler. After slamming into his target, Gilbert floored the accelerator and, amongst a cloud of burnt rubber, tore out of the parking lot at top speed. The angle came off as being extremely realistic…mainly because it was. In the heat of the moment, Gilbert had accidentally miscalculated his speed and hit Lawler, full-on, at a much greater velocity than originally intended. So convincing was the angle that police were dispatched to the Memphis TV studio, intent on arresting Gilbert for attempted vehicular manslaughter. Ironically, Lawler, whose hip had been legitimately injured during the spectacular angle, was forced to protect his '"enemy" by assuring the police that he was fine, and, eventually, The King convinced the officers not to arrest Gilbert.
But, when Eddie had yet another creative difference of opinion with the U.S.W.A. booking office, rather than work through the problem, Gilbert packed up and left once again. However, having alienated himself from virtually every major promotion in the U.S., Gilbert soon discovered that, despite his great talent, it was getting harder and harder for him to find work. Eventually, he began working occasionally for Joel Goodhart's Tri-State Wrestling Alliance and had a memorable series of four-star matches against his former employee from the C.W.F. territory, the young wildman known as Cactus Jack. Yet with few options open to him Stateside, Gilbert traveled to Germany in the winter of 1992 to wrestle for Otto Wanz's Catch Wrestling Association, which was the premier wrestling company in Europe at the time. During his successful tour of the CWA (which lasted a little over six months) Gilbert twice captured the World Middleweight title, first by defeating David "Fit" Finlay in 1992 and then Franz Schumann in 1993.
Back in the U.S., by 1993, Joel Goodhart's Tri-State promotion had folded, and from its ashes had risen a new promotion, Eastern Championship Wrestling, that carried on in the violent, over-the-top tradition of Goodhart's pioneering Philadelphia-based T.W.A. Eddie Gilbert was brought in by ECW owner Tod Gordon to book the popular yet fledgling new 'hardcore" promotion, and he proved to be a perfect match for the small, very controversial and exciting ECW Under the direction of Gilbert, Eastern Championship Wrestling quickly and unquestionably established itself as the bloodiest, most violent and extreme promotion in North America. By comparison to the watered-down WCW and the childish WWF, Gilbert's Eastern Championship Wrestling, with its heavy emphasis on risqué themes and the promotion's exorbitant use of profanity, violence & gore, clearly set itself apart as a genuine alternative to the Big Two. On August 7, 1993, Gilbert teamed with The Dark Patriot (his masked brother Doug, using a gimmick from his time in the G.W.F. a few years earlier) to win the ECW Tag Team title, and together they enjoyed a two-month reign as champions. Yet, as was always the case with the temperamental Gilbert, a conflict with management led to his resignation, as well as Gilbert cutting a bitter "shoot" interview on his way out of the promotion.
Following his controversial run in ECW, Eddie once again returned to the U.S.W.A. as a wrestler and a booker, despite the turbulent relationship he'd had in the past with the promotion's management, specifically U.S.W.A. co-owner Jerry Jarrett. Letting bygones be bygones, Gilbert, Lawler and Jarrett reformed their partnership one last time in 1994. The result was one of the most captivating, intriguing storylines in Memphis wrestling history. By virtue of their lengthy run as bitter onscreen enemies, the Gilbert vs. Lawler feud already had several years of storyline behind it when the seemingly never-ending rivalry was rekindled in 1994. However, this time around, something was different about the character Eddie portrayed. While he remained cocky and out-spoken, "Hot Stuff" was even more intense in his hatred of Jerry Lawler, almost to the point of it becoming an obsession. Gilbert now appeared to be a borderline-psychotic, frothing with jealousy and envy, intent on replacing his childhood hero and assuming his "rightful" place as the new King of Memphis. First, he started out by attacking Lawler's young son, Brian Christopher, and taking the youngster's U.S.W.A. Heavyweight championship. In Christopher, Gilbert seemed to look back in time, back to when he was an eager but undersized second-generation performer himself. However, in Lawler's son, he also saw a vulnerable target, and one more facet of his plan to rid Memphis of The King once and for all. Yet, despite his elaborate, twisted scheme to take out Christopher and then finish off his father, Gilbert fell short, and Lawler remained at the top of the Memphis territory. If the angle was a case of art imitating life, then Gilbert's premature departure from the U.S.W.A. was surely a case of history repeating itself.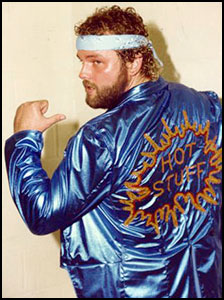 Upon quitting the territory, Gilbert announced that he was retiring from wrestling in order to pursue a new career as a local politician. Of course, as is usually the case in wrestling, Gilbert's "retirement" did not last long, and he eventually began wrestling again for the U.S.W.A. But, not surprisingly, shortly after his return (which included a brief run as a babyface) he had yet another blow-up with Jarrett and Lawler, and promptly left Memphis to go work in Puerto Rico as an assistant booker and wrestler. During what would turn out to be his last-ever appearance on Memphis television, a bitter and angry Gilbert delivered yet another harsh "shoot" interview on live TV that criticized, to say the least, the USWA and its ownership, namely Lawler and Jarrett.
In Puerto Rico, Gilbert once again "popped the territory" with his innovative booking style. At the same time, as a wrestler, "Hot Stuff" Eddie Gilbert was as controversial as ever, and his feud with the island fan favorites such as Carlos Colon and Hurricane Castillo were huge moneymakers for the World Wrestling Council. But as always, Gilbert was not committed to the WWC for the long haul, and he left the promotion (this time on friendly terms) after less than a year.
Back in the States, he took part in the newly-revived National Wrestling Alliance's tournament to crown a new NWA champion. However, other than that and a few other scarce bookings, Gilbert found it more difficult than before to find work. With the U.S.W.A. finally refusing to take him back, and no realistic chance of landing a position with WCW, the WWF or even ECW, Gilbert reached out to the one person who could offer him a full-time position with a major company: Smokey Mountain Wrestling owner and longtime friend Jim Cornette.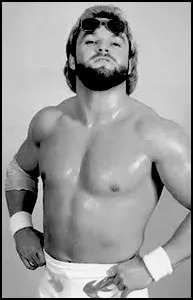 Knowing Gilbert's talent, but also his volatile personality, Cornette cautiously brought Gilbert in as S.M.W.'s new top heel. Yet, sure enough, Gilbert left Cornette's promotion without notice after just a single TV taping in order to return to Puerto Rico as the new head booker of the World Wrestling Council. However, shortly after his successful return to Puerto Rico, Eddie Gilbert was unexpectedly, shockingly found dead in his Isle Verde apartment on February 18, 1995, the victim of an apparent heart attack. Yet, his young age (33) and otherwise good health led many within the world of wrestling, especially those who knew him well, to suspect that some sort of drug use also played a role in his untimely death. Whatever the case, the fact remained that Eddie Gilbert, one of the most gifted and inventive young minds in wrestling, was gone, forever.
Eddie Gilbert is a member of the Memphis Wrestling Hall of Fame (1995) and the Hardcore Hall of Fame (2009). Gilbert was also voted Best Booker (1988) by the Wrestling Observer Newsletter and Pro Wrestling Illustrated ranked him #83 in its "Top 500 Wrestlers of the PWI Years" in 2003.