July 14, 1984, Atlanta, Georgia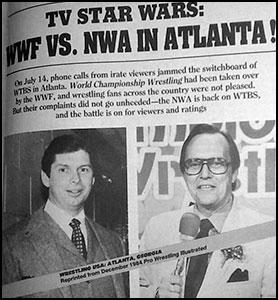 On Saturday July 14, 1984, at 6:05 EST, the infamous "Black Saturday" edition of World Championship Wrestling airs on TBS. For the first time in a decade, a promotion that was not affiliated with the National Wrestling Alliance, in this case, the World Wrestling Federation, was broadcast on Ted Turner's superstation. A series of incidents among the various owners of Georgia Championship Wrestling, Inc. had led to a situation wherein Vince McMahon was able to obtain controlling interest in the rival company, which produced the most widely seen professional wrestling television program in the entire country at the time, World Championship Wrestling.
Of course, Vince McMahon was already broadcasting his WWF nationwide on cable via New York's WOR as well as the fledgling USA Network; obtaining Georgia Championship Wrestling and its prized Saturday night timeslot was, seemingly, a genuine kill-shot for the predatory owner of Titan Sports. However, Georgia Championship Wrestling's vast national audience, particularly those throughout the Southeast, were not at all enthusiastic about the abrupt change. Gone were their longtime ring favorites and the beloved host Gordon Solie, replaced by wrestlers that, in many cases, the audience had never heard of, nor cared about, and announcers that they did not relate to. Additionally, the WWF's version of World Championship Wrestling was, for the most part, filmed in anonymous, somewhat sterile Northeastern arenas as opposed to the more intimate, exciting and familiar studio setting that GCW viewers were used to. Despite the extraordinary national coverage that TBS provided, a well-established timeslot and the traditional viewing habits of wrestling fans during this time, the ratings for McMahon's World Championship Wrestling were consistently less than impressive.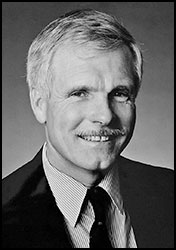 TBS owner Ted Turner mirrored his audience's negative opinion of the WWF's version of pro wrestling and, on both personal and professional levels, he and Vince McMahon simply did not vibe. Turner soon provided time slots on his network for ousted GCW owner Ole Anderson's new Championship Wrestling from Georgia program, as well as Bill Watts' exciting Mid-South Wrestling. Watts' Sunday afternoon offering, in particular, garnered exceptional ratings that regularly trounced those of McMahon's Saturday evening program. After one tumultuous year on Turner's network, Vince McMahon sold his TBS time slot to Mid-Atlantic Wrestling owner Jim Crockett, Jr. for a reported $1,000,000. Luckily for McMahon, the sale to Crockett came at a time when Titan Sports was in desperate need of capital. While the sale of his TBS time slot kept the NWA style of wrestling alive and essentially gave birth to the WWF's future archrival, WCW, in the short-term, Crockett's million dollars went directly towards a far more pressing issue for McMahon; funding WrestleMania 1, which took place just seven months after the sale to Crockett.