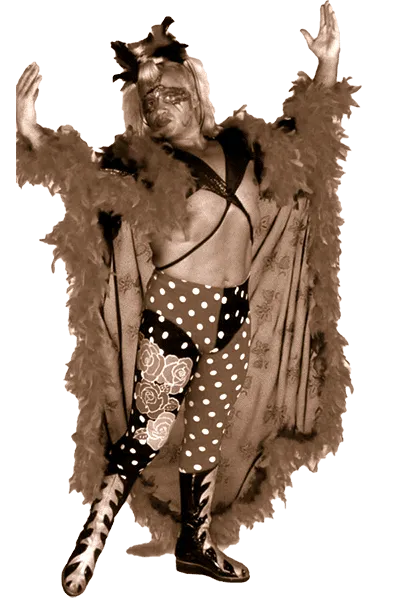 The story of "Exotic" Adrian Street is as intriguing to the serious wrestling fan as his name is oblivious to the casual one. A man of smaller stature (in terms of professional wrestling) his prancing, kiss-blowing, prissy yet incredibly savage pseudo-transgender character never failed to get a big response from his audience. And, by developing this highly risqué, very controversial persona as early as the mid-Sixties, the cross dressing, highly sexualized character that Street created truly pushed the boundaries of professional wrestling. Long before there was "Adorable" Adrian Adonis, Goldust & Marlena, Lenny & Lodi, Kwee Wee or Sonny Kiss, there was "Exotic" Adrian Street & Miss Linda, blowing kisses to his manliest of ringside detractors, wearing makeup and women's clothing, and striving to push every hot button he possibly could in order to set himself apart and created controversy, all during some of the most conservative times in modern U.S. & European history.
Adrian Street was born on December 5, 1940, the son of a coal miner. Growing up in Blaenau Gwent, Wales, a place that offered few mirthful options for a young person, he was already working in the drudgery of the mines by the time he was fifteen.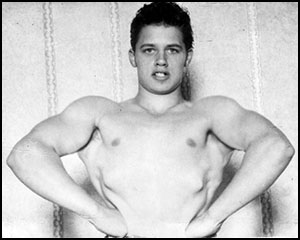 The young Street wanted nothing to do with his contemptuous father or the elder Street's disconsolate lot in life. At the age of just sixteen, he left behind a truculent home life in order to pursue his dream of becoming a professional wrestler. Relocating to London with no worldly possessions to speak of, the 5'7″ 150 lb. teenager set about improving his slight build by diligently taking advantage of the weight room at a local Y.M.C.A. Before long, he'd added a considerable amount of muscle and size to his frame. Simultaneously, he began learning the art of submission wrestling by grappling with experienced matmen at the Y.M.C.A. and, later, Johnny Kilroy's Gym.
In 1957, Street made his professional wrestling debut, working under the name Kid Tarzan Jonathan and billing himself as "The World's Youngest Wrestler." He slowly but surely built a reputation throughout the rugged British independent wrestling scene while also gaining some much needed seasoning as a pro. When he debuted in 1957, professional wrestling in Britain, while still very much an "underground" type of entertainment, was thriving and it was not uncommon for dozens of different wrestling shows to take place throughout the country in bars, hotels, and small arenas on any given night. However, unlike their counterparts in America, British wrestlers were notoriously understated in both their look and demeanor and, generally speaking, lacked in any type of the individuality or flamboyance one normally associates with pro wrestlers. The young Kid Tarzan decided that he would combine the best of both genres and focus on developing a character that could wrestle with the best of Britain's no-nonsense technical masters, while appearing as charismatic and entertaining as Gorgeous George, "Mr. America" Gene Stanlee, Ricky Starr, Buddy Rogers or the other flamboyant American stars that he admired from afar.
After a few years on the independent scene, Kid Tarzan Jonathan had worked his way up to the major European promotions. Now using his birth name, Adrian Street transformed himself from an athletic and young, although rather ordinary, wrestler into something, well, quite different. Initially, Street displayed his individuality through a platinum blond dye job and a colorful new wardrobe, reminiscent of his idol Buddy Rogers, which was more than enough to distinguish himself from his bland countrymen. Known as "Nature Boy" Adrian Street, he provoked such a negative response from the conservative, blue-collar English crowds that it became progressively clear as to which way the former Kid Tarzan should take his new persona. To Street it was obvious; the more he pushed the envelope, the more the crowd responded. By acting as feminine, prissy, and snobbish as he could, but then backing it up with some very solid technical wrestling mixed with plenty of "illegal" tactics, Street elicited unprecedented crowd responses and was soon the talk of the European wrestling scene.
As the Sixties flowed into the Seventies, Street continued his winning, controversial ways, adding more to his flamboyant look while also scoring championship after championship, including the European Tag Team title (with partner "Beautiful" Bobby Barnes), the European Middleweight and European Light Heavyweight titles. Once he had bulked up enough, he wore the European Heavyweight title on no less than five separate occasions. In 1969, he also began using a female valet, the beautiful & dangerous Miss Linda, which was something that was unheard of at that time in England or, for that matter, in America. After spending more than two decades literally rising from the very bottom to the very top of the European wrestling circuit, the days of arguing with his stern father and dreading the endless shifts at the coalmine were far behind him.
Street finally crossed the Atlantic for his invasion of the western hemisphere in 1981, nearly twenty-five years after his debut. After a short run in Canada, Street headed south to Mexico, were he and Miss Linda enjoyed a great deal of success feuding with the likes of Mil Mascaras and Dos Caros. Following a successful tour of Mexico, the trend-setting duo finally headed for America, landing in the LaBell's Los Angeles territory in 1982. Success and controversy once again followed Street, and the talented heel won both the Americas Heavyweight title and the Americas Tag Team championship during his stay in the southern California promotion.
From there, Street & Linda traveled to Tennessee, where he was managed by a very young James E. Cornette and then, by 1983, he landed a spot with Eddie Graham's Florida-based promotion, one of the crown jewels of the NWA's territorial structure. While in Florida, Street (who, by now, had taken his character's effeminate personality traits to the extreme) was, once again, very successful both in terms of winning championships (he captured the Florida Heavyweight title in 1983) and inspiring the fans' hatred. While in Florida, the pseudo-homosexual nature of Street's gimmick matched up perfectly against the area's bounty of 'no-frills' fan favorites, men such as Angelo "King Kong" Mosca, "Big, Bad" Bobby Duncum, Magnum T.A., and especially the area's top babyface, "The American Dream" Dusty Rhodes. Led by his manager, James J. DIllon, Street targeted Stardust (even going so far as to cut Rhodes' hair) and the two engaged in a lengthy feud that was highlighted by many exciting and controversial bouts..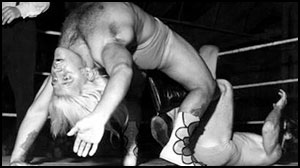 Encouraged by the negative response he'd received from the Florida crowds, the prissy Englishman's next destination was the Lone Star State of Texas. With his huge collection of gowns & robes, a makeup kit that would make Rupaul envious, and his submissive female "slave" all in tow, Street was, in terms of his size, look, and mannerisms, unlike anything the traditional Texas 'rasslin' fans had ever seen. In a nightly display of mutual antagonism, Street and his macho cowboy audiences fed off their disdain for each other, resulting in big (and angry) crowds wherever The Exotic One wrestled. Theatrics such as Miss Linda bending down on all-fours, allowing Street to step onto her back to get up to the ring apron, his penchant for smacking his opponent on the behind and occasionally kissing them on the mouth, and his overall tweaking of the southwestern crowds' conservative morality resulted in a memorable, and often very hostile, relationship between Street and the Texas wrestling fans.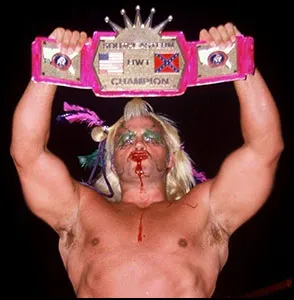 Perhaps his most notable feud in the States took place in Memphis during the mid-Eighties, when he engaged in a long and violent war with "Macho Man" Randy Savage, just prior to Savage's debut with the World Wrestling Federation. Savage and Street battled throughout the Memphis-based CWA, with Miss Linda often becoming involved in the heated rivalry. At one point, Savage even tried to deliver a Piledriver to Street's alluring valet. Although he gave up a great deal of size to The Macho Man, that hurdle was something the crafty Street was more than used to overcoming, and those who remember their classic battles can attest to the fact that Savage was on the receiving end of a great deal of punishment from the 210 lb. Street. Once his run with Savage had concluded, "Exotic" Adrian engaged in another memorable feud with the equally flamboyant "Universal Heart Throb" Austin Idol. Idol and Street waged many bloody battles during this period and their feud was one of the hottest on the Gulf Coast circuit. It was while wrestling in the Pensacola territory that Street won the prestigious Southeastern Heavyweight title not once, but four different times. True to form, The Exotic One would eventually have his Southeastern championship belt refitted with a custom pink leather strap.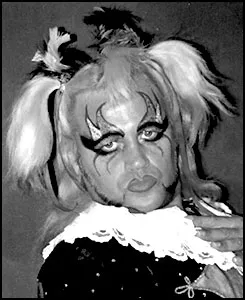 In 1986, the multi-talented Street signed a recording contract with Rhino Records and released the album "Shake, Wrestle and Roll." Backed by his band, The Piledrivers, he had previously released two singles, which were included on the record, along with new material. In addition to his foray into music, Adrian Street also appeared in several notable films, including the award-winning Quest for Fire, Rewind, and The Canterbury Tales. Of note to wrestling fans, he was featured prominently (along with Roddy Piper, Lou Albano and a slew of 1980s ring performers) in Grunt: The Wrestling Movie.
Adrian Street enjoyed noteworthy, lengthy & successful tours of major promotions such as Jim Crockett's popular NWA Mid Atlantic territory, as well as Bill Watts' rugged Mid-South (and, later, UWF) promotion. While competing for Watts, he won the Mid-South TV title from Terry Taylor in 1984. Although it would seem that Street could've been a perfect fit for the World Wrestling Federation during the 1980s, he never competed in the WWF Perhaps due more to his smaller stature than his outrageous gimmick, Vince McMahon passed on Street but eventually created his own version of The Exotic One with the addition of "Adorable" Adrian Adonis to the WWF roster during the mid-Eighties. Several years later, the unique and triggering type of character that "Exotic" Adrian Street first began developing back in the Sixties made quite a comeback during the mid-Nineties, with the arrival of Goldust. The WWF's controversial character mirrored Adrian Street in many ways visually, as well as in terms of his provocative in-ring mannerisms. Goldust even featured a version of Miss Linda in the shapely form of his valet Marlena. Later, the WWE team of Chuck and Billy also freely borrowed from the character Street had introduced. This was also certainly the case with WCW's West Hollywood Blonds tag team, as well. Perhaps "The Exotic One" himself best summed up his role as an innovator when he was quoted as saying, "Before I came to the States, no one was wearing face paint, no one was wearing spandex, and no one at that time was entering the ring with a lady valet. Nowadays, all of these things are commonplace in pro wrestling."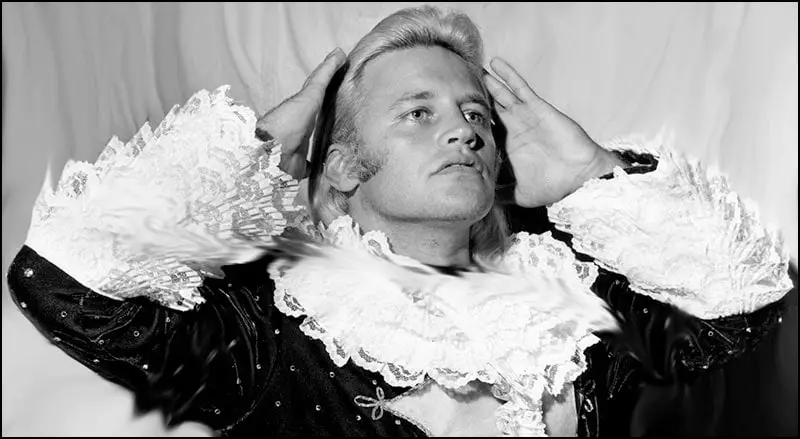 "Exotic" Adrian Street began winding down his career in the early Nineties, going into semi-retirement and developing new business opportunities. Street and Linda soon started designing ring gear for pro wrestlers, as well as fashion for the general public. During the late-Nineties, their business website, Bizarre Bazaar, was an early pre-Amazon success on the internet. The author of no less than seven books, Street also went on to open his own training facility, the Skull Krushers Wrestling School, in Gulf Breeze, Florida. Unfortunately, though, the academy would eventually be forced to close after suffering structural damage during Hurricane Ivan in 2004.
In 1986, Street received the Wrestling Observer Newsletter's Best Gimmick Award, and during the same year he was also selected as Wrestler of the Week for July 7-13 by the popular TV program Pro Wrestling This Week. In 2005, he received the Cauliflower Alley Club's Gulf Coast/CAC Honoree Award.
Following a ground-breaking career that spanned more than fifty years, Adrian Street and his wife Linda officially retired from wrestling in 2010. He later overcame a serious battle with throat cancer and now resides in his native Wales.