September 17, 1949, Chicago, Illinois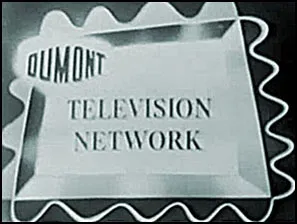 The Dumont Network, which was the first television network to establish national broadcasts in America, airs the debut episode of, arguably, the most important TV program in professional wrestling history, Wrestling from Marigold. The catalyst for the unprecedented boom in the sport's popularity during the "Golden Age" of the 1950s, promoter Fred Kohler's Wrestling from Marigold also paved the way for Georgia Championship Wrestling, Saturday Night's Main Event, Monday Night Raw, Monday Nitro, Smackdown and every other wrestling series that was aired nationally in the following decades. Broadcast live every Saturday night from the Marigold Arena on Chicago's North side and hosted by legendary play-by-play man Jack Brickhouse and announcer Vince Lloyd, Wrestling from Marigold featured the biggest drawing cards of the era while also creating new stars that would soon become household names.
During the Summer of 1946, Chicago's first commercial television station, WBKB (now WBBM), began airing Fred Kohler's Wrestling from Rainbow Arena on Wednesday evenings. The semi-national program was a huge success for WKBK and after WGN became a Dumont affiliate in the Fall of 1948, Kohler was approached about creating a new professional wrestling series. The result was Wrestling from Marigold and, much like Wrestling from Rainbow Arena, it was an instant hit with the viewing public. From Chicago to New York, Boston to Buffalo, Pittsburgh to St. Louis and numerous Dumont affiliate cities in between, Wrestling from Marigold dramatically raised the profile and popularity of professional wrestling while also firmly establishing Chicago as the wrestling capital of America and Fred Kohler as the most powerful promoter in the country at the time.
As the producer of two widely viewed and highly rated television programs, Fred Kohler found himself in a position wherein his wrestlers were in great demand throughout the country. Soon, fellow NWA promoters in Dumont-affiliated cities began booking his contracted television stars on their regional cards, substantially raising the income of both Kohler and his men. His undeniable influence eventually led to conflicts between Kohler and his NWA brethren, particularly when 27-year-old Verne Gagne was crowned the first NWA United States Champion in 1953. With Gagne being portrayed as the top man on his far-reaching programs, many within the National Wrestling Alliance viewed Kohler's controversial new championship as a direct threat to the prestige and legitimacy of Lou Thesz's NWA World Heavyweight title. This included Thesz himself, who eventually refused to appear on Kohler's cards due to Gagne's status as the U.S. champion. However, with his tremendously popular TV programs headlined by the immensely popular Gagne, Fred Kohler felt no need to capitulate to the NWA's wishes, despite losing access to the NWA champion.
By the mid-Fifties, professional wrestling had been a staple of television for the better part of a decade and, not surprisingly, both of Kohler's programs (as well as other regional wrestling shows) eventually began to experience a ratings decline due to overexposure. In 1954, WKBK cancelled Wrestling from Rainbow Arena, followed by Dumont dropping Kohler's Marigold show a year later. However, Wrestling from Marigold remained on the air locally, with WGN continuing to carry the show until 1957. While there is no doubt that overexposure was a factor in Dumont making the decision to drop professional wrestling, the primary cause was actually due to the network's sinking finances. Although it had been the first national TV network, Dumont found itself trailing behind CBS, NBC and ABC, resulting in its advertising revenue shrinking to less than half of what it had been in 1953. By 1955, the same year that Wrestling from Marigold was cancelled, Dumont executives concluded that the network simply could not continue on financially and the decision was made to cease operations.