April 15, 1925, Philadelphia, Pennsylvania
When Billy Sandow, Toots Mondt and Ed "Strangler" Lewis, collectively known as The Gold Dust Trio, first laid eyes on the hulking 6'6″ former University of Nebraska football star "Big" Wayne Munn, they knew that they were looking at an exceptional athlete who had the potential to become the biggest box-office attraction that the pro wrestling game had ever seen up to that point. At 260 pounds, the towering Munn seemingly had it all; size & speed, good looks, and the believability that came from a legitimate athletic background which fans across the nation could respect.
Indeed, it appeared that the fabled Gold Dust Trio had found their new Golden Goose in the mammoth rookie and, with dollar signs in their eyes, they quickly began grooming him to become the new World champion by feeding their young giant a series of opponents whose sole purpose was to make Munn look utterly unbeatable. It didn't take long for that goal to be achieved, and on January 8, 1925, The Strangler (who actually was nearly unbeatable) dropped his World Heavyweight championship to Munn in Wichita, Kansas.
However, some onlookers with an experienced eye were skeptical of a newcomer from a completely different sport, with less than a year's experience, being able to manhandle a superior submission wrestler the likes of Ed "Strangler" Lewis. After all, the formidable Strangler was just 34 years-old and very much in his prime when he faced the novice Munn.
Still, the majority of wrestling's fandom was mightily impressed with "Big" Wayne's unprecedented achievement and, just as Sandow, Mondt & Lewis had hoped, most onlookers rallied behind the brawny new titleholder.
Unbeknownst to that same wrestling public was the fact that Wayne Munn, as great of an athlete as he was, had literally no experience or knowledge of how to actually wrestle. The planned rematch against Lewis, where the Gold Dust Trio expected to fill a stadium and make a fortune in ticket sales, was entirely dependent on the public viewing Munn as the real deal. At the same time, as a wrestler, Wayne Munn was totally manufactured, defenseless in a genuine contest against a skilled opponent, and, with all due respect, a paper champion in every sense of the term.
Knowing the facts of the matter all too well, Sandow & Co. kept their new champion far away from any challenger that could (or would) expose this reality to the ticket-buyers. Nevertheless, the new titleholder still needed to defend his championship, so, The Trio matched him against a legitimate, respected grappler that they believed they could trust to "do the honors," former World champion Stanislaus Zbyszko.
Zbyszko was Munn's first major challenger and in February of 1925, just weeks after he'd dethroned Lewis, the colossal former Cornhusker triumphed over the grizzled ex-champion as well. Despite that win, though, his handlers were very aware that some within the press and fanbase still remained skeptical of Munn's abilities.
Another impressive victory was needed in order to cement his position as a grappler and champion before they could move on to score pay dirt with the planned rematch against Lewis. And, once again, the Gold Dust Trio looked to Zbyszko for aid in that endeavor. However, unbeknownst to Sandow's camp, this time around things would be different.
Joe Stecher, Ed Lewis' longtime rival, approached Zbyszko and offered him a deal that he couldn't refuse. All the aging ring warrior had to do in order to become a very wealthy man was agree to lose to Munn prior to their upcoming match, but then shoot on the defenseless champion during the bout and take the title in a double-cross. On April 15, 1925, in Philadelphia, during a two-of-three-falls match that lasted less than a half-hour in total, that is exactly what happened.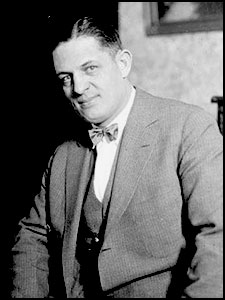 Then, in St. Louis, Missouri, just five weeks after the double-cross, Zbyszko dropped the World title to, of all people, Joe Stecher. Meanwhile, the resourceful Gold Dust Trio used some of their many high-level Athletic Commission connections to ensure that Wayne Munn was still recognized as champion in Illinois and Michigan.
A humiliated Munn, whose reputation was irreparably damaged by the loss to Zbyszko, would then drop his Illinois-Michigan version of the World title to Lewis. However, he did so not in a sold-out stadium before tens of thousands of fans but, rather, a modest arena in Michigan City, Indiana. Wayne Munn then quietly retired from the business in 1926, just two years into his career as a professional wrestler.