A man whose talent as a performer was nearly unrivaled and whose vision & skill behind the scenes truly helped change the business forever, there are few men who have been as influential during the modern era of professional wrestling than Pat Patterson. In terms of his ringwork, Patterson was clearly one of the premier workers in the sport during his (or any other) time. His sense of timing, realistic bumping and fluidity of moves placed him in an elite class of performer and his unique, believable style influenced both the wrestlers of his day and those who were yet to come. However, following his retirement from active competition after a career of more than twenty-five years, Pat Patterson went on to become even more influential as one of the main creative forces at WWE for more than two decades. Second only to Vince McMahon himself, Patterson is the man responsible for booking some of the most unique matches & memorable angles in World Wrestling Entertainment history.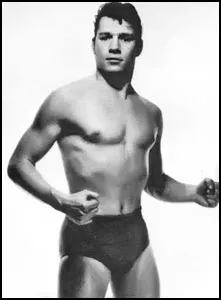 During more than a quarter century as a professional wrestler, Patterson (along with several other ahead-of-their-time workers from his era) unquestionably elevated the state of the art through his innovative, precise and realistic ringwork. Once his career inside of the ring came to an end and he became part of the promotion's management team, Patterson was widely regarded as a mentor to new talent and a master of laying out matches. Coming up with exciting, unique finishes and money-making angles, Patterson was a key figure in the WWF's initial success during the Eighties, as well as the promotion's meteoric rise during the Nineties. By virtue of his limited (and, at times, non-existent) on-air role, a casual viewer would have no clue as to the extent of influence Patterson has had on WWE over the years. But, make no mistake about it, World Wrestling Entertainment would be a completely different (and probably far less successful) company had Pat Patterson not been such an integral part of its creative team for so many years.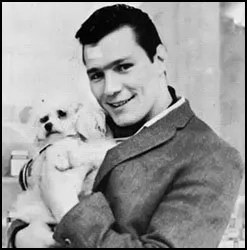 Pat Patterson was born Pierre Clermont on January 19, 1941 in Montreal, Quebec and began his professional wrestling career in 1958 while still a teenager, spending his first few years in the business learning, improving and paying his share of dues while slowly working his way up the card. His first bookings in the U.S. took place in Boston, working for the legendary Tony Santos in 1962 before moving on to Don Owen's Oregon-based territory later that same year. By the mid Sixties, the talented young French Canadian had matured into a very capable & respected worker and he eventually began to amass a collection of championship victories. Wrestling as "Pretty Boy" Pat Patterson, his first title win came on June 17, 1964 when he teamed with "Tough" Tony Borne to win the Pacific Northwest Tag Team championship. During his stay in the territory, Patterson also wore the region's top singles belt, the NWA Pacific Northwest Heavyweight title, on three occasions between 1964-1966.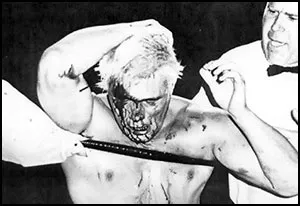 During this same time period, Patterson wrestled throughout the southwest, most notably in the NWA's Amarillo territory, which was operated by the renowned Funk family. While competing in Texas, Patterson quickly established himself as a top heel and eventually won the territory's main belt, the NWA North American title, on October 24, 1968 by defeating Pat O'Connor. Additionally, Patterson enjoyed a run as the Texas Brass Knuckles champion and participated in a lengthy feud against the legendary Dory Funk, Sr. and his talented sons Dory, Jr. and Terry.
With several years of experience in the business now to his credit, it was during his lengthy stay in Roy Shire's San Francisco territory that the talented Patterson truly came into his own as a top-level competitor. Whether working as a beloved babyface or a hated heel, Patterson excelled at eliciting the desired response from his audience while delivering consistently outstanding matches against a variety of opponents. Indeed, outside of Ray "The Crippler" Stevens, there had never been a more popular babyface or hated heel than Pat Patterson to compete in the popular San Francisco promotion. Consequently, Patterson was responsible for countless sell-outs of the territory's premier venue, the legendary Cow Palace. Given his level of popularity, it's no surprise that Patterson captured the coveted NWA United States Heavyweight championship (the territory's top prize) no less than six different times between 1969-1977 by defeating opponents such as Rocky "Soul Man" Johnson, Mr. Fuji, The Great Mephisto, Bugsy McGraw, Alexis Smirnoff and Angelo "King Kong" Mosca.
In addition to being one of the most successful singles performers of his day, Patterson was also one-half of some truly formidable, top-level tag teams and he won numerous championships with a variety of different partners. Included among his many accomplishments in the tag division are two NWA Pacific Northwest Tag team titles (with Tony Borne and The Hangman, both in 1964) and one IWA World Tag Team title (with Art Nelson in 1967).
As far as the San Francisco territory is concerned, Pat Patterson won the prestigious NWA World Tag Team championship on eleven different occasions with diverse partners such as Billy Graham, Ray Stevens, Pedro Morales, Pepper Gomez, Peter Maivia, "Moondog" Lonnie Mayne, Peter Maivia and Tony Garea. Patterson also went on to capture the Florida Tag Team title with Ivan Koloff in 1977 and, along with Stevens, the AWA World Tag Team title in 1978. In Los Angeles, he teamed with Johnny Powers to win the NWA North American Tag Team title in 1973 while back home in Quebec, Patterson scored five separate Canadian International Tag Team championships (two with Ray Rougeau and three with Pierre Lefevre).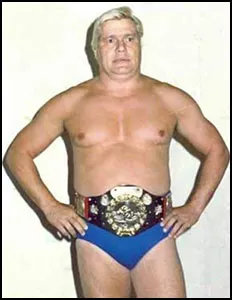 In terms of the singles ranks, Pat Patterson continued to be one of the most prolific champions of the day, despite never winning "the big one" (i.e. the NWA, AWA or WWF World Heavyweight title) and he captured several of the top regional titles as the decade came to a close, including the Florida Heavyweight title in 1977, the NWA Americas championship and, under the tutelage of the Grand Wizard of Wrestling, the WWF North American title in 1979. In September of 1979, after the WWF had made the decision to retire the North American title and replace it with a different secondary title, Patterson again made history by becoming the inaugural WWF Intercontinental champion. He went on to hold the new title belt for over a half-year and established the new championship as a legitimate prize that was second only to the WWF Heavyweight title before eventually losing the IC belt to former Olympic weightlifter Ken Patera. Along the way, Patterson transformed himself from one of the Federation's most hated ring villains to a beloved fan favorite. After losing the Intercontinental title, and following a twenty-year career in the ring, Patterson slowly made the transition from active competitor to color commentator, a position that he maintained for the first few years of the 1980s. While serving as lead announcer Vince McMahon's knowledgeable color commentator, the retired legend still occasionally became involved in the action, most notably during a very memorable series against Sgt. Slaughter.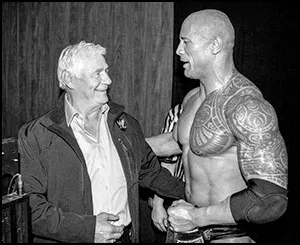 Meanwhile, behind the scenes, Patterson's role as an agent and member of the WWF creative team grew as the regional group underwent its remarkable transformation into a national (and then worldwide) promotion. Following one of the most successful careers in professional wrestling history, the highly talented Pat Patterson officially retired from the ring in 1984. As an agent for the next several years, Patterson used his vast experience and knowledge to help lay out classic bouts for the Federation's top performers. At the same time, he served as a booking assistant for Vince McMahon, helping greatly with the creative direction of the WWF during its mid Eighties explosion in popularity. In what history has shown to be perhaps his longest-lasting contribution to WWE, Patterson created The Royal Rumble in 1988 and personally booked the popular annual specialty match throughout the majority of its existence.
As the WWF experienced its second wave of incredible popularity during the "Attitude Era" of the late Nineties, Patterson returned to Federation storylines with Gerald Brisco, forming the entertaining comedic heel duo known collectively as The Stooges. While he later admitted that he was not particularly fond of the role, the two beguiling veterans, each trying his best to out-do the other in order to become Mr. McMahon's favorite lackey, was a guilty pleasure of WWF fans and a surprisingly consistent ratings draw for Federation television programming. The bumbling, stumbling Stooges were an ancillary part of several very important and successful storylines involving McMahon adversaries such as "Stone Cold" Steve Austin, The Rock and The Undertaker, among others.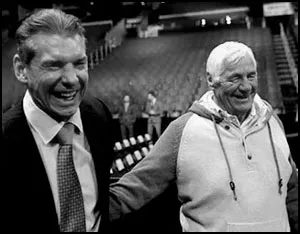 After retiring from his backstage creative duties in the Fall of 2004, Patterson did continue to make occasional onscreen appearances, although they were few and far between. Additionally, as a creative consultant, he helped shape WWE content long after he'd officially left his day-to-day duties within the business.
As an openly gay man in the oftentimes conservative world of professional wrestling during the Sixties and Seventies, Patterson surely faced his share of discrimination. However, his talent and good character often won over those who were prejudiced against his lifestyle. And, although Patterson's sexuality was not openly discussed on television, it was occasionally alluded to in a tongue-in-cheek manner by announcers and co-workers.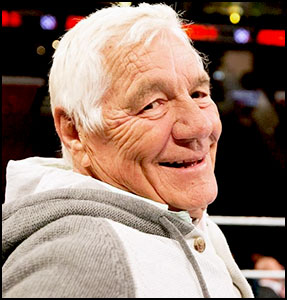 Then, some 56 years after his pro wrestling debut, the not-so-secret status of Patterson's personal life was finally addressed publicly on a 2014 episode of the WWE Network's "Legends' House" program. During the 2014 season finale of the series, Patterson came out to the world, discussing his experiences as a gay pro wrestler and his forty-year partnership with Louie Dondero, who passed away in 1998. Two years later, Patterson further addressed the topic (along with many others) when he released his critically acclaimed autobiography, Accepted: How the First Gay Superstar Changed WWE in August of 2016.
Pat Patterson was honored by the Cauliflower Alley Club in 1995 and is a member of the WWE Hall of Fame (1996), the Wrestling Observer Newsletter Hall of Fame (1996) and the Professional Wrestling Hall of Fame (2006).
On November 27, 2020, Patterson, who had been battling cancer for several years, was rushed to the hospital and treated for a blood clot in his liver. On December 2, 2020, Pierre "Pat Patterson" Clermont passed away in Miami, Florida.