December 29, 1937, St. Louis, Missouri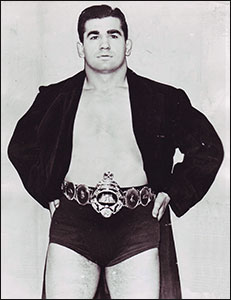 Just five short years after making his professional wrestling debut, Lou Thesz defeats Everette Marshall to capture the first World Heavyweight championship of his career, winning the title in his hometown of St. Louis, Missouri. In doing so, the 21-year-old Thesz also became the youngest World champion in pro wrestling history, a record that still stands to this day. However, the youthful Thesz's inaugural championship reign was destined to be short-lived and he lost his newly-won title just six weeks later when he was defeated by Steve "Crusher" Casey in Boston.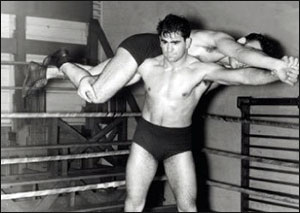 ‌In his autobiography, "Hooker: An Authentic Wrestler's Adventures Inside the Bizarre World of Professional Wrestling," Thesz had this to say about becoming the World Heavyweight champion at such an early age: "A number of fans spontaneously rushed the ring and lifted me to their shoulders. I was 21 years old, the youngest man to ever hold the World's Heavyweight wrestling championship, and the publicity about my victory couldn't have been better. It was the lead story in the sports sections of all three local dailies the next day, and there were lots of follow-up stories and photos in the days that followed. The wire services spread the word, too, and Tom Packs' telephone began to ring off the hook almost immediately as other promoters called, begging for my services. Wrestling was looking for a hot attraction, and it looked like I was it."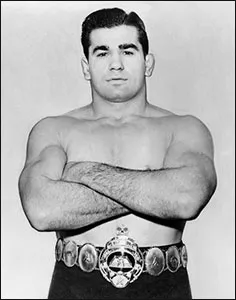 While other young wrestlers have come close to matching Thesz's record, men such as Joe Stecher (22), "Wildfire" Tommy Rich (24), Randy Orton (24), and Brock Lesner (25), more than eighty years later, no one has been able to eclipse Lou Thesz's record-setting victory.
Although he is credited as being a six-time NWA World champion, in reality, that "official" figure accounts for just one-third of his actual World championship accomplishments. In addition to his three National Wrestling Association and three National Wrestling Alliance titles, Lou Thesz also won eight other highly prestigious versions of the World Heavyweight championship for a total of eighteen separate World title victories during a career that lasted an unprecedented fifty-eight years.