Central States Wrestling/Heart of America Attractions (a.k.a. "Kansas City")
OWNERS/PROMOTERS:
Bob Geigel (1963-1986, 1987-1989)
Pat O'Connor (1963-1986)
George Simpson (1963-1973)
Gust Karras (1963-1973)
Harley Race (1973-1986)
Jim Crockett, Jr. (1986-1987)
STATES AND PRIMARY CITIES:
Iowa (Des Moines, Sioux City, Council Bluffs, Cedar Rapids, Waterloo)
Kansas (Kansas City, Wichita, Topeka)
Missouri (St. Joseph)
Nebraska (Lincoln)
MAJOR CHAMPIONSHIPS:
Central States Heavyweight title (1950-1988)
Central States Tag Team title (1961-1988)
Central States TV title (1971-1988)
WWA World Heavyweight title (1987-1989)
PROMOTIONAL HISTORY: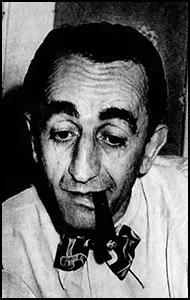 The story of Central States Wrestling begins with a tale of two promoters; Pinkie George, who ran wrestling throughout the state of Iowa, and Orville Brown, who handled the business in Kansas. When George created the National Wrestling Alliance in 1948, Brown, with his profitable Kansas territory, was one of the original members and over time the neighboring promoters became close friends and business associates. Eventually, the two legally joined forces (and territories), creating a new corporation named Brown-George Wrestling, Inc. Their partnership soon became an issue for midwestern promoters and other NWA members, who felt George and Brown were creating a regional monopoly. Gust Karras and George Simpson, two of Brown's associates in the Kansas booking office, switched their professional allegiance to Sam Muchnick and bypassed the need to include Brown when obtaining talent. Meanwhile, Pinkie George's Iowa territory was repeatedly being raided by supposedly friendly Alliance members. By 1959, the founder of the NWA had enough of the unscrupulous business practices and resigned. He was followed into retirement by Brown a few years later, and suddenly, there was a void that needed to be filled in one of the country's more profitable regions.
In 1963, Bob Geigel joined forces with Pat O'Connor, Gust Karras and George Simpson to form Heart of America Sports Attractions, Inc. and took over the region formerly owned by Pinkie George and Orville Brown. With their headquarters based in Kansas City, Kansas, the group promoted cards primarily in Kansas and Iowa, as well as certain towns in Nebraska and Missouri. This was the beginning of what came to be known as the Central States territory. The promotion, while not necessarily the biggest or most lucrative of NWA territories, was nevertheless an important part of the National Wrestling Alliance for the following 25 years and Geigel would serve as the NWA President on three occasions between 1978-1987. With the eventual retirement of Simpson and Karras, Harley Race bought into the promotion and, in addition to his successes as an NWA World champion, he was a major figure on Central States television programs and live events.
In 1986, Jim Crockett Promotions purchased Central States Wrestling with the intent of using it as a developmental territory for Crockett's NWA promotion. In theory, this was a wise decision that would benefit both parties. However, in practice, things just didn't work out for either side and less than six months after the purchase, Crockett sold the promotion back to Geigel, who was partnered with George Petraski. Geigel then withdrew his promotion from the NWA and formed the World Wrestling Alliance, which was essentially the same Central States territory and wrestlers, just under a new banner. The WWA soon established a working relationship with Verne Gagne's neighboring AWA, which at that time was also struggling to hold on to its share of the competitive pro wrestling marketplace. Perhaps in a different era the strategy might have worked, but with McMahon's WWF and Crockett's NWA both promoting nationally while simultaneously battling each other, smaller regional promotions like Central States were doomed. By 1989, Bob Geigel's WWA closed its doors permanently.