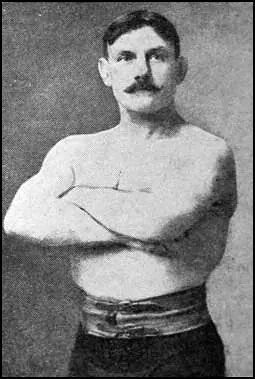 Dan McLeod defeats Tom Jenkins to  recapture the American title in a match held in Worcester, Massachusetts. Jenkins was suffering from blood poisoning in his leg and forfeited the third and deciding fall. McLeod won $1,500 of the $2,000 purse in Mechanics' Hall in front of a crowd of 1,100 people.
Jenkins had won the first fall by a three-quarters Nelson in 59 minutes. McLeod evened things up by winning the second fall in 24 minutes on a crotch and half Nelson hold. Jenkins manager refused to let him continue and forfeited the match.
This was McLeod's second term as the holder of the American Heavyweight championship.