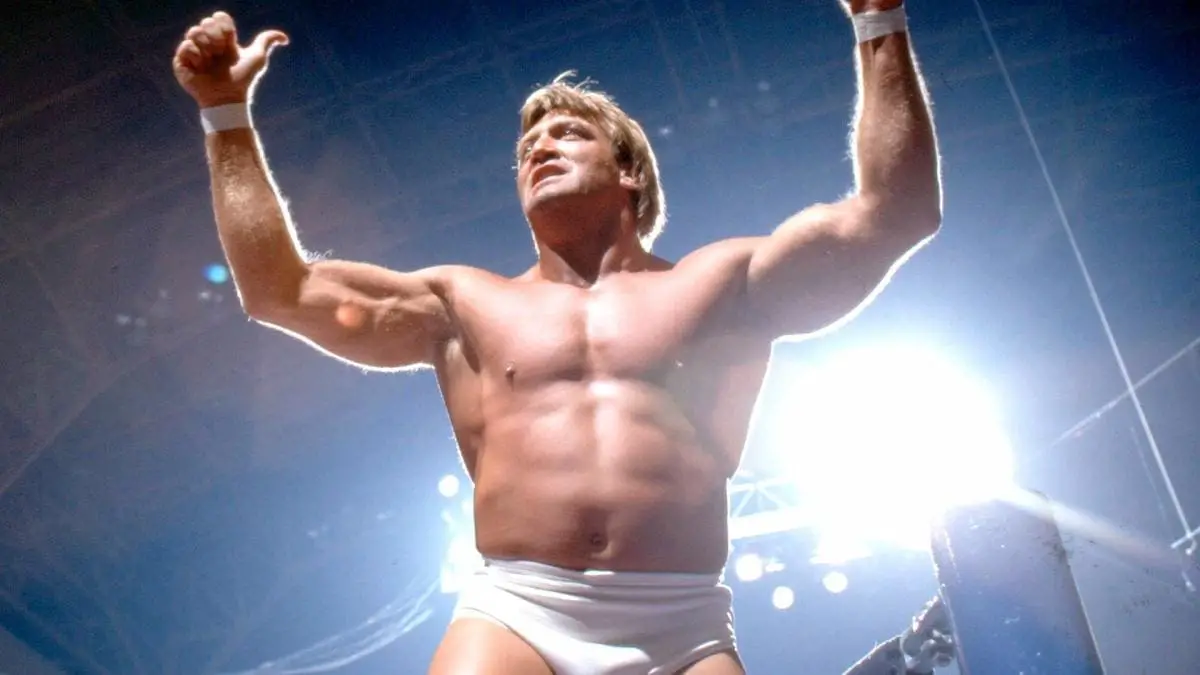 Paul Orndorff, who was one of professional wrestling's most talented performers and biggest box-office attractions during the decade of the Eighties, passed away at his son's home in Fayetteville, Georgia, at the age of 71. According to his wife Ronda, the cause of Orndorff's death was dementia.
Orndorff, later known worldwide as "Mr. Wonderful," originally began his athletic career in football. As a standout high school athlete, he went on to attend the University of Tampa, where he excelled as a running back. After graduating in 1972, Orndorff was a 12th round NFL draft choice for the New Orleans Saints in 1973. However, instead of pursuing a career in football, Orndorff made the decision to become a professional wrestler.
After completing his training in Florida and making his professional wrestling debut in 1976 with Jerry Jarrett's Memphis promotion, the muscular and athletic Orndorff became a major star almost immediately. He won his first championship, the prestigious Southern Heavyweight title, by defeating Jerry Lawler on June 7, 1977. From there, the young Orndorff went on to wrestle for several regional groups, including Bob Geigel's Central States, Leroy McGuirk's Tri-State promotion, and Jim Crockett's Mid-Atlantic Wrestling, where he won the NWA World Tag Team championship with partner Jimmy Snuka in December of 1978.
In terms of championships, Orndorff was a prolific titleholder; in addition to his NWA Southern and World Tag Team titles, he wore the NWA National Heavyweight title on three occasions, the Mid-South North American Heavyweight title five times, as well as the Mid-South Tag Team championship, with partner Ted Dibiase. Later, he would go on to capture the WCW World TV title, holding the championship for 5 months before losing to Ricky "The Dragon" Steamboat on August 18, 1993. He also wore the WCW World Tag Team championship belts twice, with partner Paul Roma.
Despite his many NWA championship accomplishments, Orndorff achieved his greatest level of fame, as well as his "Mr. Wonderful" notoriety, while competing for the World Wrestling Federation. Between 1983-1988, Orndorff was undoubtedly one of the WWF's top performers. In addition to headlining the first WrestleMania with partner Roddy Piper against Hulk Hogan and Mr. T, Orndorff was also one-half of the WWF's most profitable run of house show matches in the promotion's history, facing Hulk Hogan. The Hogan-Orndorff series drew capacity crowds throughout the United States and Canada, culminating in their legendary "The Big Event" showdown in Toronto, which drew over 61,000 fans to the "Queen's City" Exhibition Stadium.
Ironically, at the height of his fame, the massively-muscled Orndorff faced what was, ultimately, the beginning of the end of his storied career. A spinal injury, which he ignored due to the enormous financial success he was experiencing against Hogan during the boom of wrestling in the Eighties, eventually led to Orndorff's premature exit from the WWF, as well as his first retirement. The injury caused a very noticeable atrophy of his right arm, and Mr. Wonderful disappeared from the wrestling scene. Several years later, though, Orndorff would return to professional wrestling, first as a top performer for Smoky Mountain Wrestling and then, later, World Championship Wrestling.
After several successful years in WCW during the Nineties, Orndorff again retired from active competition in 2000 and took a position with the WCW Power Plant training facility, where he had a major part in grooming several future superstars.
In 2005, following an in-ring career that lasted nearly 25 years, Orndorff was inducted into the WWE Hall of Fame.
"Mr. Wonderful" Paul Orndorff is survived by his wife, Ronda, a brother, Terry, a sister, Patricia, two sons, Travis and Paul III, eight grandchildren, and thirteen great-grandchildren.